Roller Coaster Photo Gallery!_  Robb Alvey's Coaster Videos on DVD! Videos for Download!  _Links! Home! Contact Us!
Robb & Elissa's European Coaster Odyssey 2002
"A Day in London"
Photos and Captions by Robb Alvey & Elissa White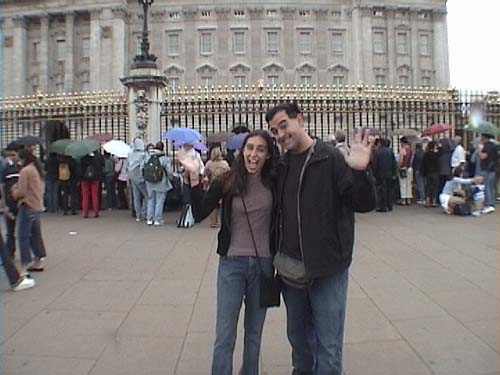 Robb & Elissa have fun showing their first time to Europe friends around London.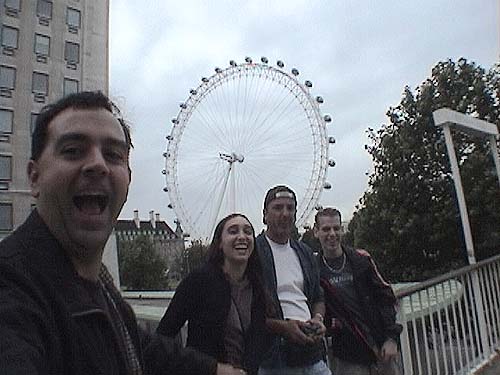 This was all of our first times to the London Eye.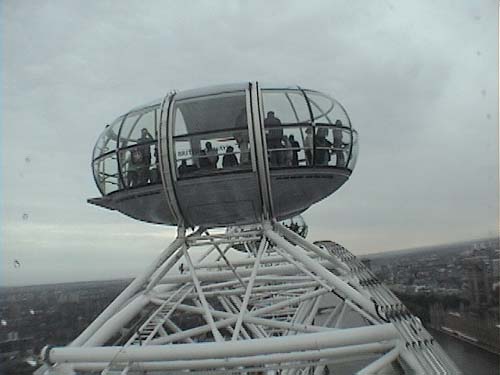 The "pods" are very creepy as they ride around the wheel.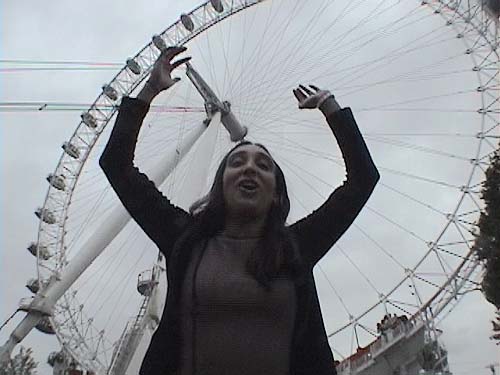 Elissa proves that the wheel isn't that big!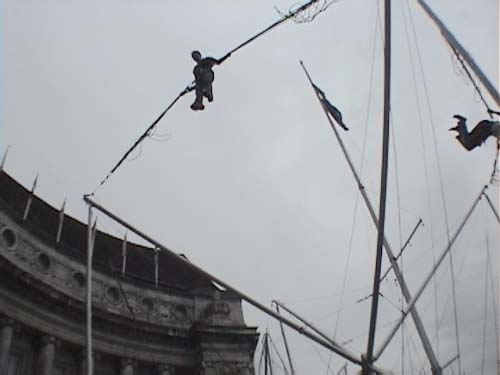 Just near the London Eye was some awesome Trampoline Bungee.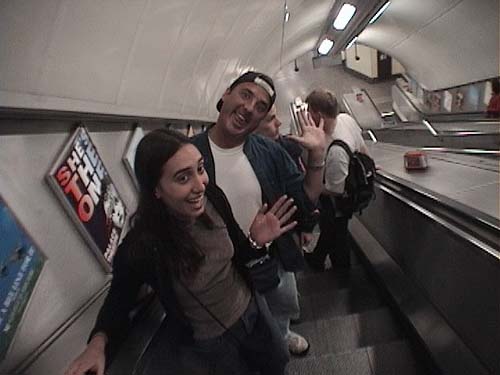 The Jet Lag begins to catch up with all of us in theUnderground.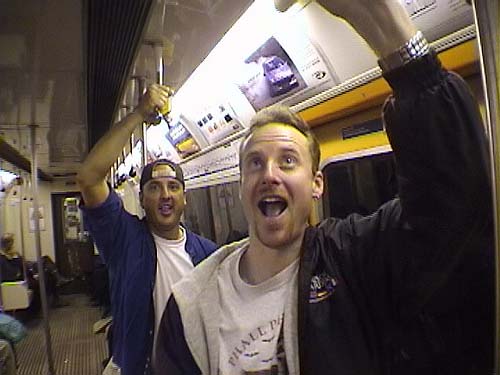 "Bret, is that water flooding the Underground???…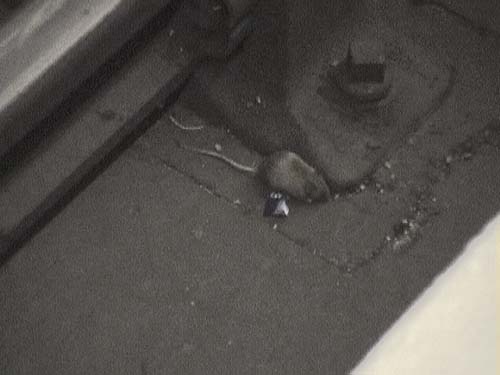 …No, it's just the cute little rats!"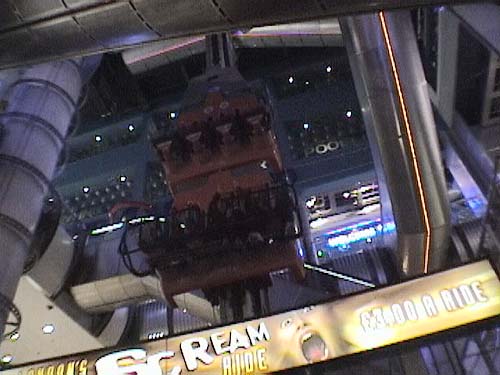 Next up: The Intamin Double Decker Drop Ride at the Trocadero.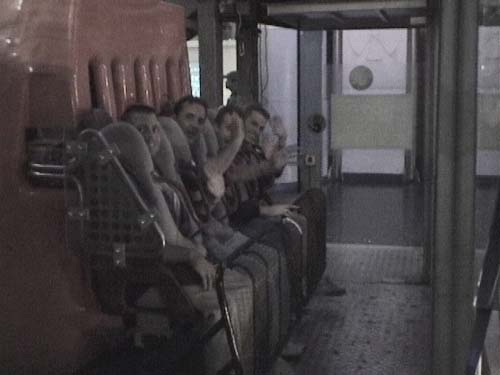 The boys get ready for their drop.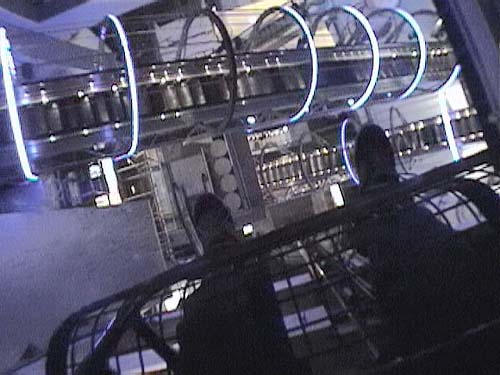 There's an interesting view of neon and escalators to be seen.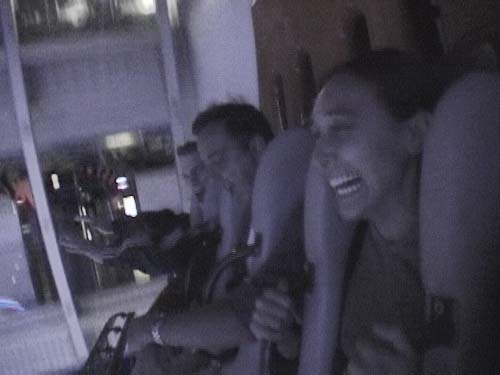 Wheeeee…gotta love the Intamin rides!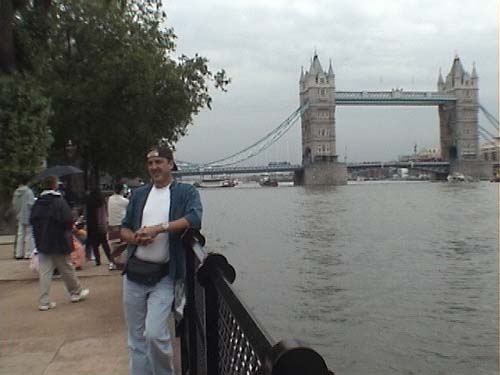 Jeff takes the typical "I'm in London near the Tower Bridge"photo.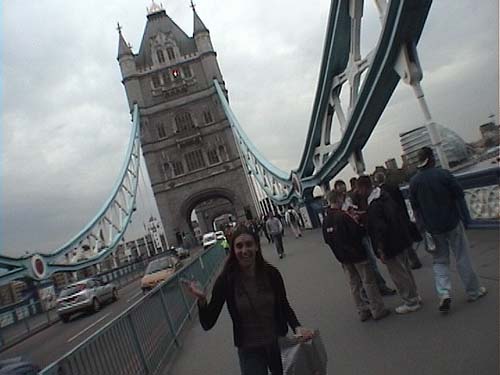 Elissa joins that club as well.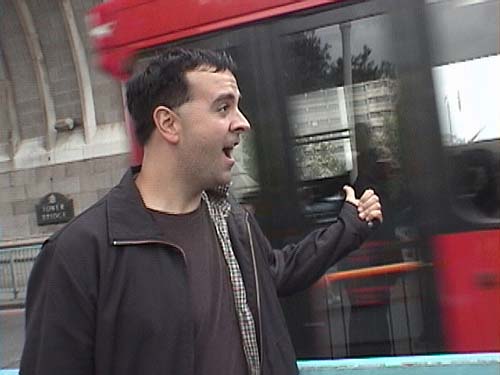 Not surprisingly Robb doesn't get picked up.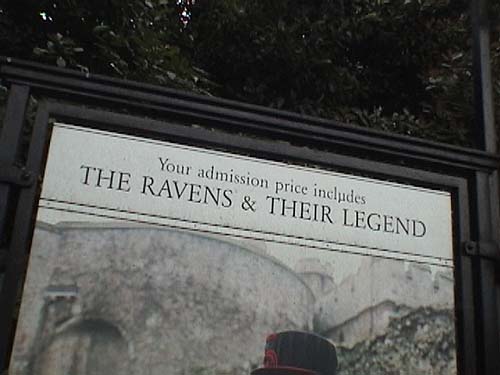 Boy, Holiday World really isn't that original. =)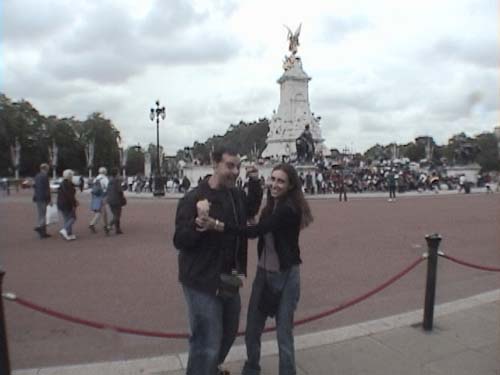 Uh Oh, Robb and Elissa cross the Velvet Rope…The queen will have their heads for that!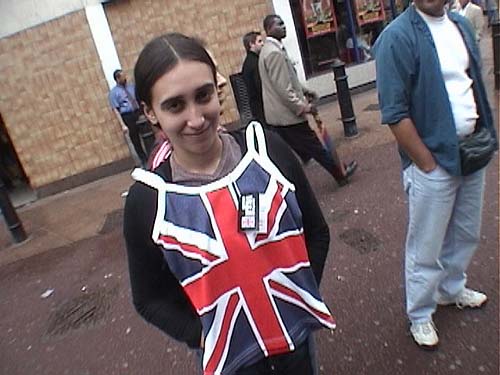 Elissa does not appreciate Robb trying to turn her into a Spice Girl.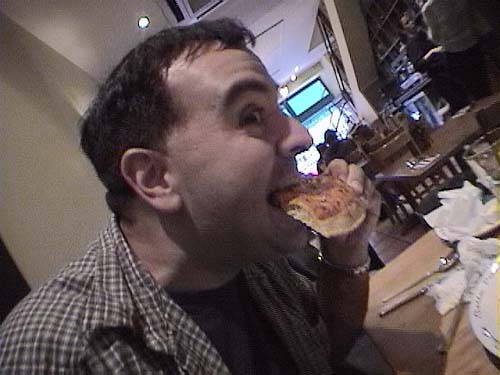 This is a normal food picture for Robb…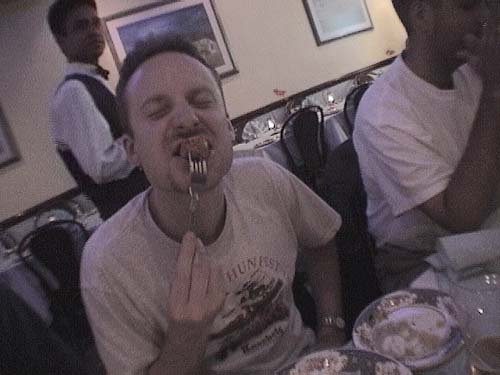 …For the rest of us, we were happy to eat real food instead of airline crap!
Click HERE for Fantasy Island Pictures!
Click HERE to return to ECO main page
To order Robb Alvey's European Coaster Odyssey 2002 Video, Click HERE
Click HERE to download video segments from the ECO trip.