Roller Coaster Photo Gallery!_  Robb Alvey's Coaster Videos on DVD! Videos for Download!  _Links! Home! Contact Us!
Robb & Elissa's European Coaster Odyssey 2002
Flamingoland
Malton, England
Official Web Site: http://www.flamingoland.co.uk/
Photos and Captions by Robb Alvey & Elissa White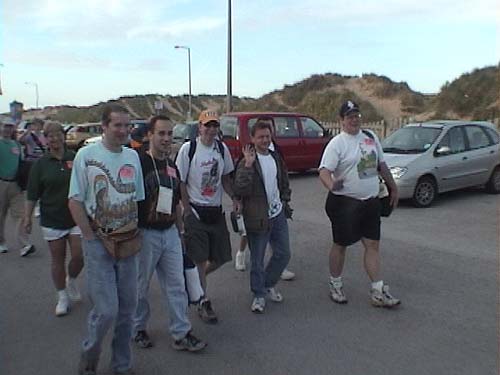 Bright and early everyone is up!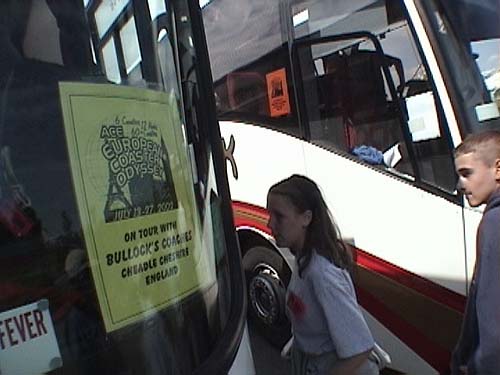 The Yellow Coach wasn't near as crazy as the Orange one!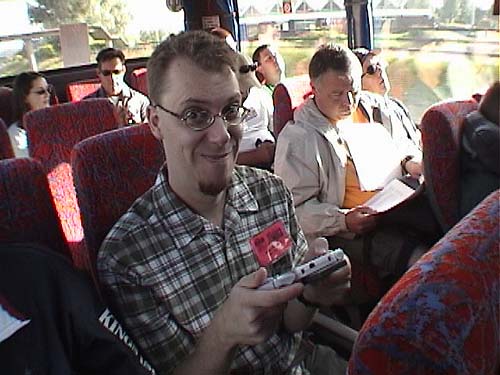 Miles "Ghost Boy" Ketchum is one of many with a Game Boy Advance addiction.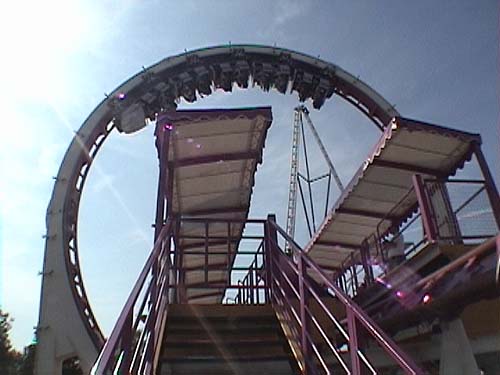 The Bullet: Schwarzkopf at his finest!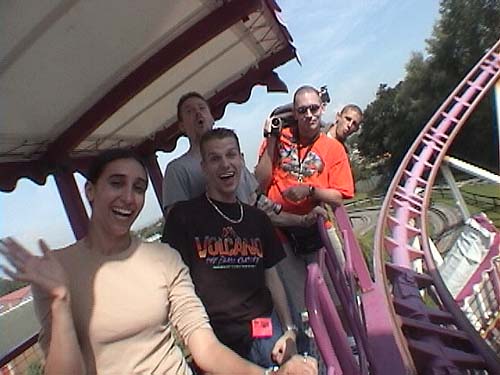 We all prepare for this crazy ride.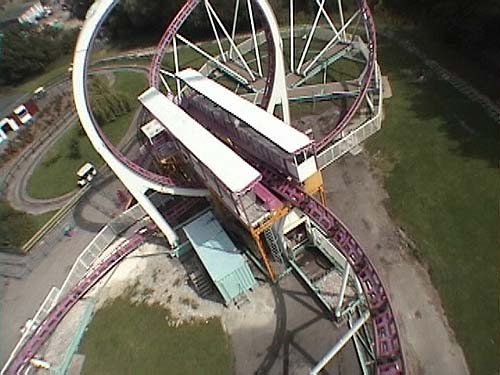 Backwards up the spike we go!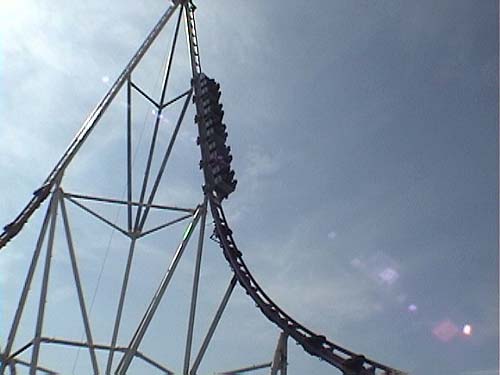 This ride might get the award for most intense while being most compact.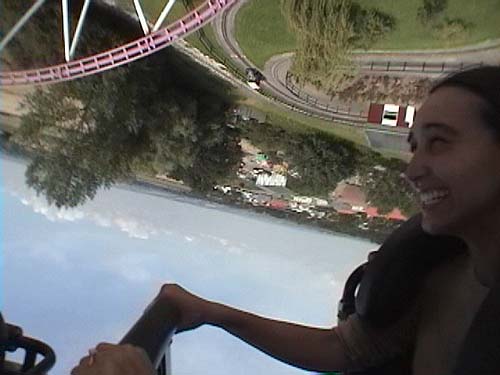 How many times did we go upside down???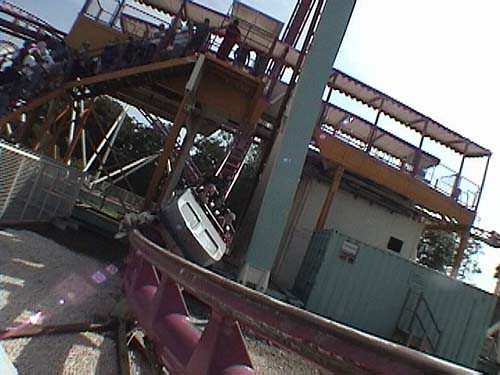 The train takes this curve at incredible speed.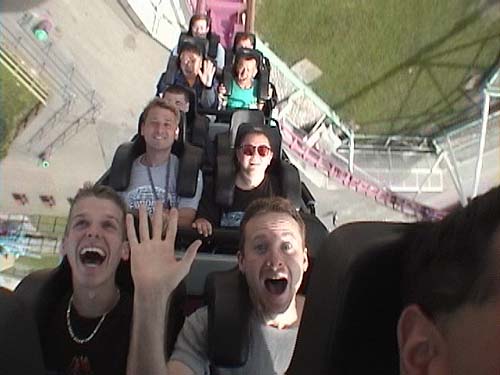 Bret looks like he's having WAY too much fun!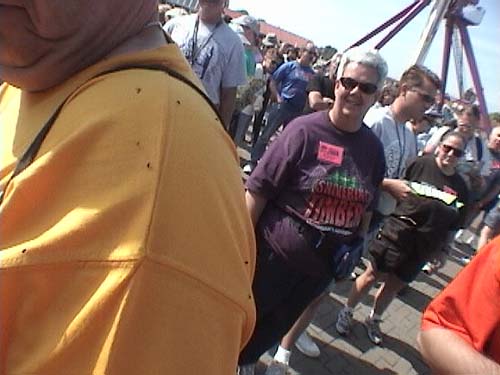 There was no warning in the trip information that flies are ONLY attracted to yellow shirts in England!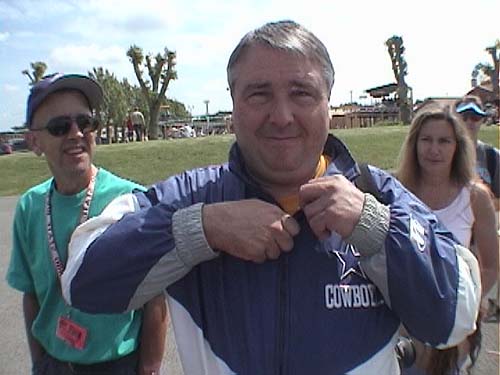 At least Larry was able to hide his yellow shirt!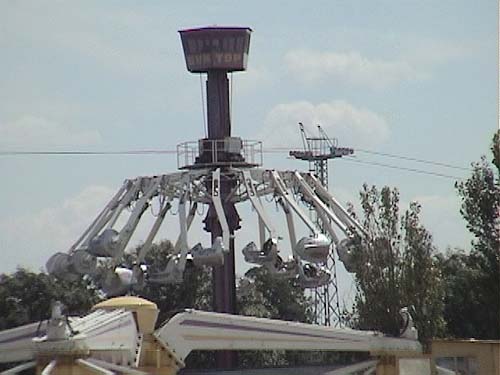 There are not many Intamin flight trainers left in the world.
Click HERE for Page Two of Flamingoland Photos
Click HERE to return to ECO main page
To order Robb Alvey's European Coaster Odyssey 2002 Video, Click HERE
Click HERE to download video segments from the ECO trip.