Roller Coaster Photo Gallery!_  Robb Alvey's Coaster Videos on DVD! Videos for Download!  _Links! Home! Contact Us!
Robb & Elissa's European Coaster Odyssey 2002
Fantasy Island
Skegness, England
Official Web Site: http://www.fantasyisland.co.uk
Photos and Captions by Robb Alvey & Elissa White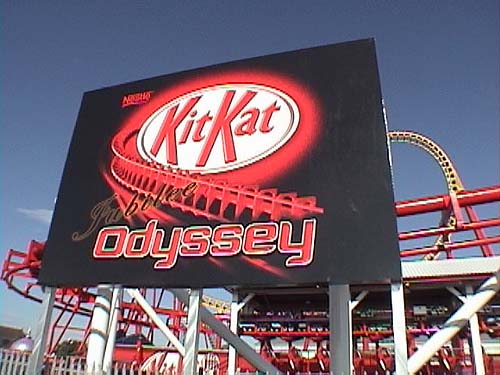 You will soon learn that every ride in England is sponsored bysomeone.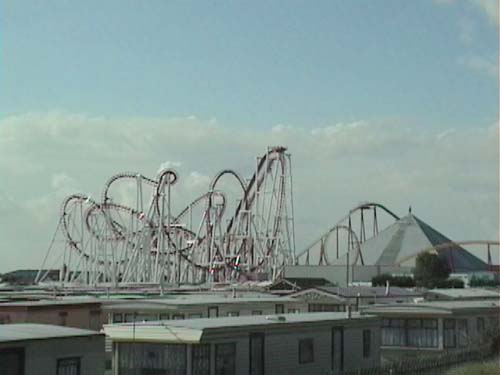 Oh yeah baby! Super SLC, too bad it was closed for being too rough! (No big surprise there!)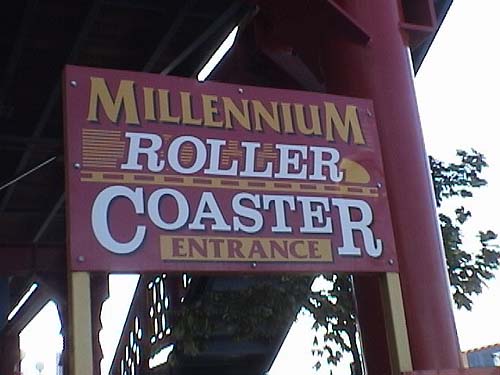 Although the other Vekoma beauty was open for us!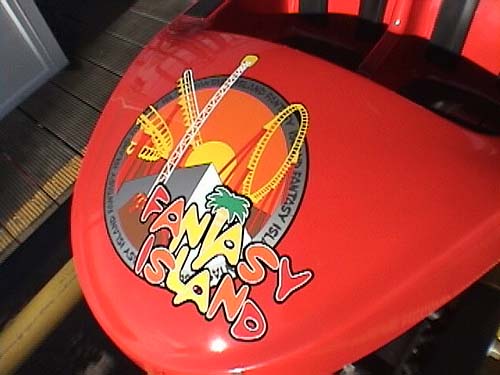 Nice new Vekoma trains…could this ride be smooth???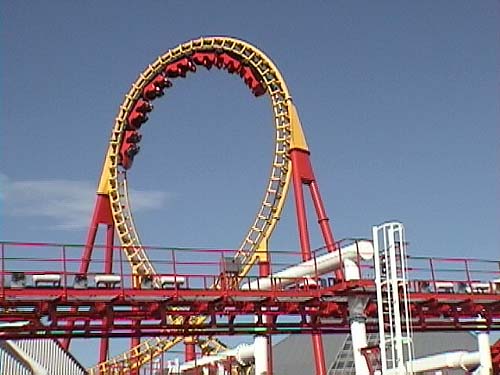 The loop looks pretty smooth.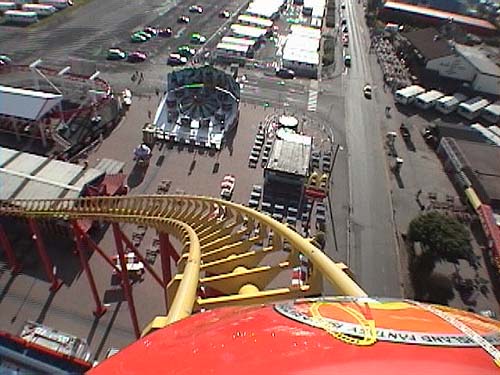 The first drop is pretty smooth…surely this can't last???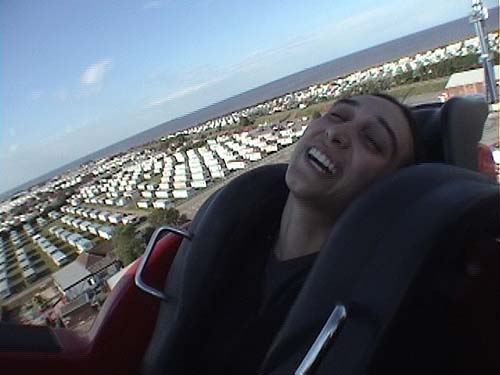 Elissa is in another world because this Vekoma …. IS SMOOTH!!! Too bad this trend didn't last the whole trip!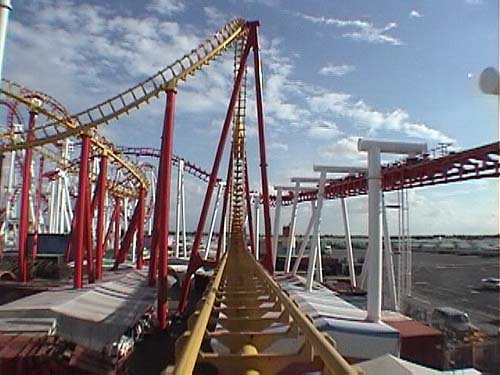 Well, with all of this straight track it should be smooth!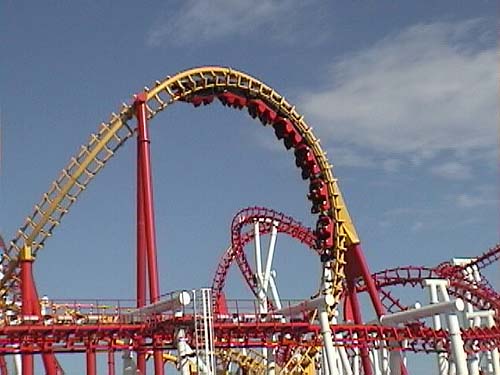 I know! You're probably wondering whose website this reallyis, but this Vekoma ride really is smooth!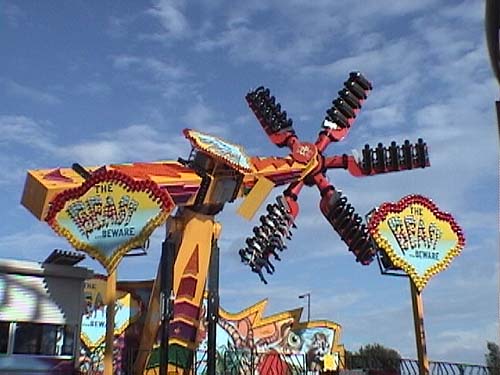 And it wouldn't be a seaside park without some cool flatrides.
Click HERE for Botton's Pleasure Beach Pictures!
Click HERE to return to ECO main page
To order Robb Alvey's European Coaster Odyssey 2002 Video, Click HERE
Click HERE to download video segments from the ECO trip.