Dollywood
Pigeon Forge, TN
Official Website: http://www.dollywood.com
The "Road to Dollywood" 2004 trip!
Paramount's Carowinds Dollywood Ober Gatlinburg & Pigeon Forge Lake Winnie Visionland Six Flags Over Georgia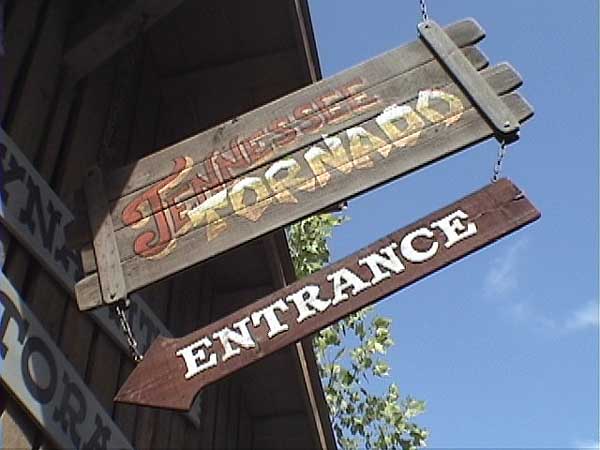 Next up was Tennessee Tornado!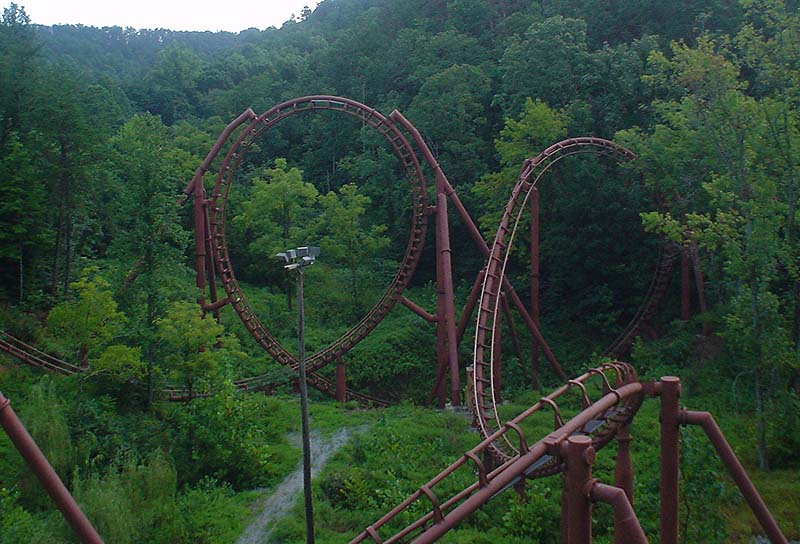 One of the better Arrow loopers ever built! It was starting to show a little bit of age this trip, but still really good.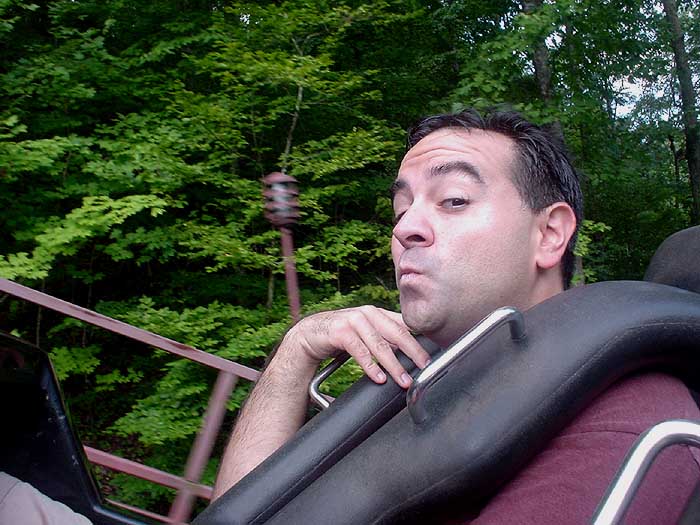 Robb thinks the ride is fun...so he makes a silly face!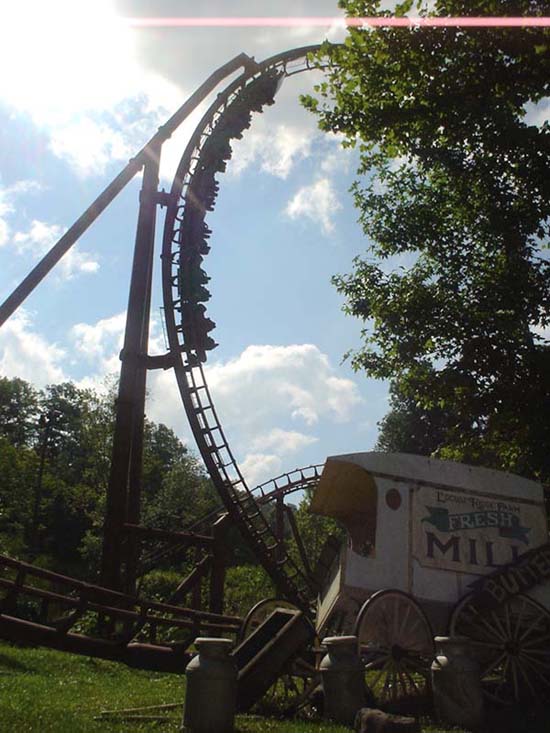 It's got some really large inversions for an Arrow coaster.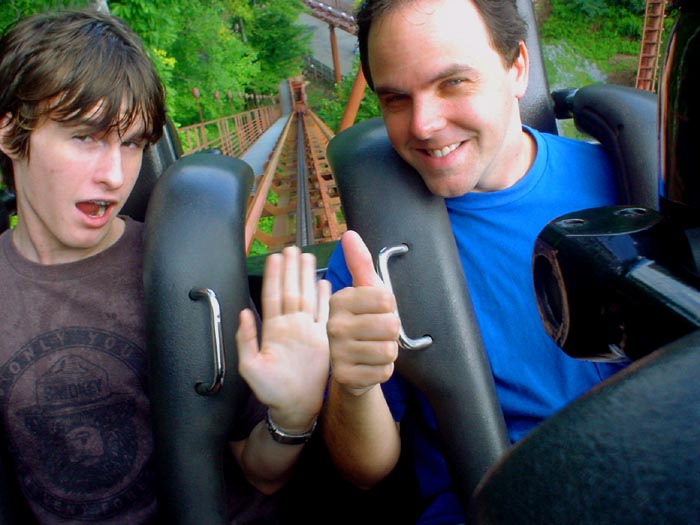 Max aka "Arrow Boy" loves this ride!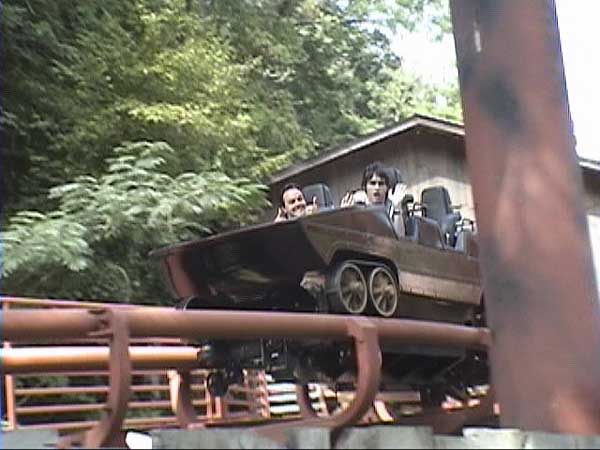 See...Max is all giddy about his Arrow coasters!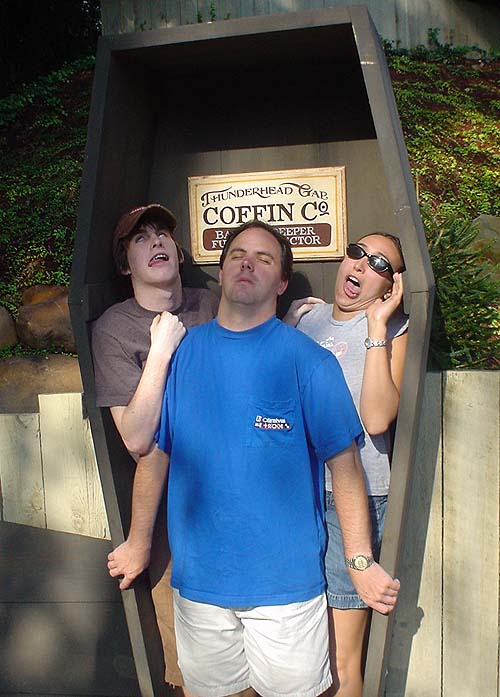 The Arrow ride only caused three casualties this day!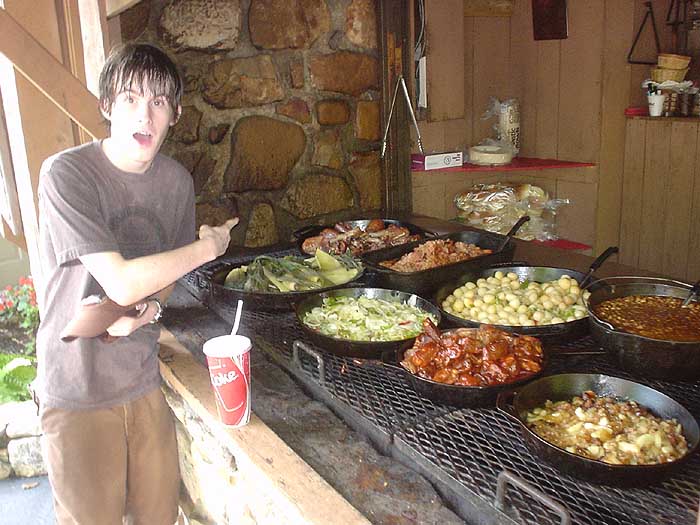 "Dude!!! This is all for just one ACE member!!!"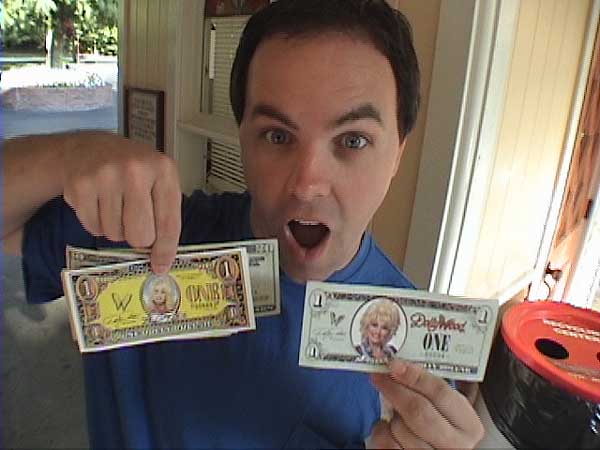 "Since when did Dolly replace Washington on the one dollar bill?!?!"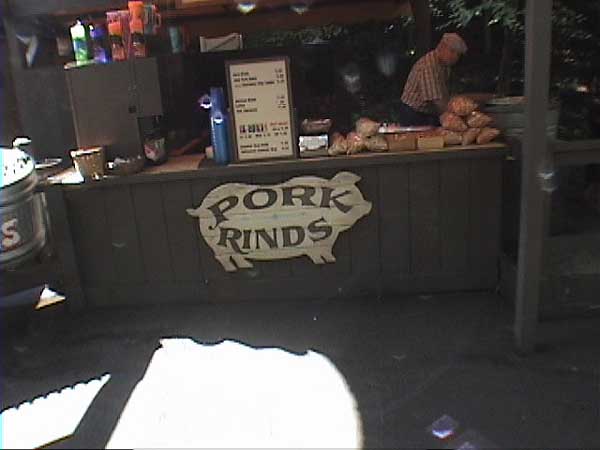 Oooh...yummy! Pork Rinds anyone?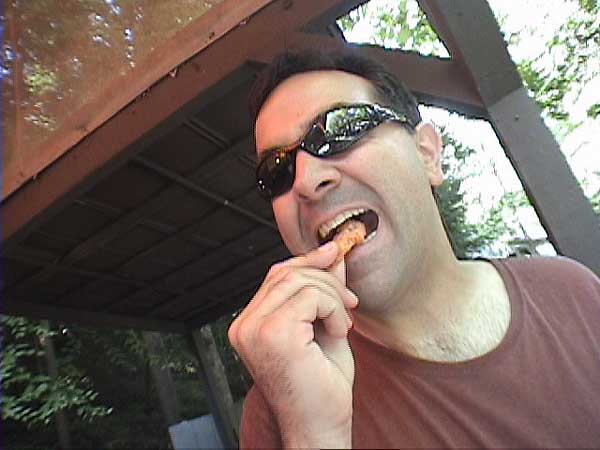 Robb tries the pork rinds...isn't that kind of like cannibalism???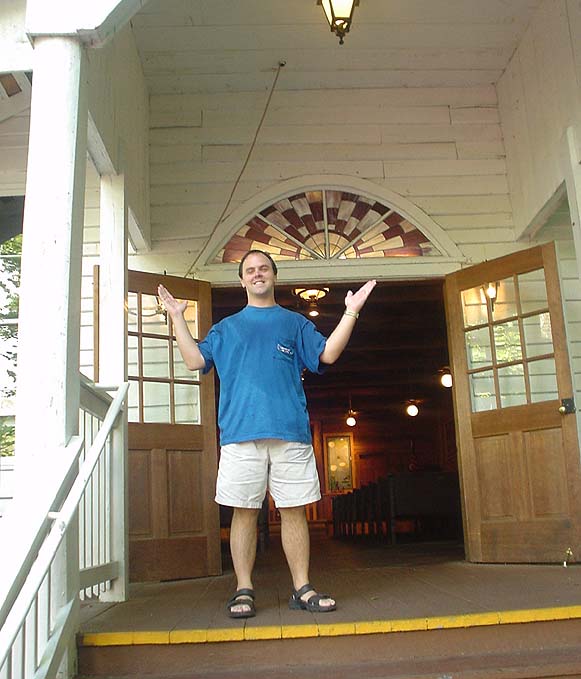 Max is all "I love Dollywood!" =)
Click HERE to see Page Three of "Dollywood" Photos