Six Flags Elitch Gardens
Denver, CO
Official Website: http://www.sixflags.com/parks/elitchgardens/index.asp
Denver 2005 - Where in the world are Robb & Elissa?
Six Flags Elitch Gardens Old Elitch Gardens Waterworld Lakeside Park Winter Park Alpine Slide Other Denver Stuff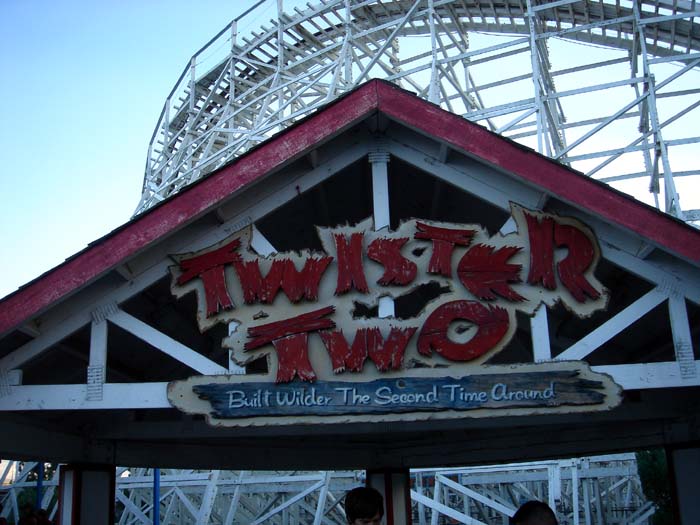 "Built Wilder? The second time around?"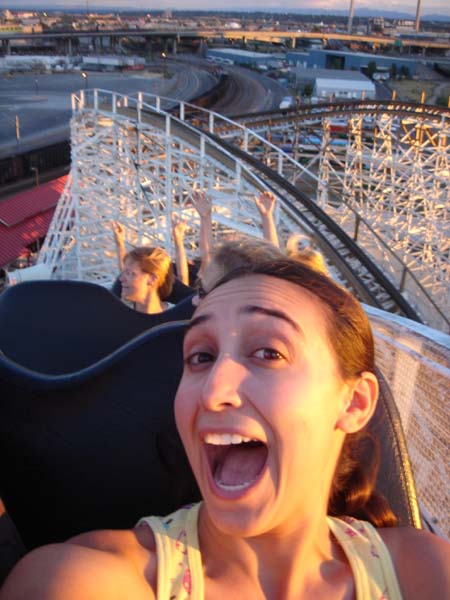 I know that Elissa is wilder the second time around! *wink* *wink*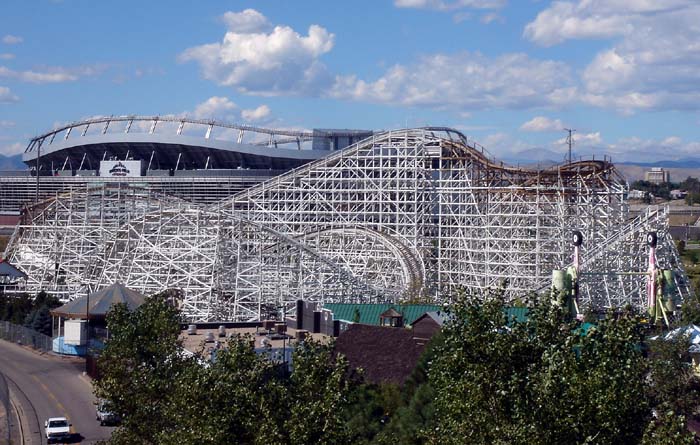 There it is Twister II. Wilder? Umm.....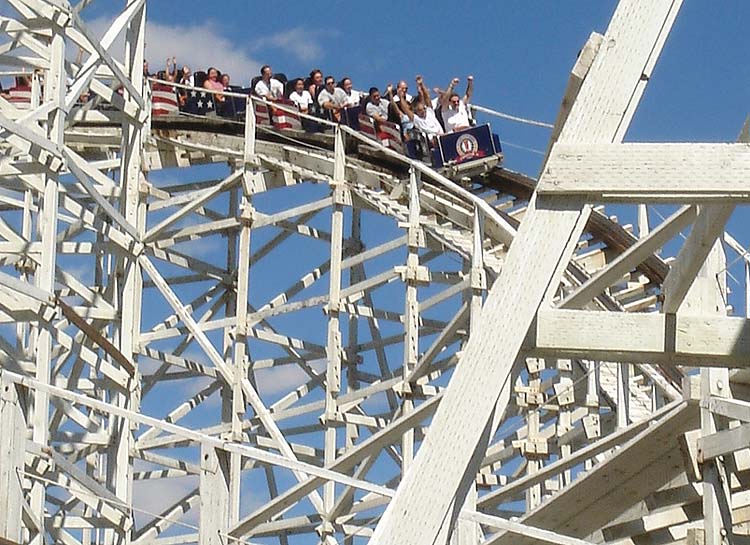 Those two in the front sure seem to think so!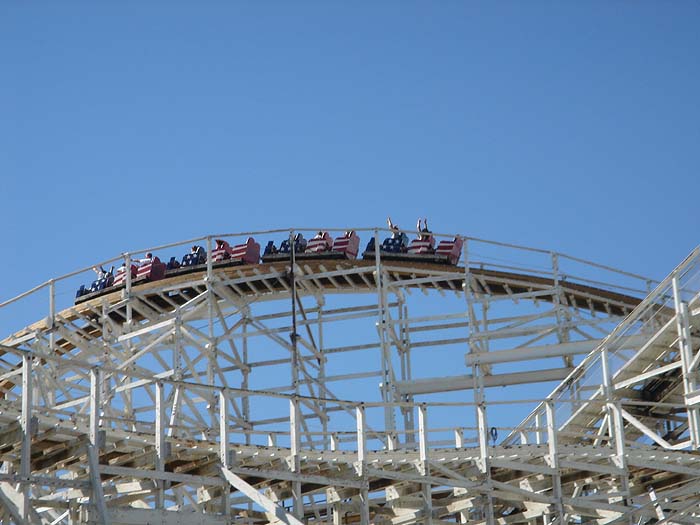 There is no airtime here. Don't hope for it. It ain't gonna happen!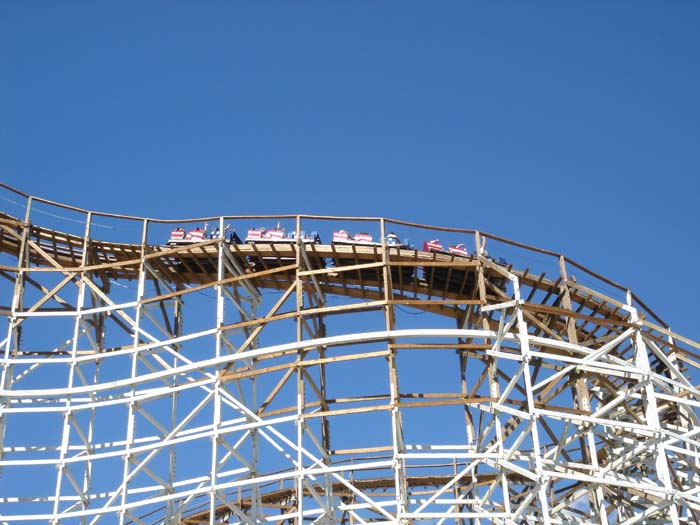 This is that famous "S-Curve." OMG! An "S" curve!!!!
WHAT THE HELL IS ELITCH GARDENS TRYING TO SPELL!!!!!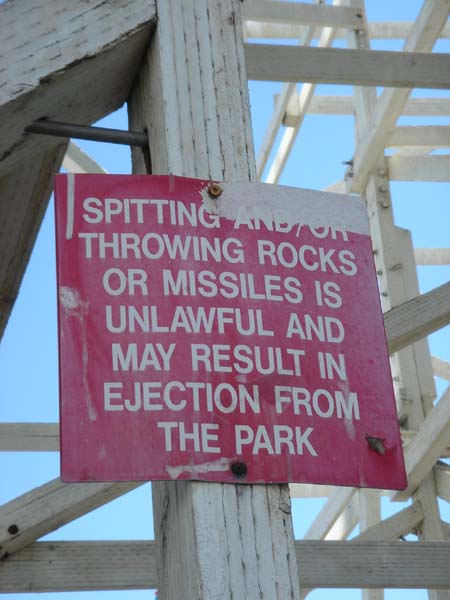 Spitting and/or throwing rocks or missiles is unlaw.....um....missiles?? MISSILES!?!?!??!?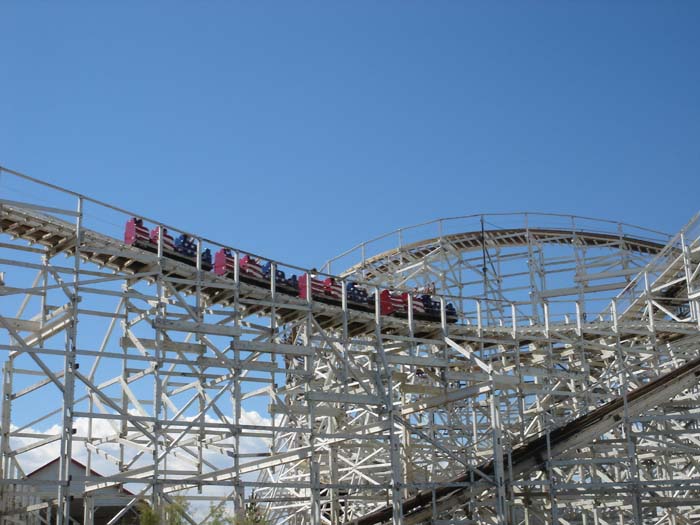 Does the train count is a missile?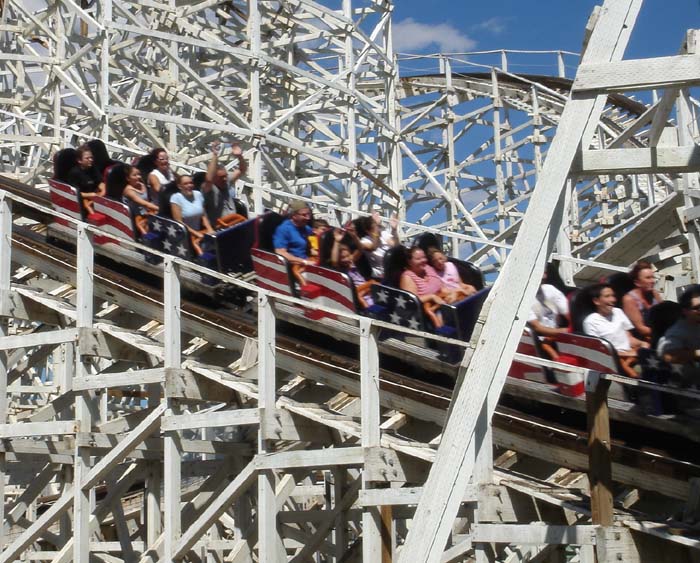 They are having fun, yes, but I have to be honest, this coaster isn't very good.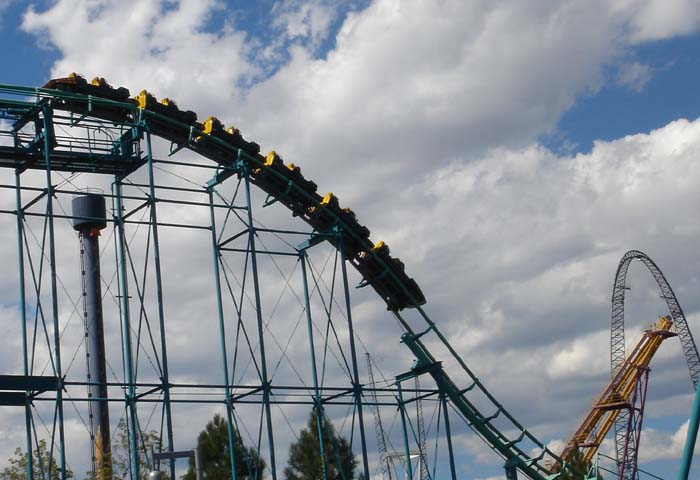 The Arrow shuttle. Arguably one of the best coasters in the park!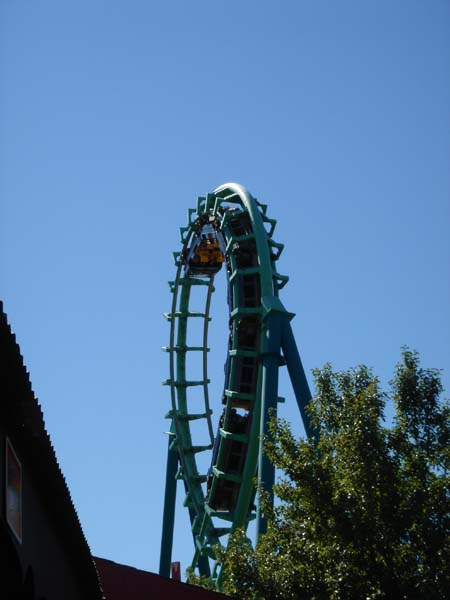 The "You go forwards, you go upside down, you go backwards, you go upside down again" coaster.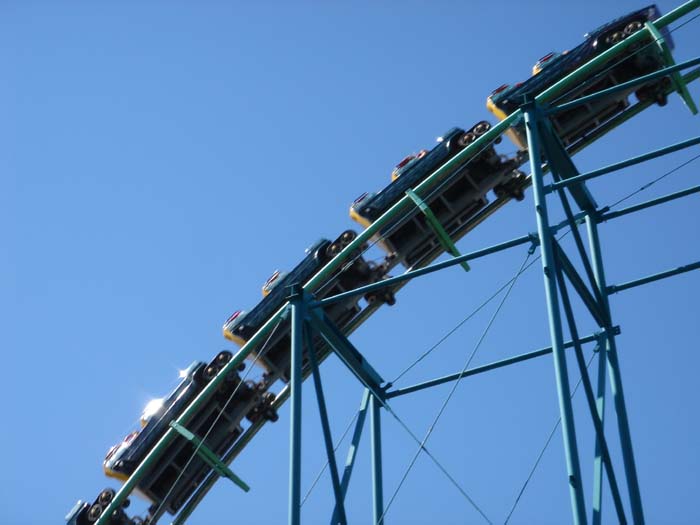 Plenty of airtime to be had here! More than Twister II!!!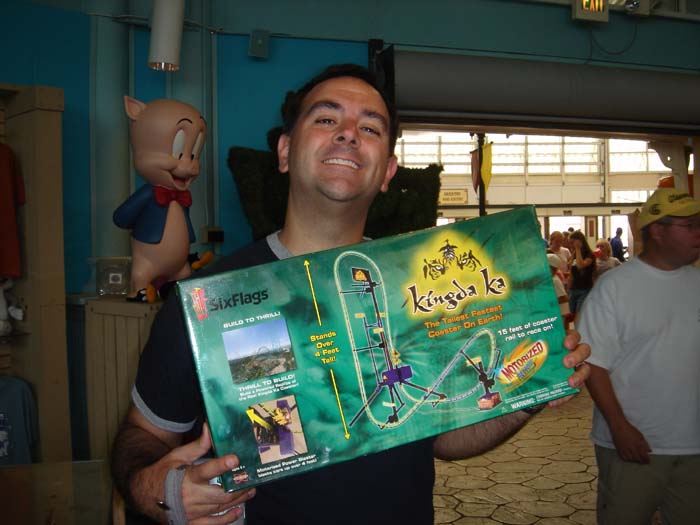 At Six Flags Elitch Gardens you can buy the cool "Kingda Ka" toy!
(which kind of looks like a giant "L"!!!)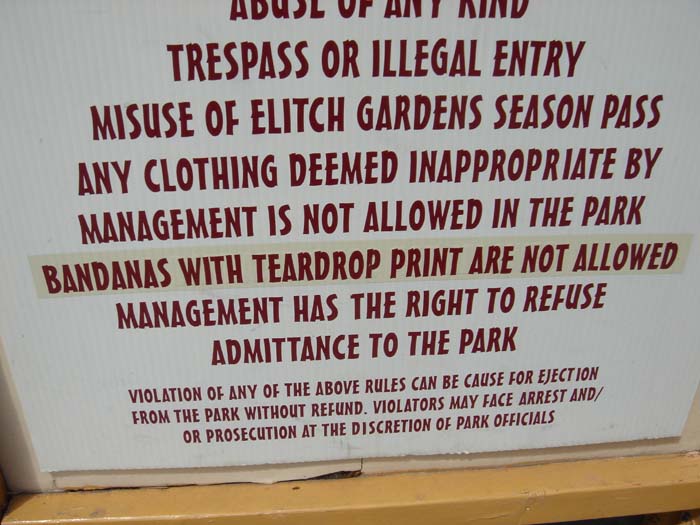 Ah, crap....and I was totally covered in teardrop print bandanas too!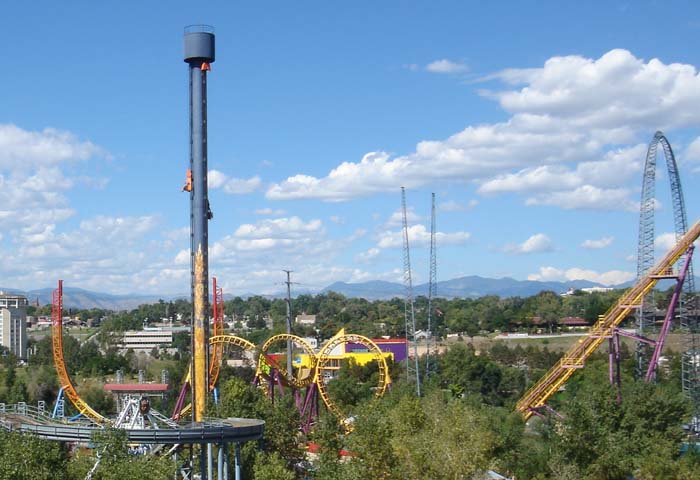 I see a Giant "U", "I", "V"....anything else?!?!?
Click Here For "Old Elitch Gardens" Photos!
Six Flags Elitch Gardens 2005 Denver Trip Photos Page 1 2 3