Little A-Merrick-A
Marshall, WI
Official Website: http://www.littleamerricka.com/
Wisconsin Dells & More - 2005 Trip
Mt. Olympus Theme Park Timber Falls Riverview Park Little A-Merrick-A Kiddieland Santa's Village Safariland/Jeepers
Six Flags Great America Six Flags Hurricane Harbor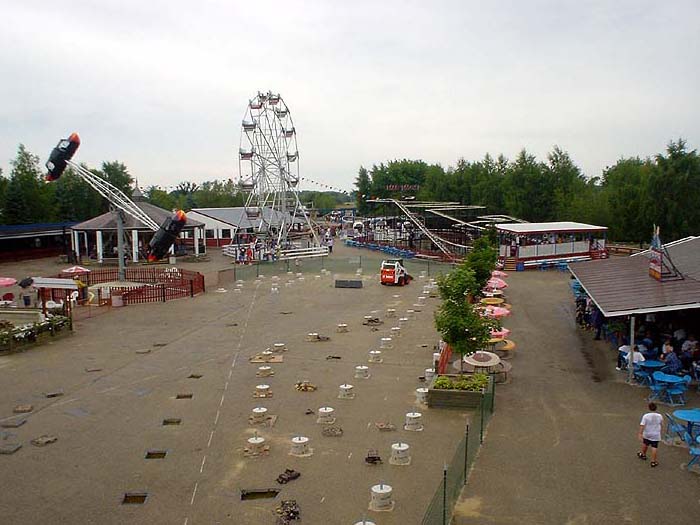 Just when we thought we were done with "Small Parks" this trip, we head to Little A-Merrick-A!
But this park has the COOLEST THING EVER!!!!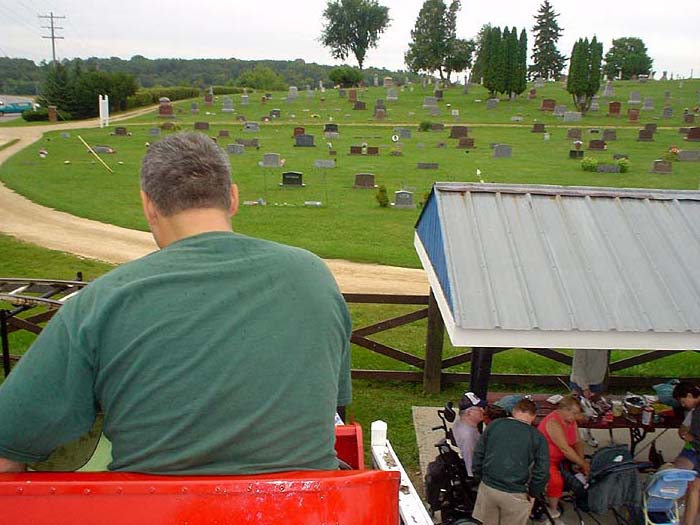 Yes...you are correct...that IS a GRAVEYARD right NEXT to the roller coaster on the OTHER SIDE of the fence!!!!! OMG!!!!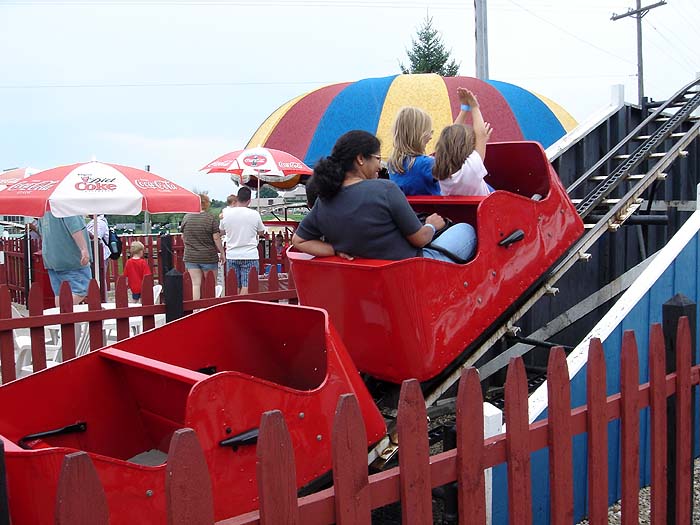 So you could almost call this the "kiddie coaster of death!"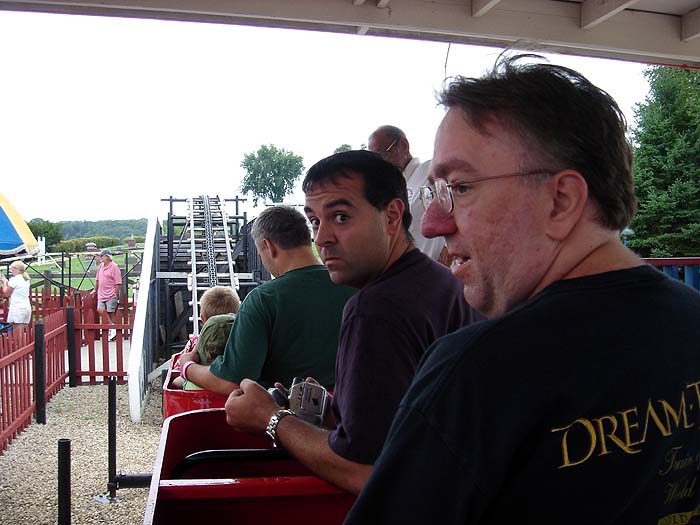 "I really hope we don't end up on the other side of the fence!"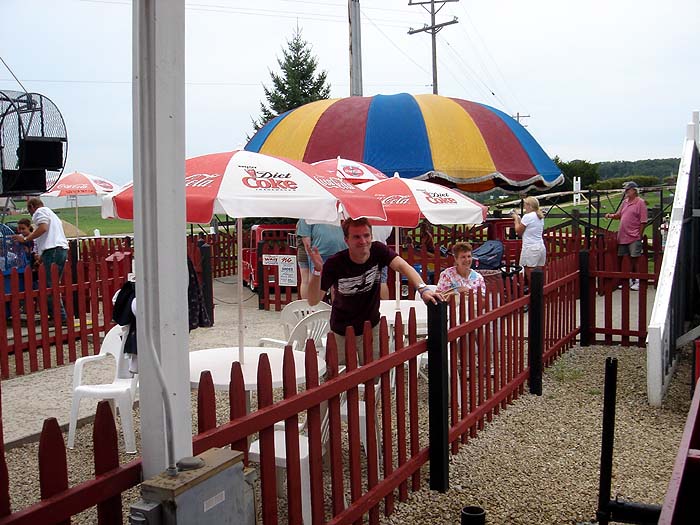 "You guys have fun now!"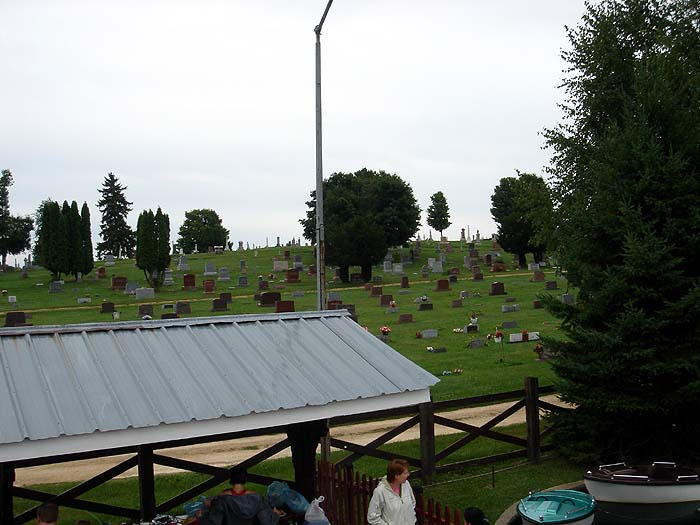 That's quite a nice view from the roller coaster!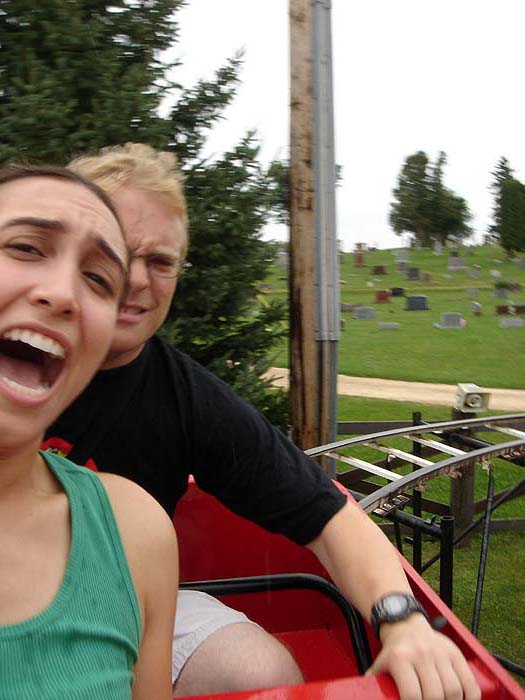 "NOO!!! NO DEATH COASTER FOR US!!!!!"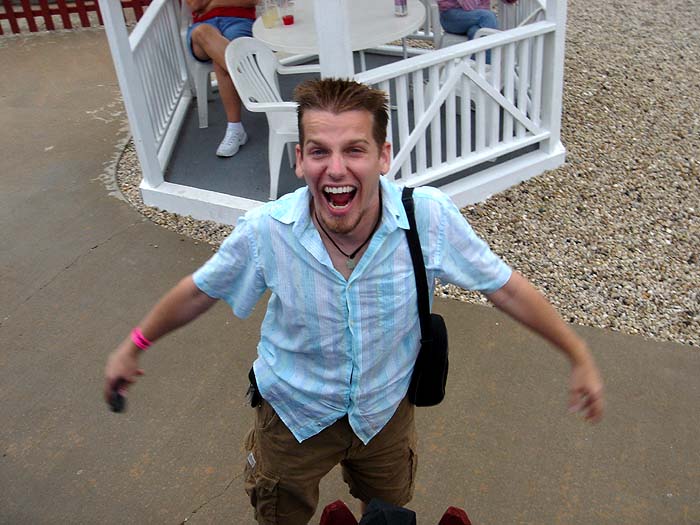 OMG! I survived the coaster of death!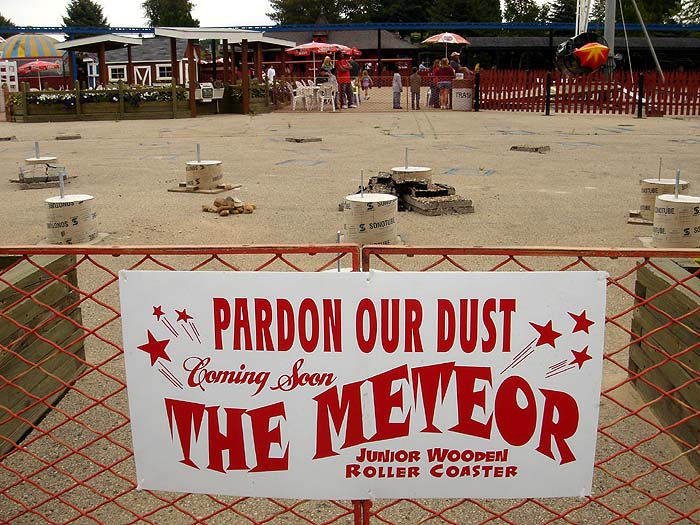 The park is in the middle of relocating the old Junior Wooden coaster from Chicago's old "Hillcrest Park."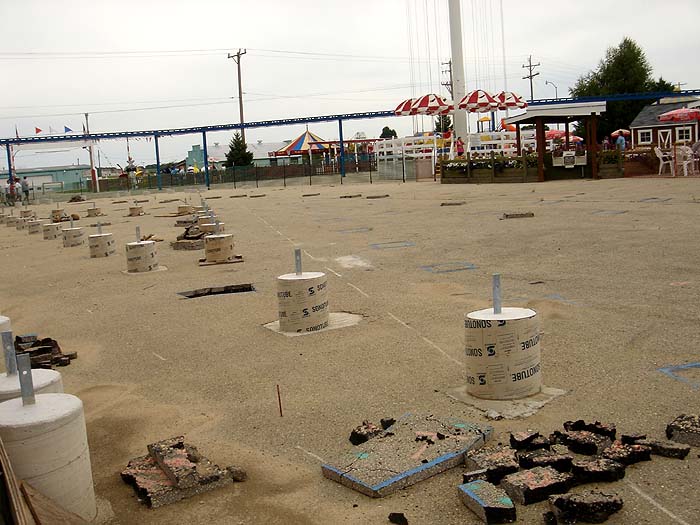 The got a lot of these little nubs done for it.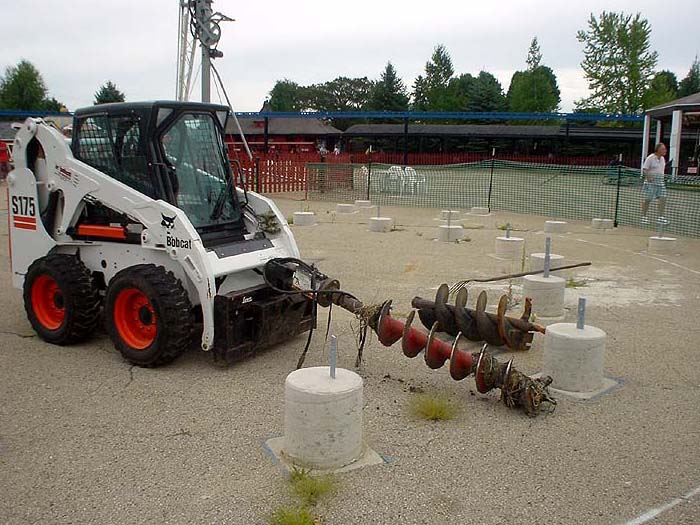 "Hello ladies...I dig the footers. Do I turn you on?"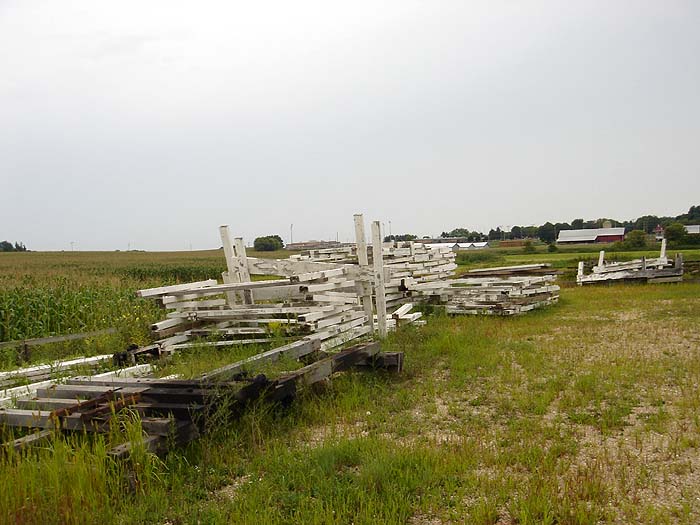 But the rest of it just looked like it was left to die in a field!
(Don't worry - they will get it build one day!)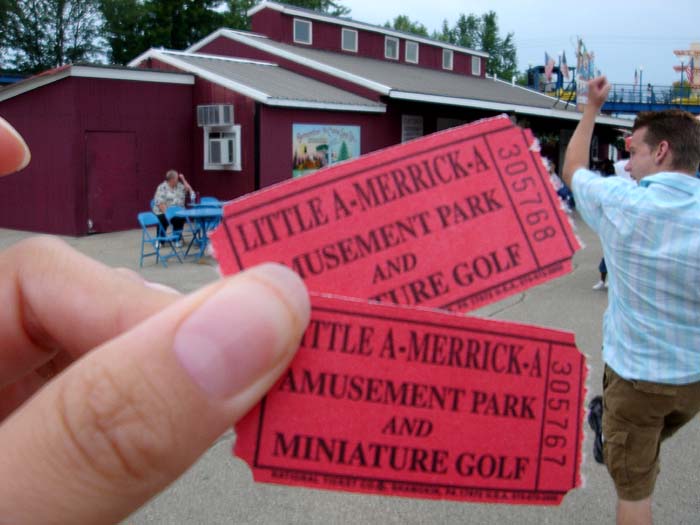 Ok, we got our tickets, time for a few credits!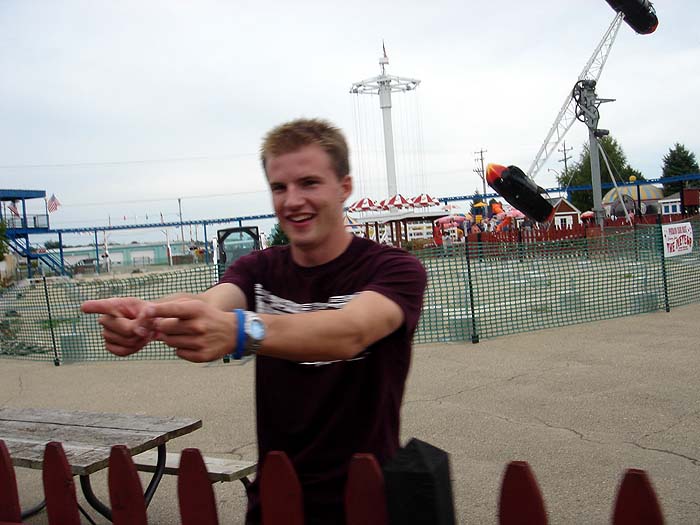 "Hey, YOU guys go and get these credits. *I* am going to stay RIGHT HERE!"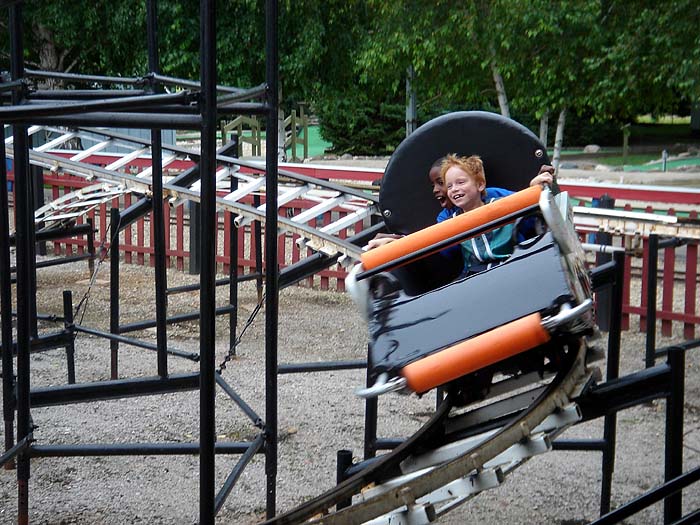 How bad can it be? There's a couple of kids having a good time.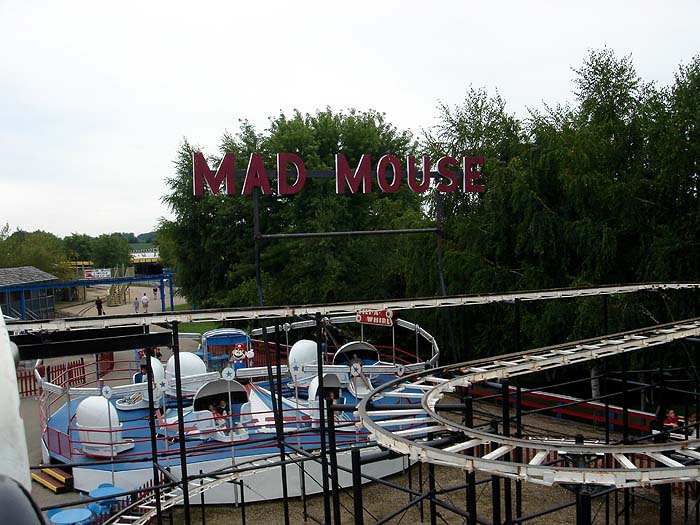 It looks easy enough!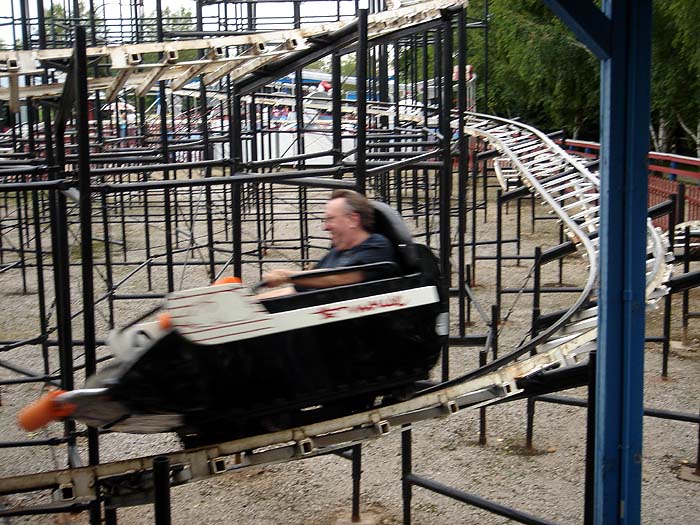 Dave looks happy.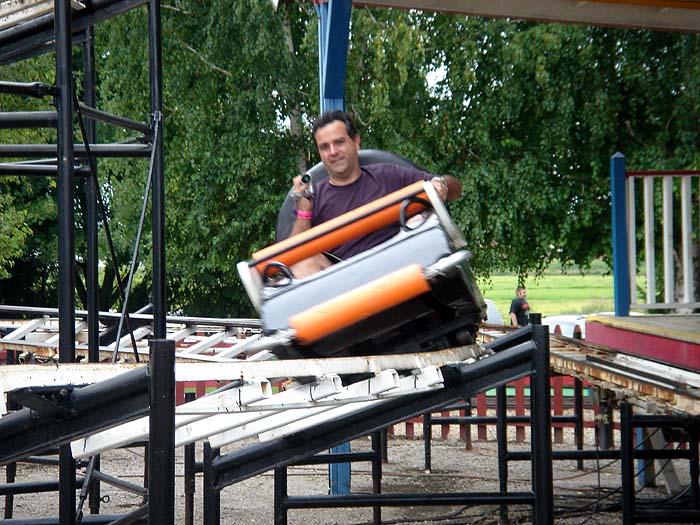 "Did I really need VIDEO of this ride THAT bad?!?!?"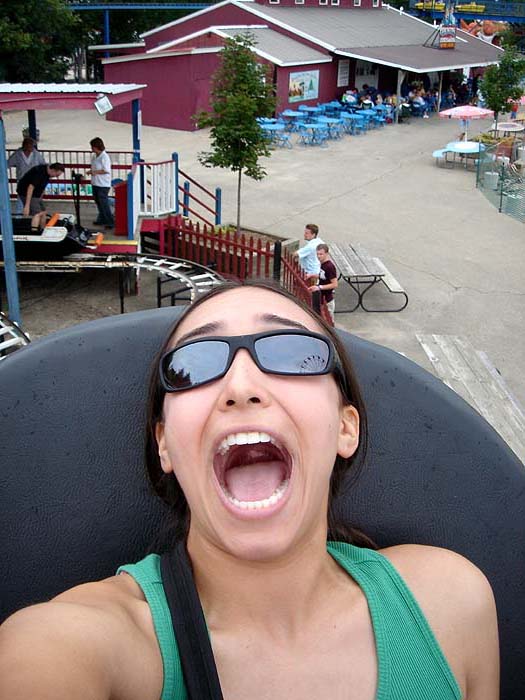 Looks like you didn't get all the McDonalds out from between your teeth, dear!
Click Here For Page Two of Little A-Merrick-A Photos!