Six Flags Magic Mountain
Post Solace Photos - January 14th, 2001

The first order of business was Flashback. You see, Elissa has a 'fetish' with Intamin rides, whether they
are good or bad. Elissa looks a little unsure, however Derek is enjoying himself a little too much!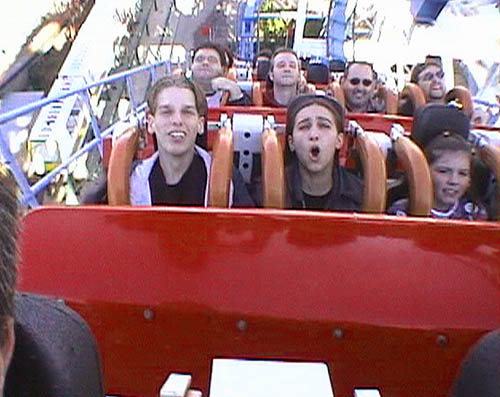 "OOOHHHHH!!" That had to hurt!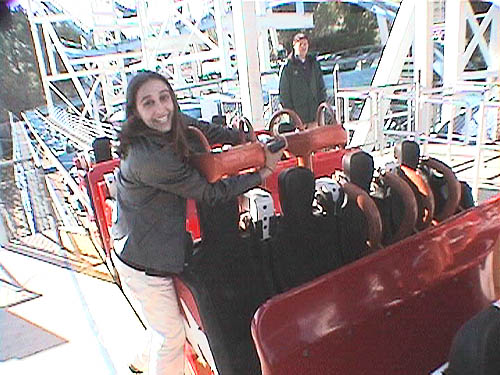 After two rides, Elissa still gave the train a hug. The ride ops
thought she was nuts. And so do the rest of us!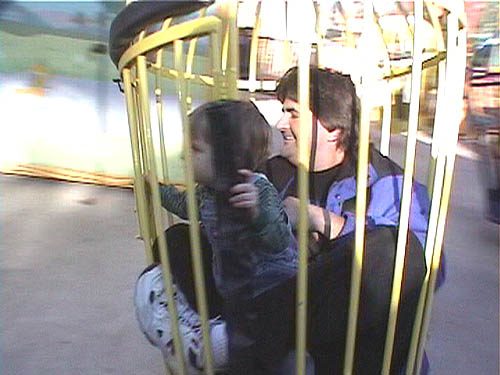 Ric and Kai in the Tweety Bird Cages! Now that was a tight fit!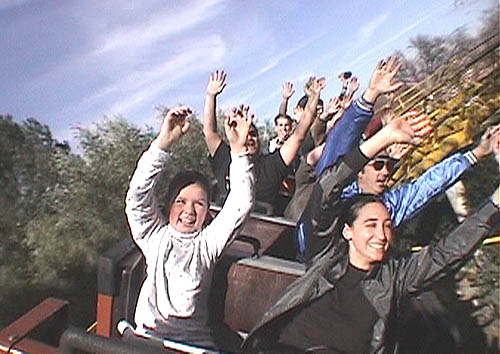 The 'post-solace' gang on Gold Rusher! Bethany, Elissa, Jeff Johnson, George, Derek, and a lot of hands!