Memorial Day Weekend 2001 or "Where is everyone?"
Six Flags Worlds of Adventure
Aurora, OH
www.sixflags.com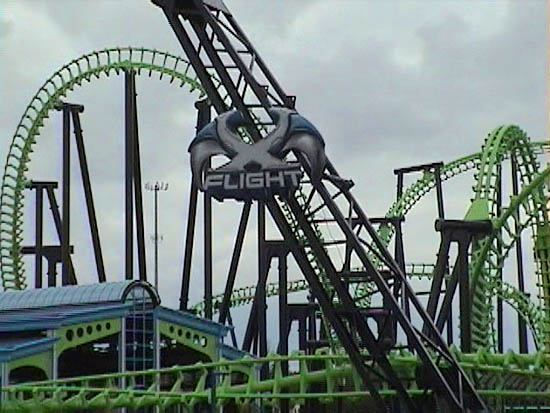 Although we were just at Six Flags Ohio a few weeks ago, X-Flight, the parks new flying coaster wasn't open!
This trip gave us a chance to get a ride on it!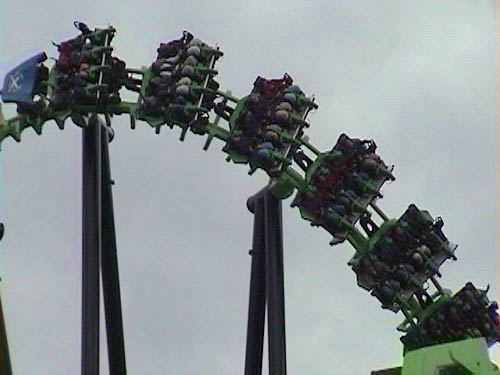 Here's the trains flying through the horseshoe! Really scary stuff!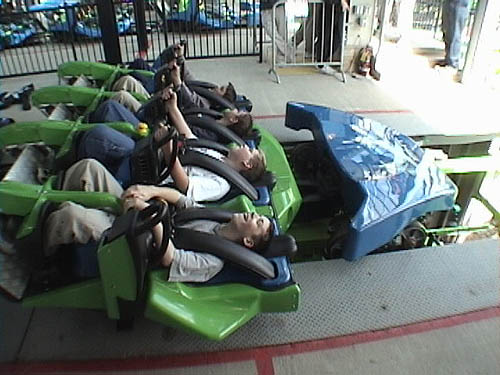 You leave the station laying on your back!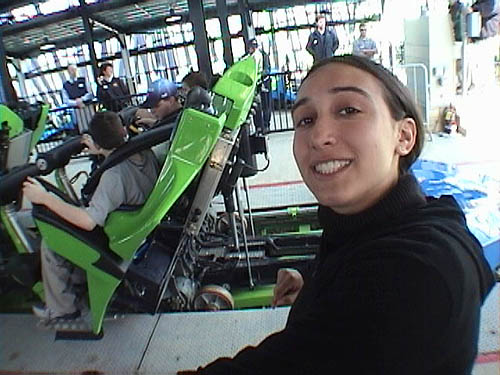 Elissa was really psyched to ride X-Flight!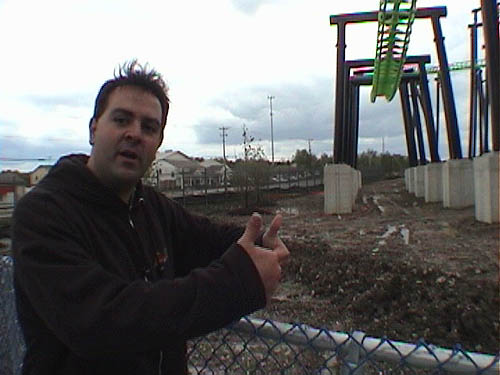 Two thumbs up for X-Flight's themeing!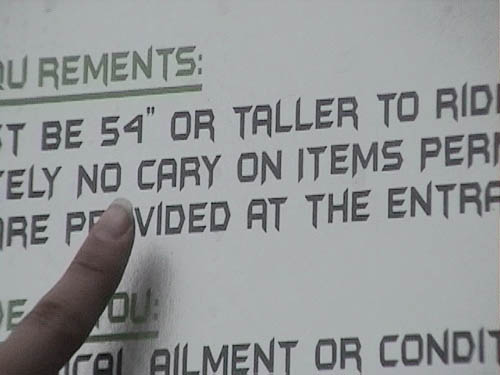 According to this sign, if you have Cary Elwes with you, he's not allowed to ride.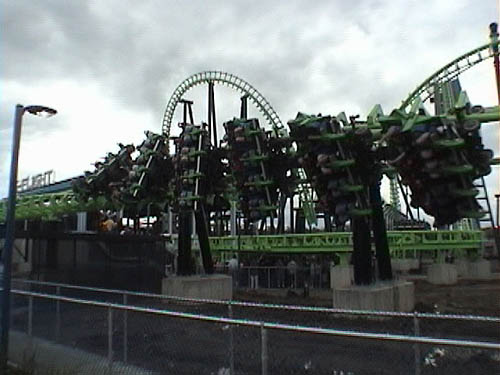 The X-Flight train on it's way back to the station.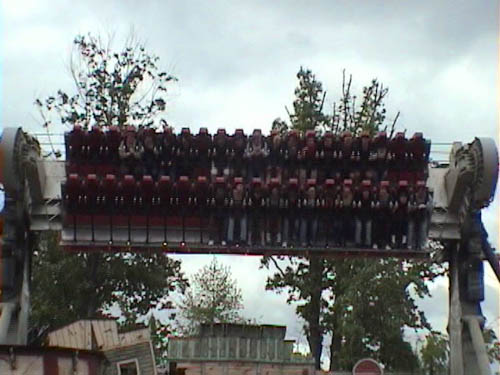 SFO has one of the best Top Spins in the country!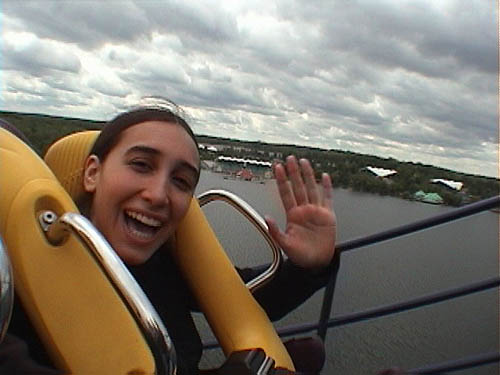 "Hi, I'm Elissa White of the Florida Coaster Club, and I'm going to narrate your ride on Batman for you now!"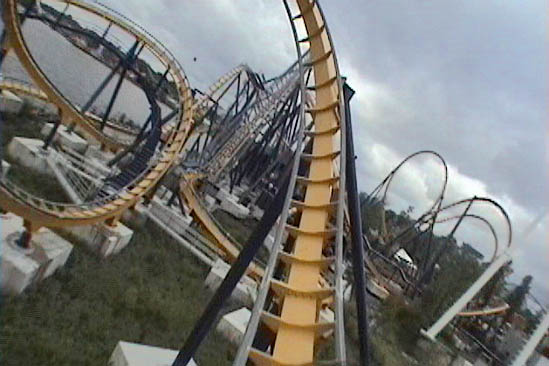 "Here we are in one of the corkscrews. You can see the entire ride behind us. It's DIVINE!"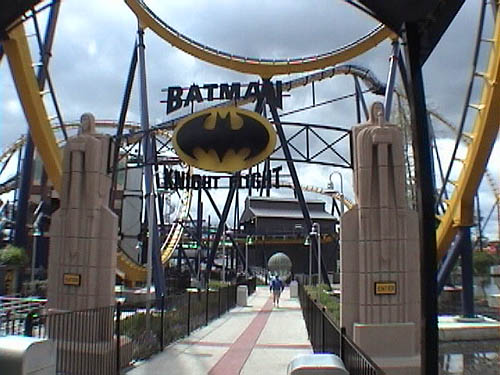 "Here's the Entrance to Batman Knight Flight, a top ten coaster!"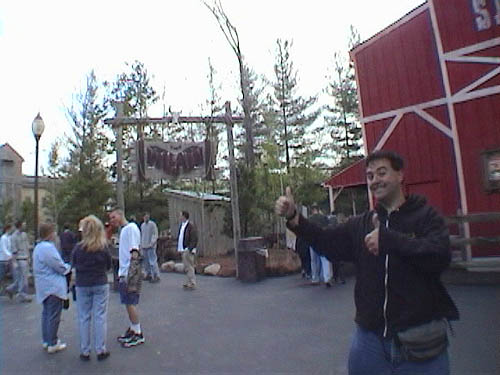 I get excited about the parks most recent woodie!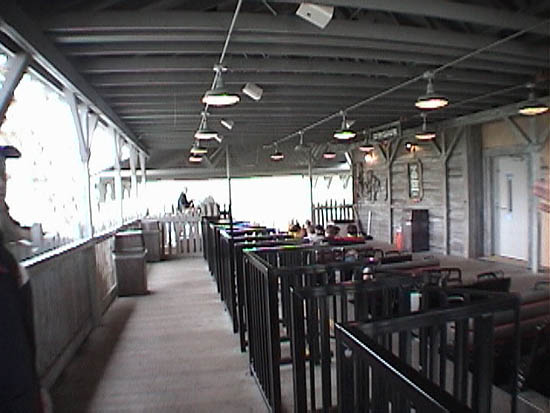 Once again, the theme of the trip "Where is everyone???"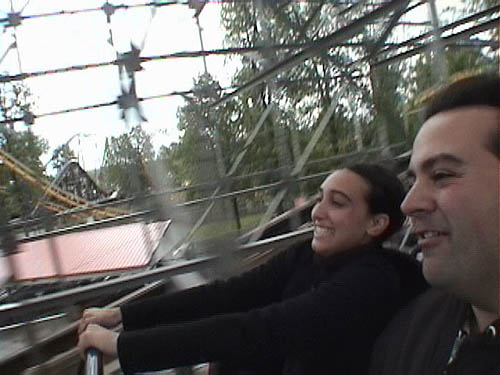 We take a nice little stroll on the Villian!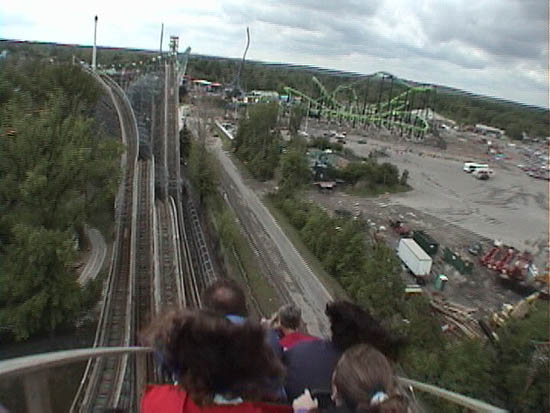 Check out the great view of X-Flight from here!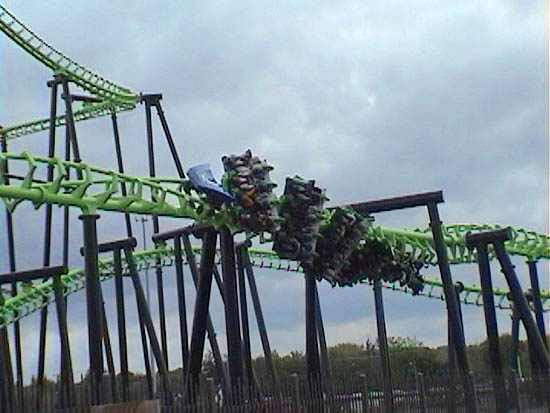 X-Flight maneuvers through the heartline spins!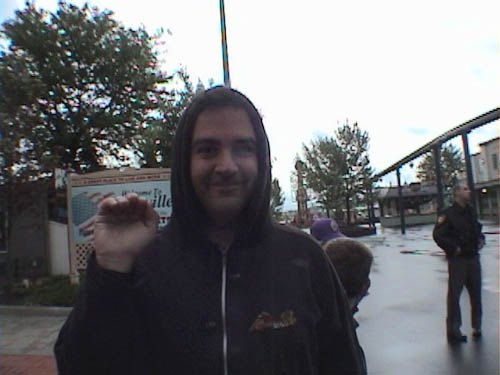 This ends our trip! Buh-bye now! Thanks for reading!