Memorial Day Weekend 2001 or "Where is everyone?"
Indiana Beach
Monticello, IN
www.indianabeach.com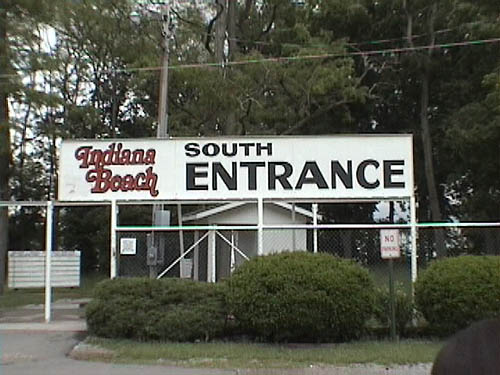 From the south entrance, it's hard to see the park until you walk through this rather suspicious looking entrance!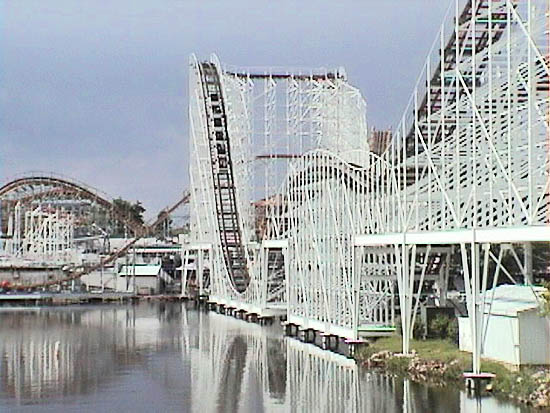 Once past, you see the suspension bridge followed by the lake-side setting of the Hoosier Hurricane, and the
parks latest coaster, the Cornball Express.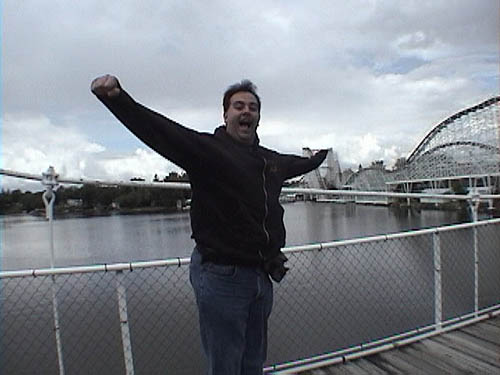 Of course, you do have to stop and have some fun jumping on the bridge.
I practically knocked Elissa into the water when I landed!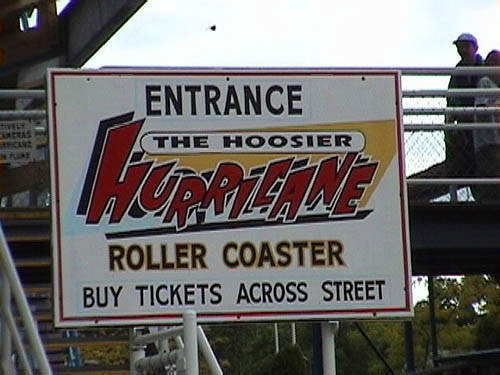 The Hoosier Hurricane has been Indiana's Beach star attraction for many years.
Today, we were visiting the park for another reason, though!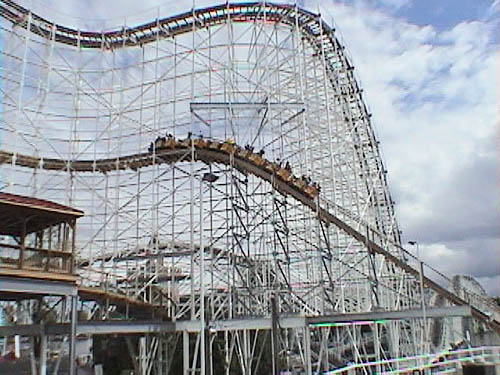 The Cornball Express, new for 2001, seen here going through the Hurricane's structure,
packs quite an amazing punch for a ride it's size.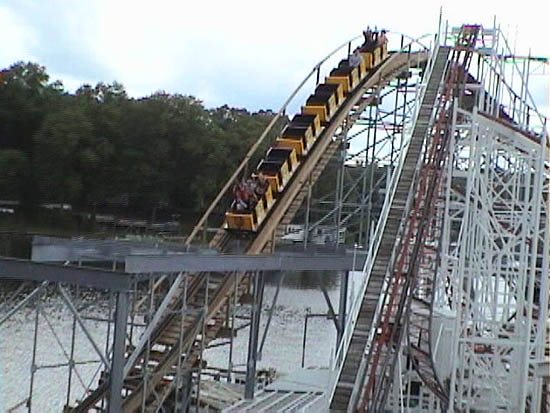 Cornball Express is only 55 feet tall with a 75 foot first drop and 2100 feet long, but it delivers a ride
better than most full-sized coasters. As you can see by the half-empty train, "Where is everyone?"
was still the trip theme at Indiana Beach.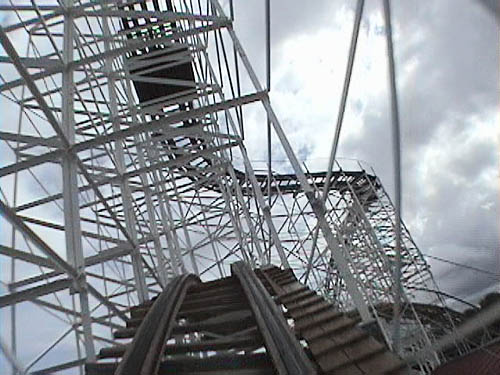 Riders experience several moments like this one, where you can just feel the airtime is about to happen.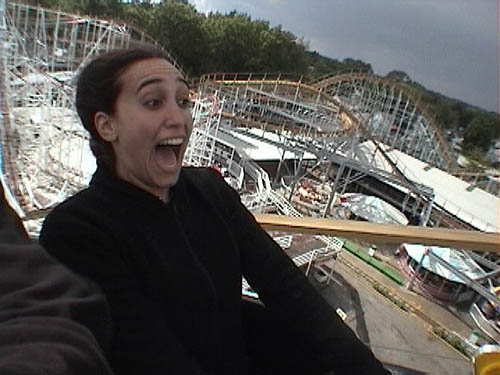 Elissa hangs on as she is about to experience ejector airtime!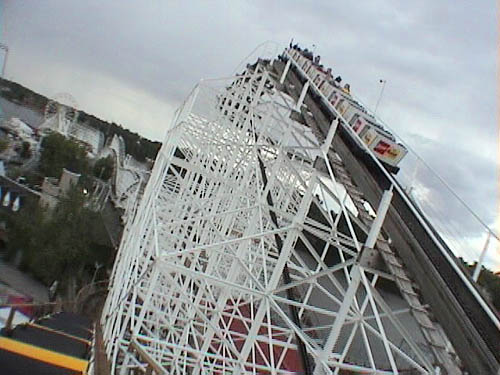 On the lift hill, Cornball almost 'duels' with the Hoosier Hurricane.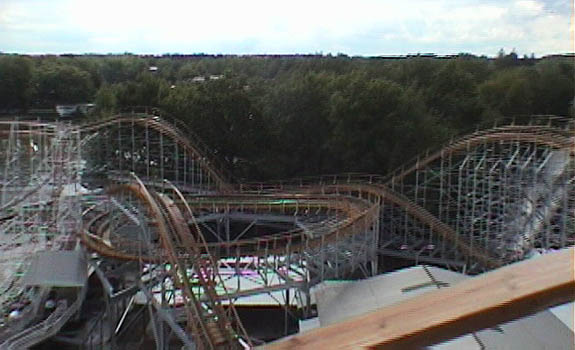 Here you can get a much better idea of Cornball's layout. The helix is right in the middle of the ride!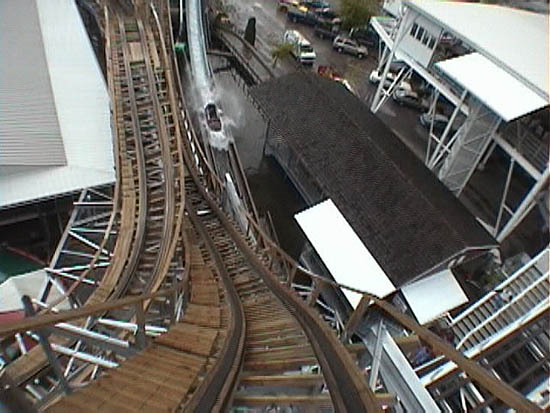 The first drop is built right next to the log flume. We got 'flumed' several times, so be careful, "you may get wet!"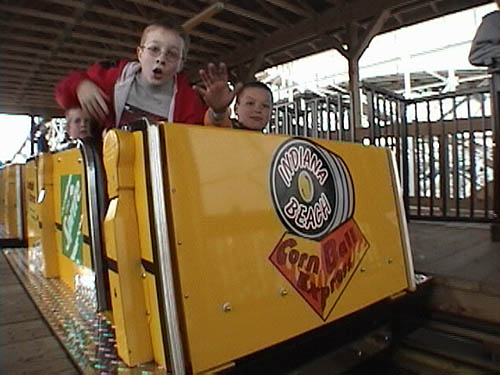 These two dudes though the ride was pretty awesome.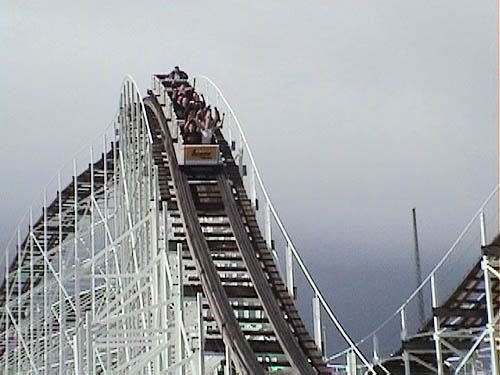 The Hoosier Hurricane, although bigger than Cornball, must step aside as the thrill machine of the park!
Click HERE to see page two of Indiana Beach Memorial Day '01 photos!