Pg.4 - I need your help selecting strips for my syndicate package!
I draw a comic strip called RibRoast, because all of my characters that act like humans are pigs for no particular reason... But any way I'm currently in the process of putting together my best strips and sending a submission to United Features syndicate, so that it could start appearing in actual newspapers.
I write, draw, pen and electronically color and shade all of the comics myself. Ive been working on drawing comics is a comic strip format for more than a year now, and you can probably see the difference between some older and newer strips. One main difference is that the text in older ones is lowercase font and all cartoons have all Capps text.
So enjoy! Oh and tell me which strips you thought were the funniest or best
that could help me in putting together my syndicate package!
These are some of my Sunday comics: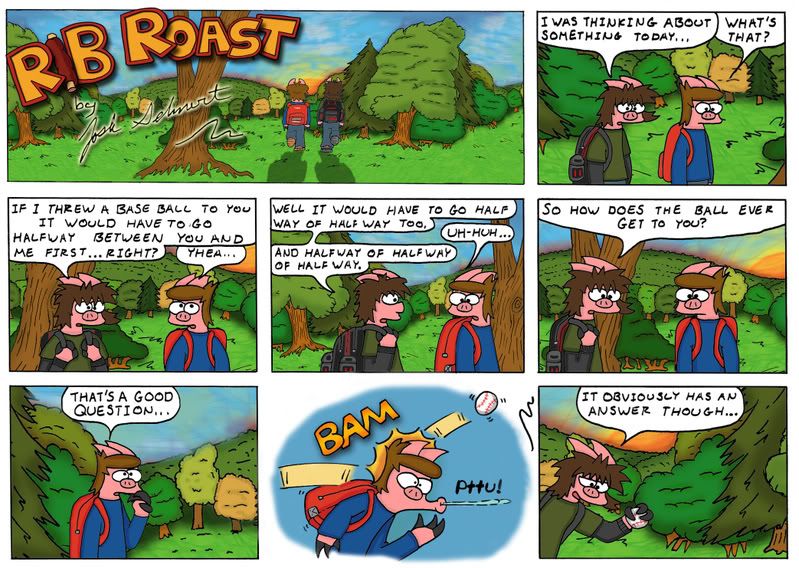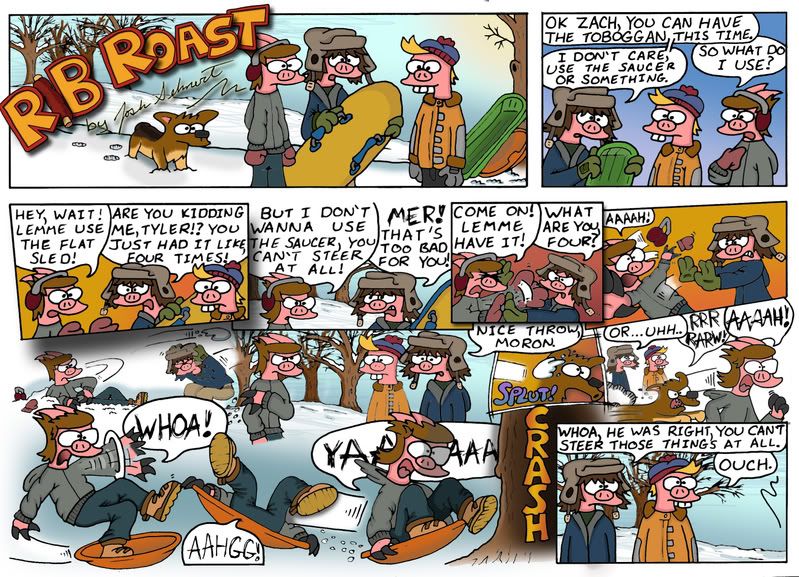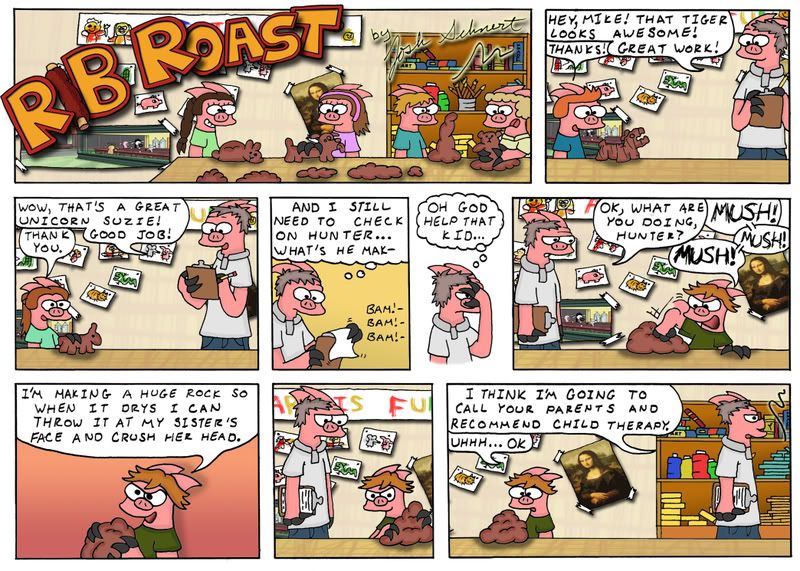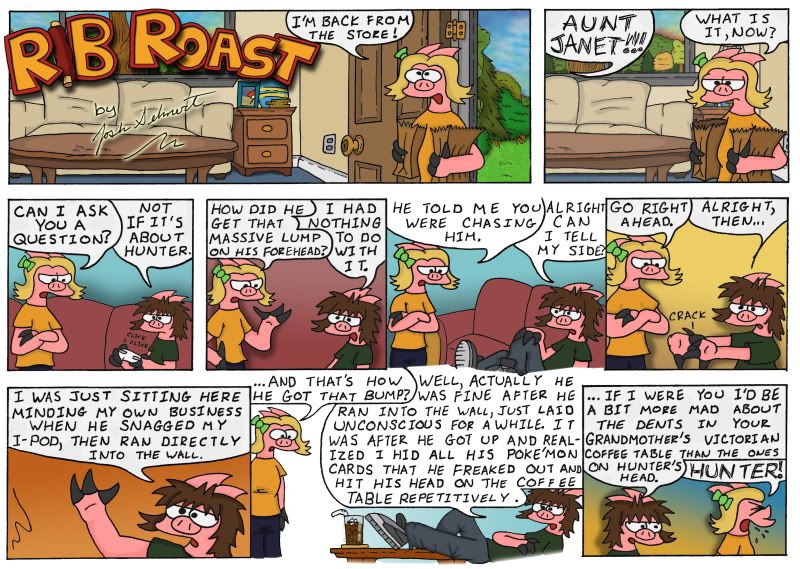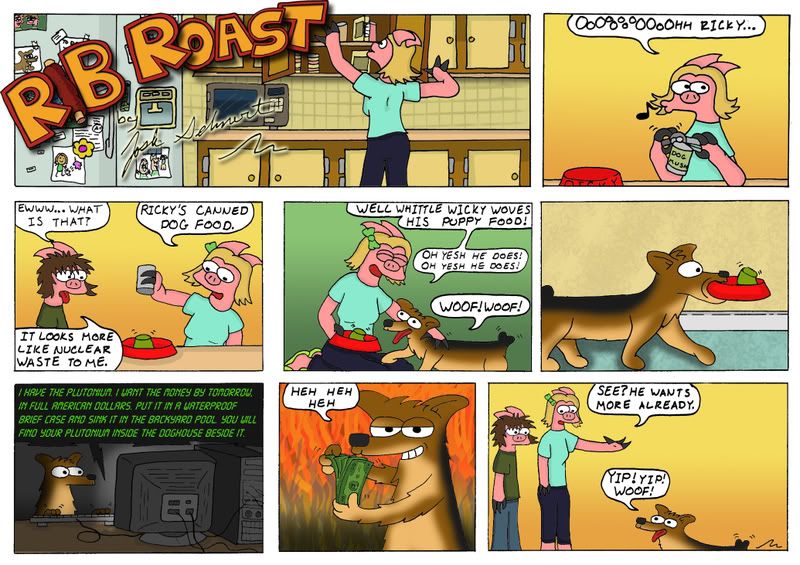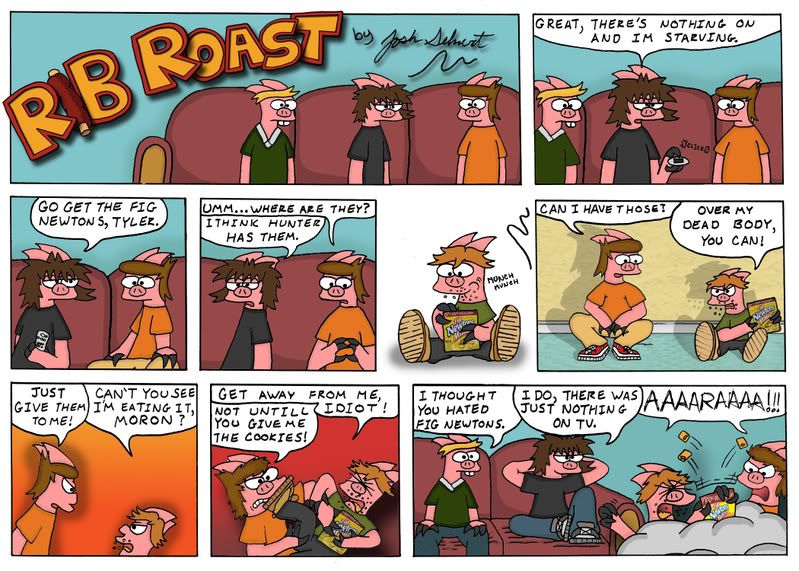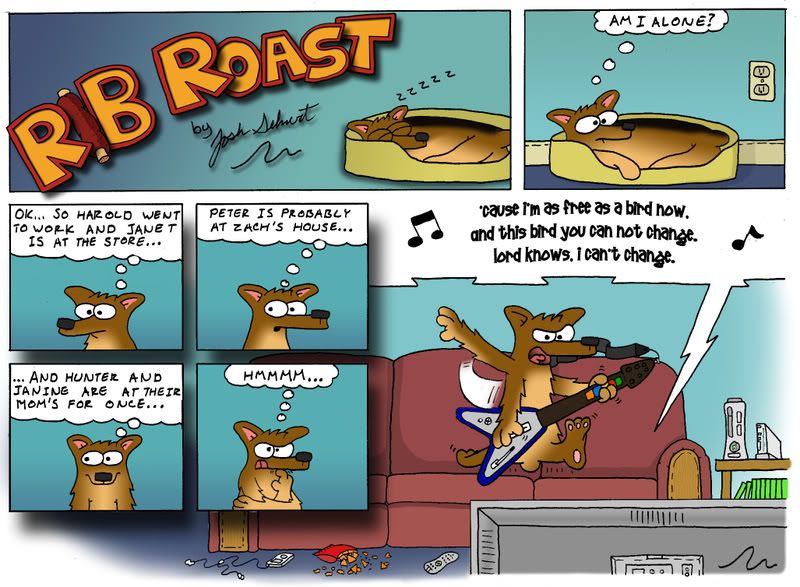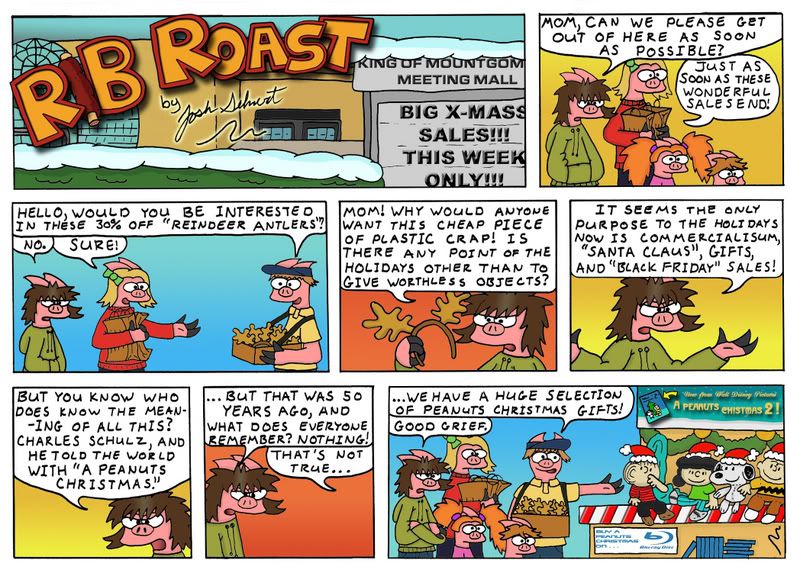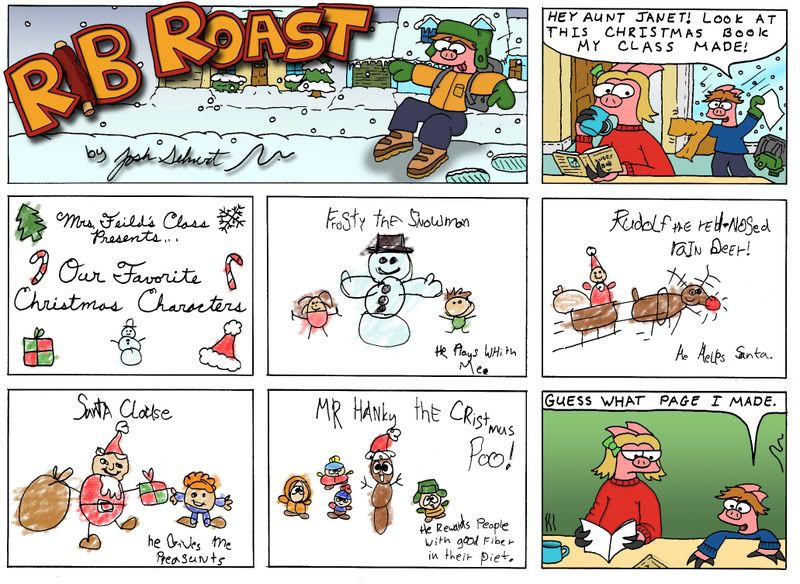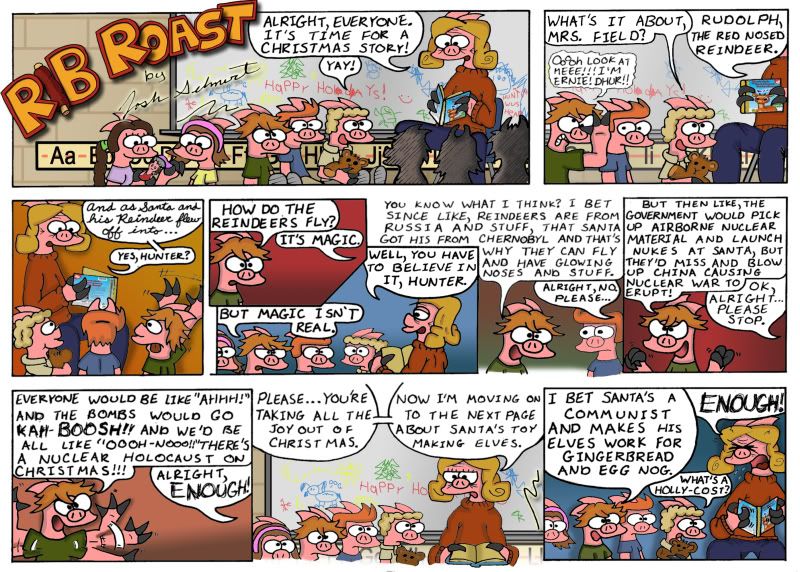 And here are some dailies:


























Thanks for reading!