Last Saturday i visited Tenessee, and went to their Hershey Park! Although ive never been to Hershey Pennslyvania, Hawaii, Carribian, or any of the other parks... Hershey Tenessee has to be one of the best!
I wasn't to impressed by the entrance, but it's the coasters im looking for!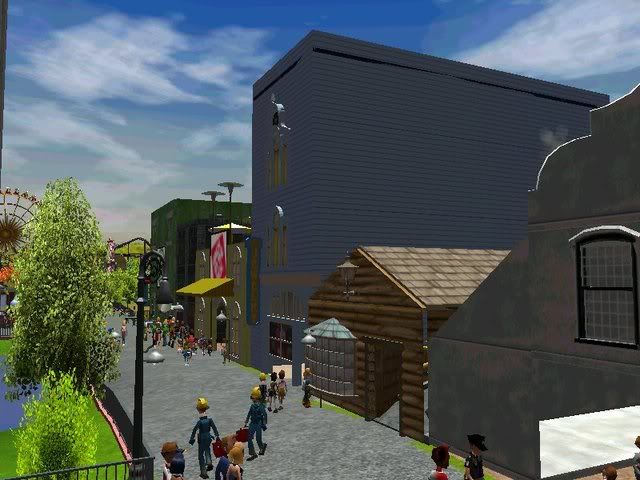 Here is one side of Main Street, the other side is being re-built after tornados in Febuary destroyed it. This side features Jack In The Box, Starbucks, a restroom, and a gift shop!
Reece's Spinning Cups is a classic!
Another classic is Hershey's Kissing Tower.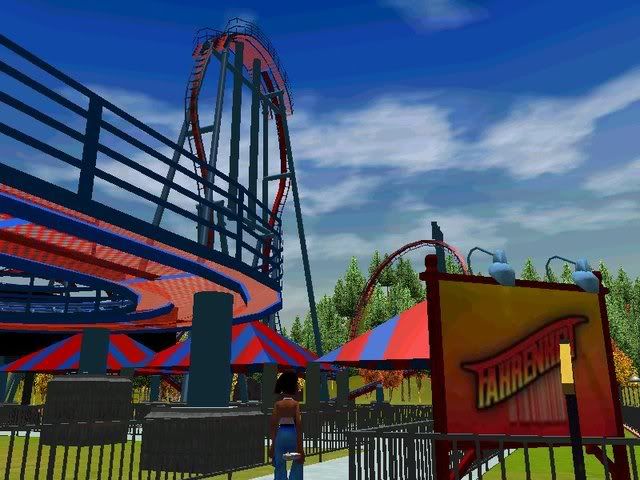 Fahrenhet is HT's newest coaster!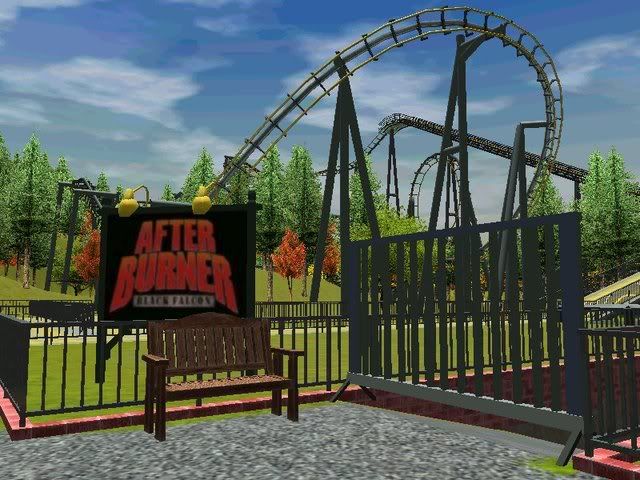 Afterburner: Black Falcon is a Vekoma Flying Dutchman in the front of the park by Fahrenhet, it's almost always closed due to maintence.
Awesome support structure!
Here is Afterburner's station and fluffy, fluffy bunnies filled with medicine and goo. Notice that it has three trains.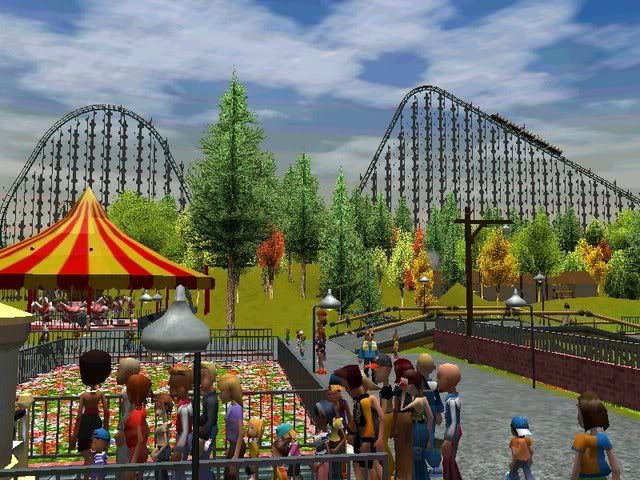 To your left is Hershey Carosaul, and in the background is NOS Extreme Experiance.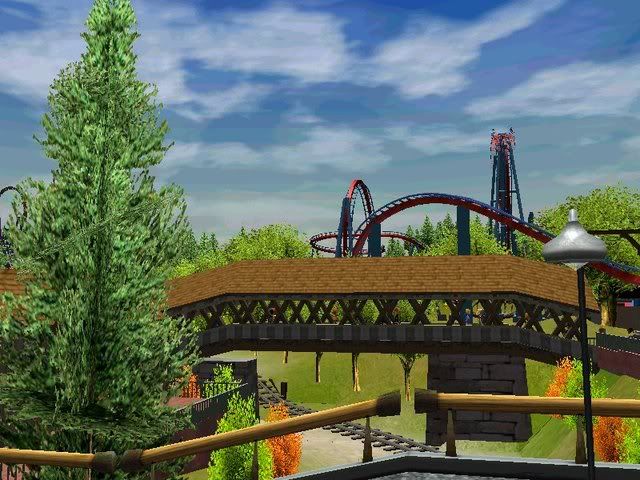 The old covered bridge gets guest across the train tracks, along with the new un-covered bridge.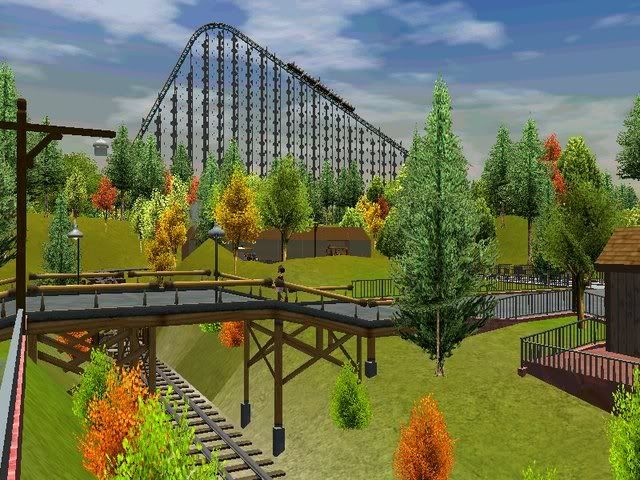 Here you can see the train tracks in the ditch, and the un-covered bridge.
Dust Strom, with a random Cinnabun sign.
Speaking of Cinnabun, here is the park's huge Cinnabun restraunt.
The toldem pole, along with the swamp, and Popeye's Chicken in the background.
Thunderbolt, Hershey's GCI wooden coaster!
Detail.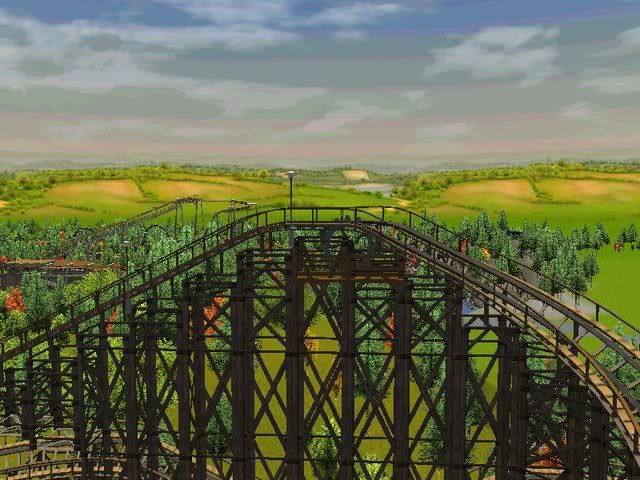 More detail (lift hill motor), and there are some teasers in the back.
TNT, Hershey's very well themed Rotovator.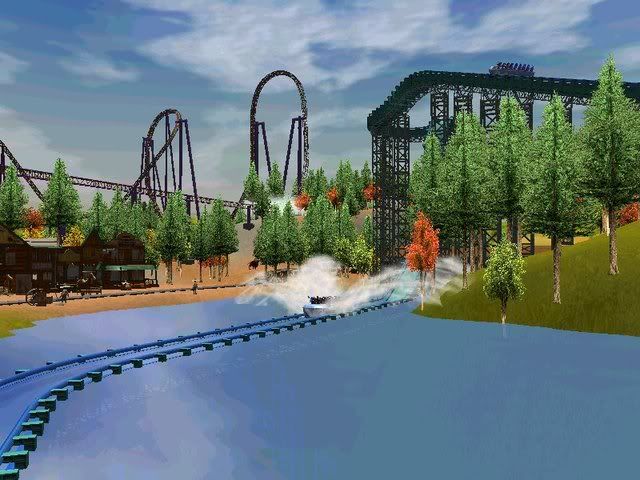 Hershey River Falls splash, Stormrunner in the background, and the ghost town theme for the train.
That i have for today, but im visiting the park again tomorow so expect an update soon!
More soon.