Phantasialand certainly aren't taking a break after Klugheim. There has been a lot of activity on the new construction site, which is around the same size as Klugheim, and used to be home to Race for Atlantis and some event buildings.
Today a large drill was delivered to the site.
Photos from the Phantafriends forum.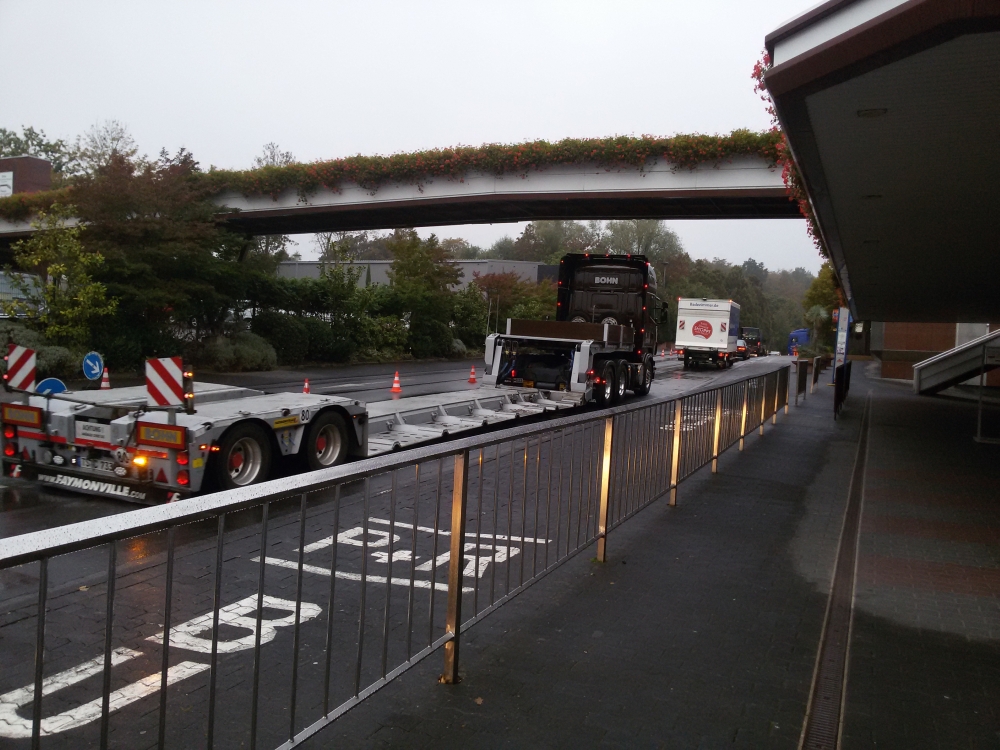 Still no idea what sort of attraction(s) it will be. (I'm hoping for a new dark ride) However the next Phantasialand mega project is on its way!