Hello tycoons,
Here are some screens from my current build: Miami Miracle Mile...
There was actually a previous Miami build, here is the last time I saw my baby before my old computer died...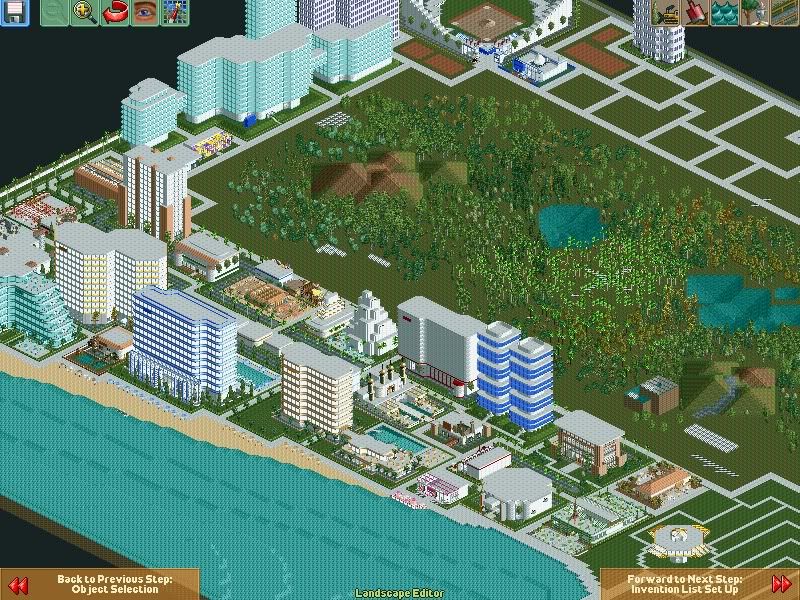 It was quite a park, The trees and hills in the middle would have been removed and that's where the coasters would have went in a "park within a park".
I was about halfway finished and had a new style of building and about a half-dozen resorts in place. here is the first one I had built, The Majestic...
It was a drag losing that park, but you guys know how it is, you just have to come back even better, here is the New Majeastic from the New Miami build...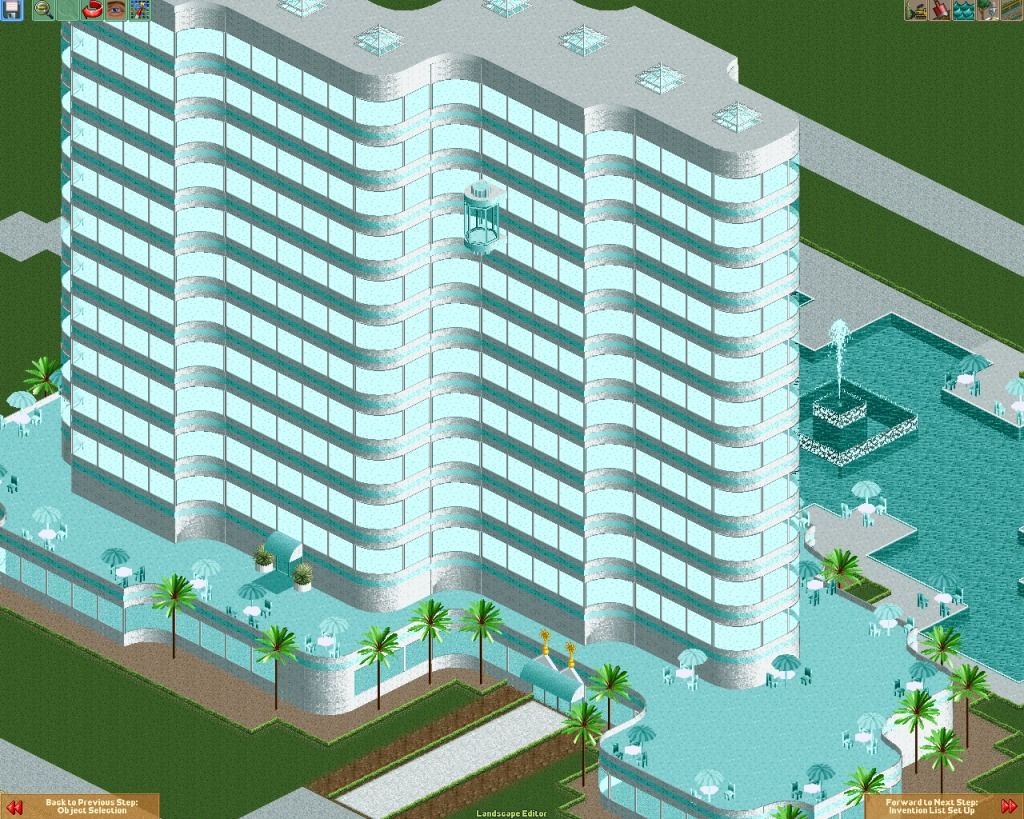 A pool to match the high-rise...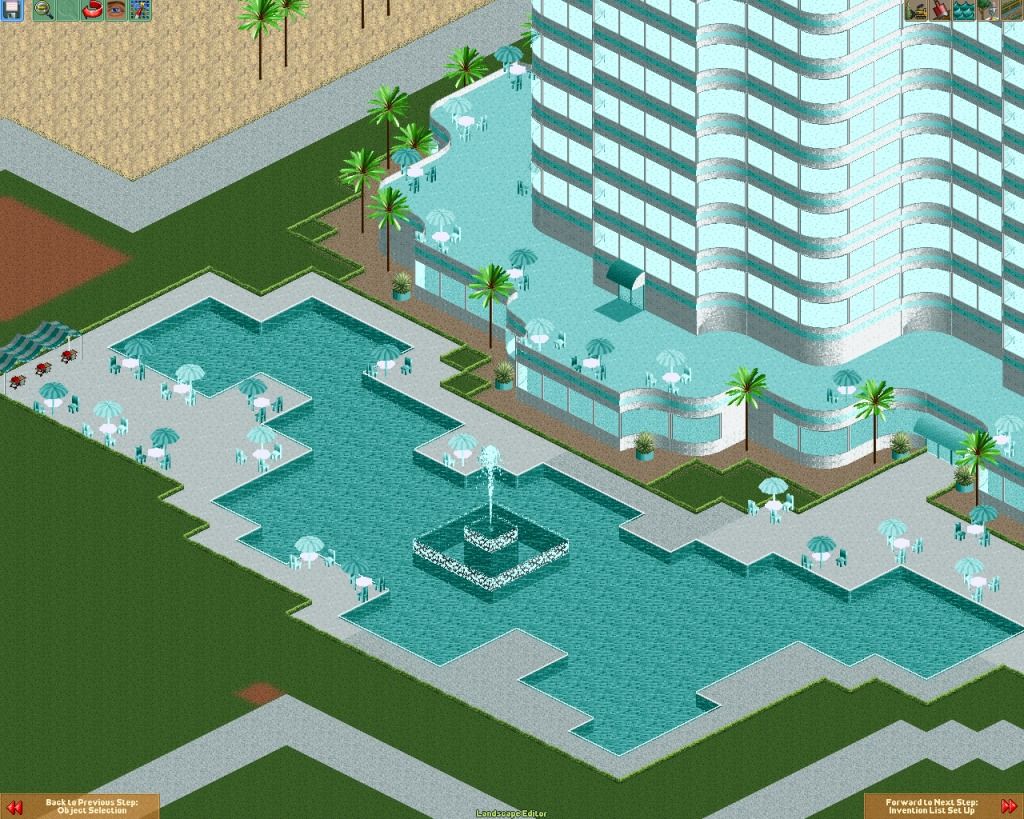 It is more finished now than the screen depicts, let's take a little tour...
This one is The Avalon and it is situated right in the prominant part of the bay. (Remember, this is my own stylized Miami folks.)O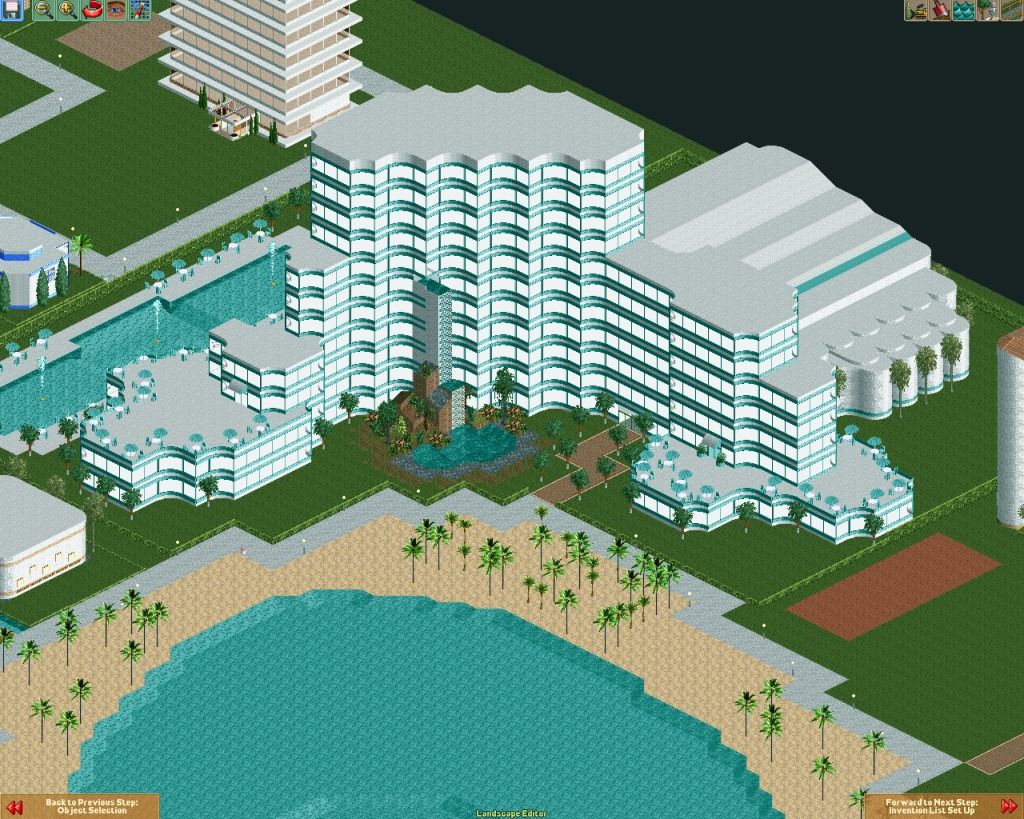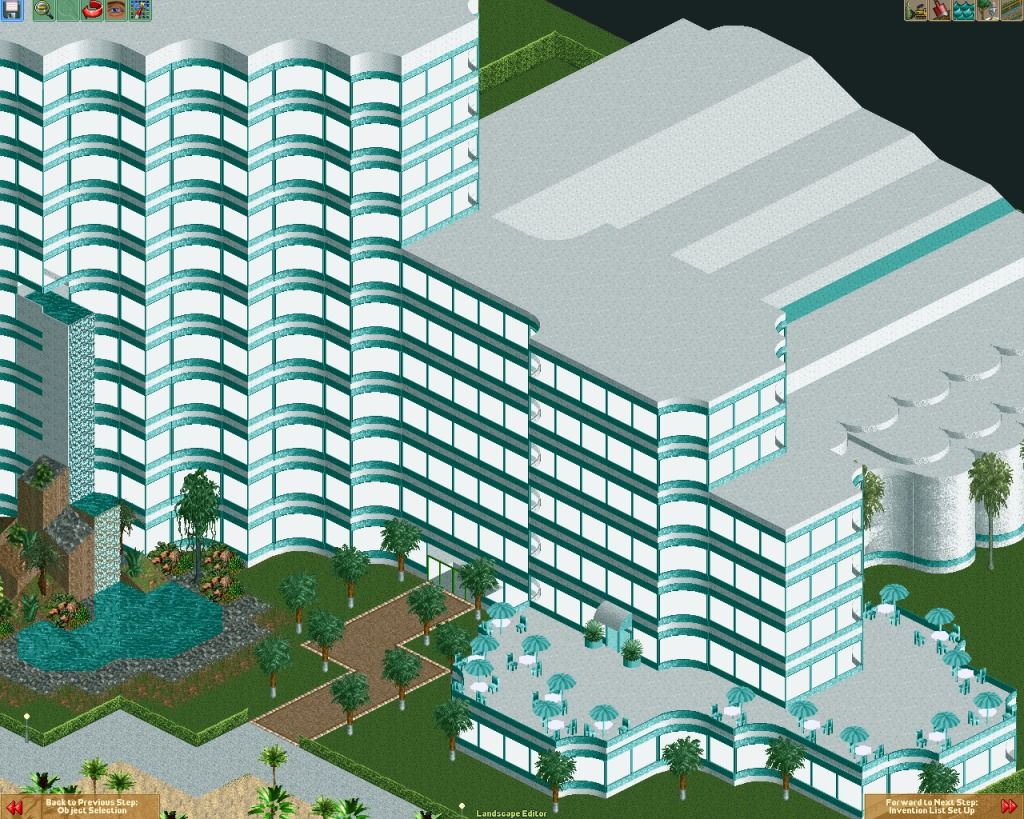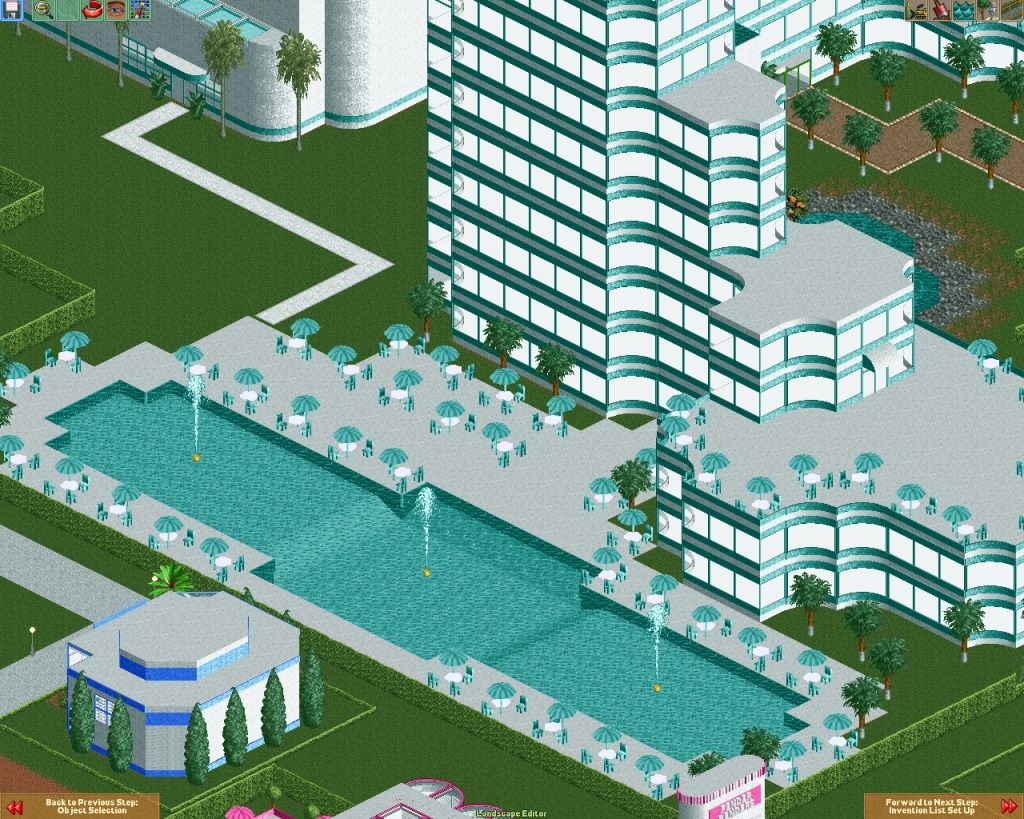 That large structure behind the resort is the Avalon Opera House...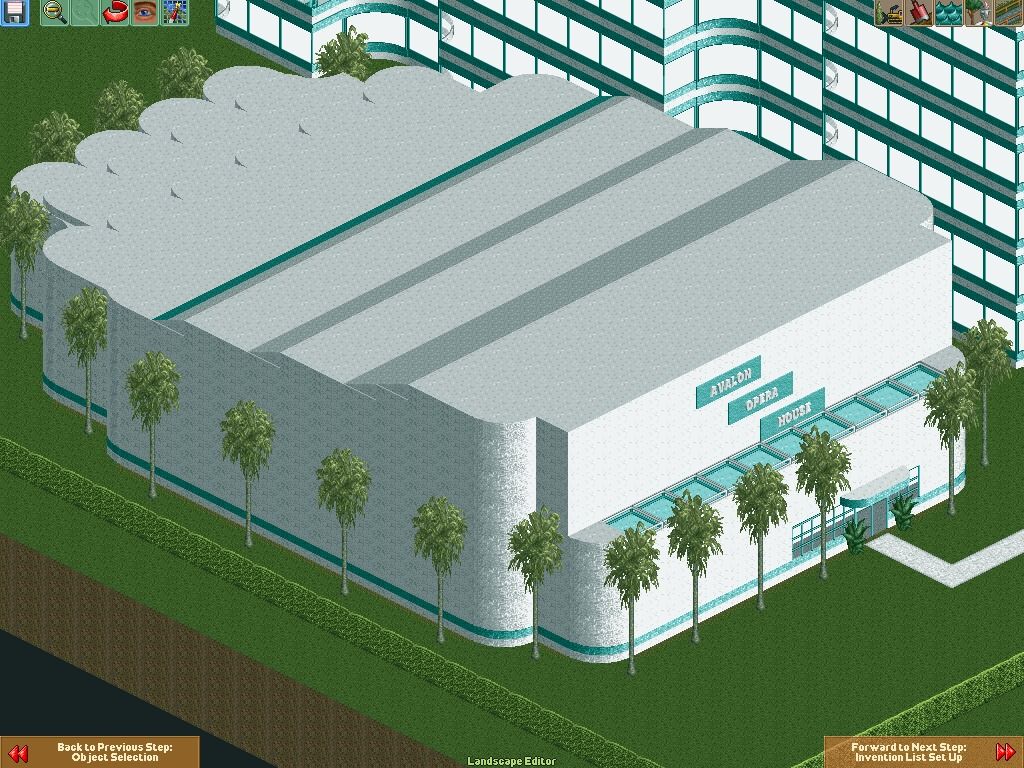 Here the new Trocadero nightclub...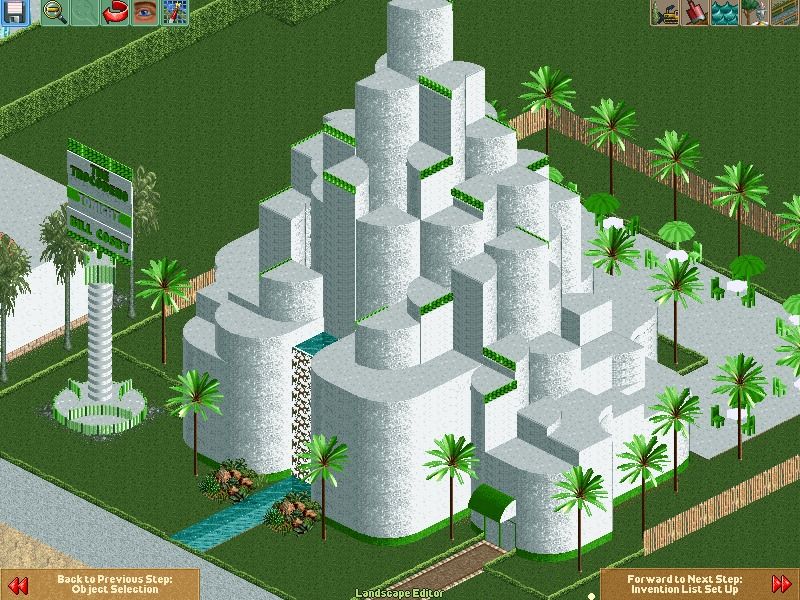 Later I added a modest, plainish highrise...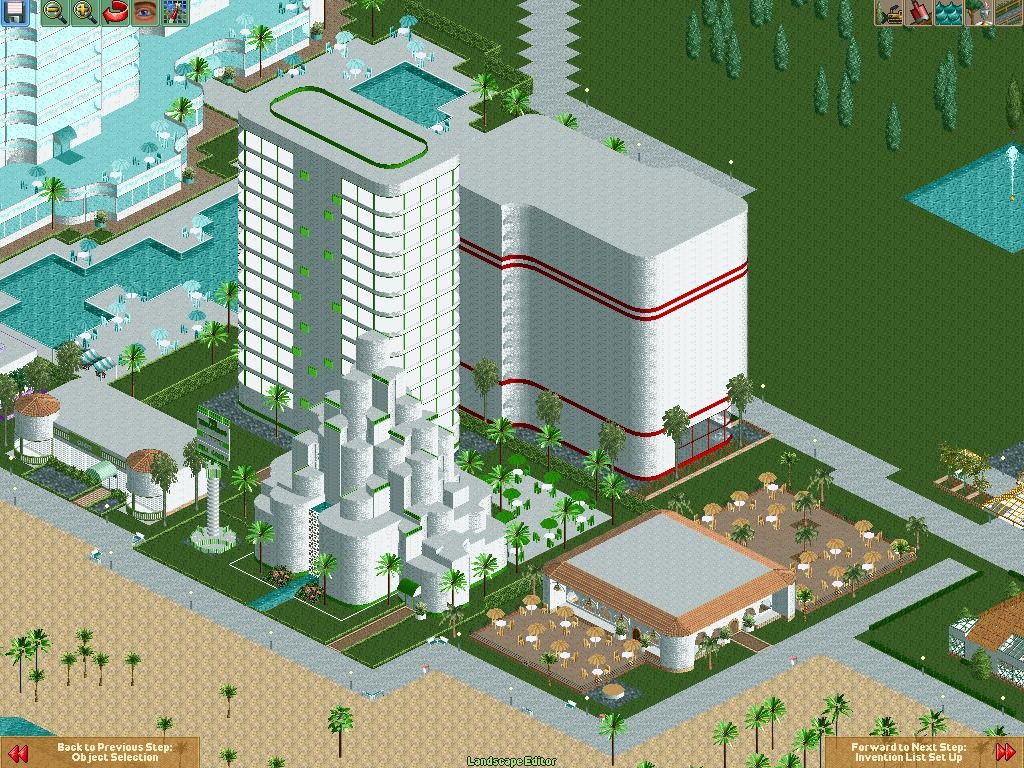 There are several other full-blown resorts, but also a number of executive-style highrise hotels, here are a couple...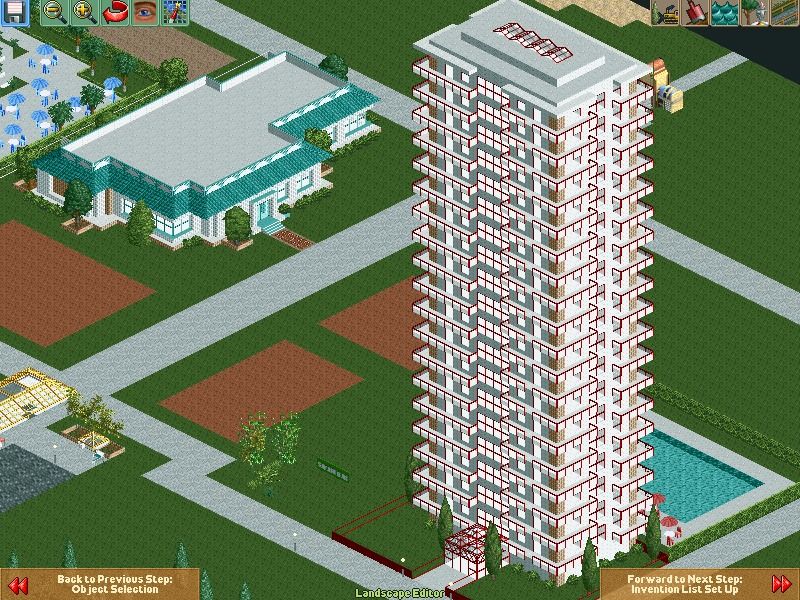 And I am adding restaurants and shops all the time.
The Country Kitchen...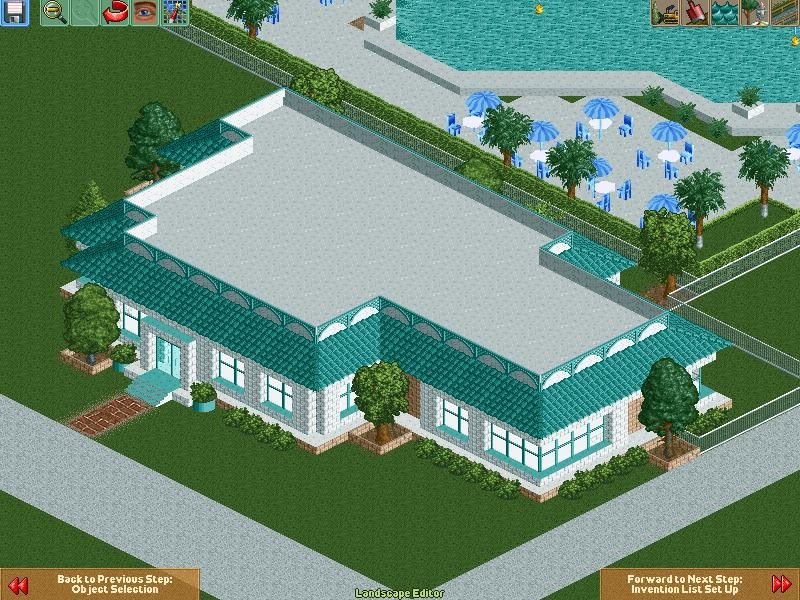 I have since added a ventilator and some other assorted do-dads on the roof.
And here is a Howard Johnson's...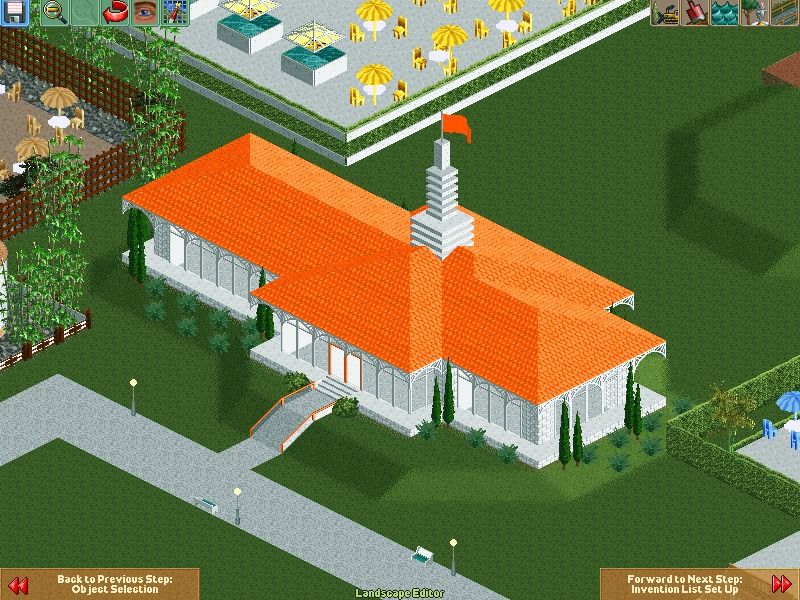 I'll probably put freestanding animated signs out front of those, and the whole park needs a finish coat.
Thanks, and much more to come folks!
Thx