@I305KD - Thank you! And yep.
@molemaster43 - Thanks!
--------------------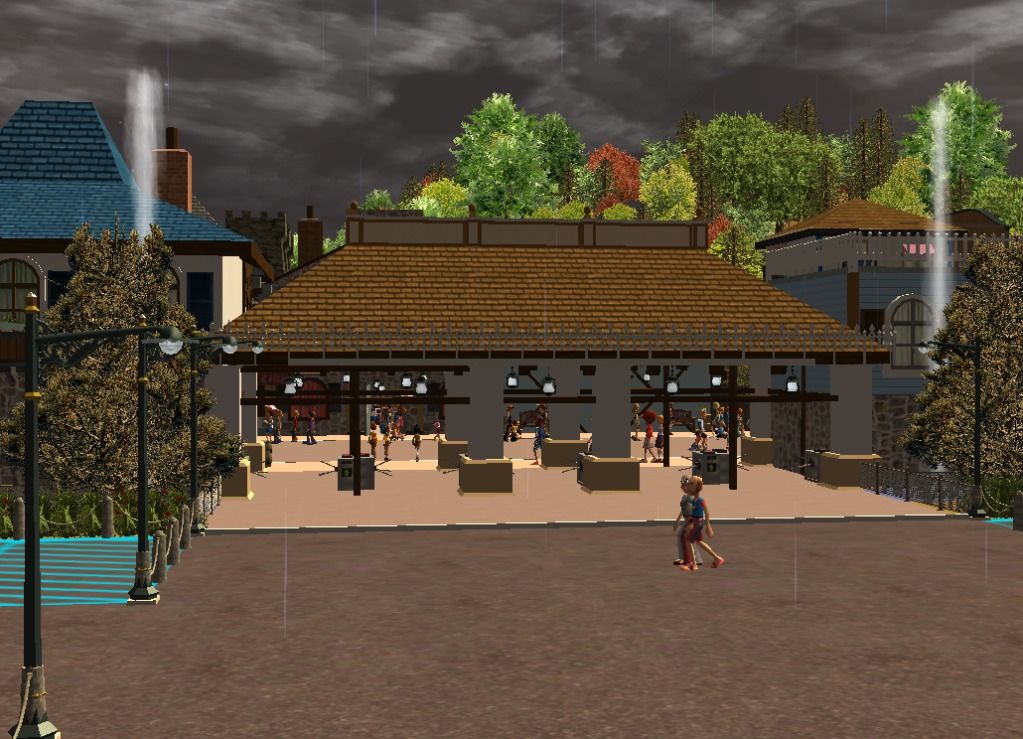 Two weeks after the opening of The Ghastly Manor, I arrived at Kodiak Hills on a particularly rainy day. I expected light crowds but....
The Alpine Cafe is the most popular eatery at this park. I had to actually make reservations to come back later but the cobb salad and mushroom swiss burger are amazing!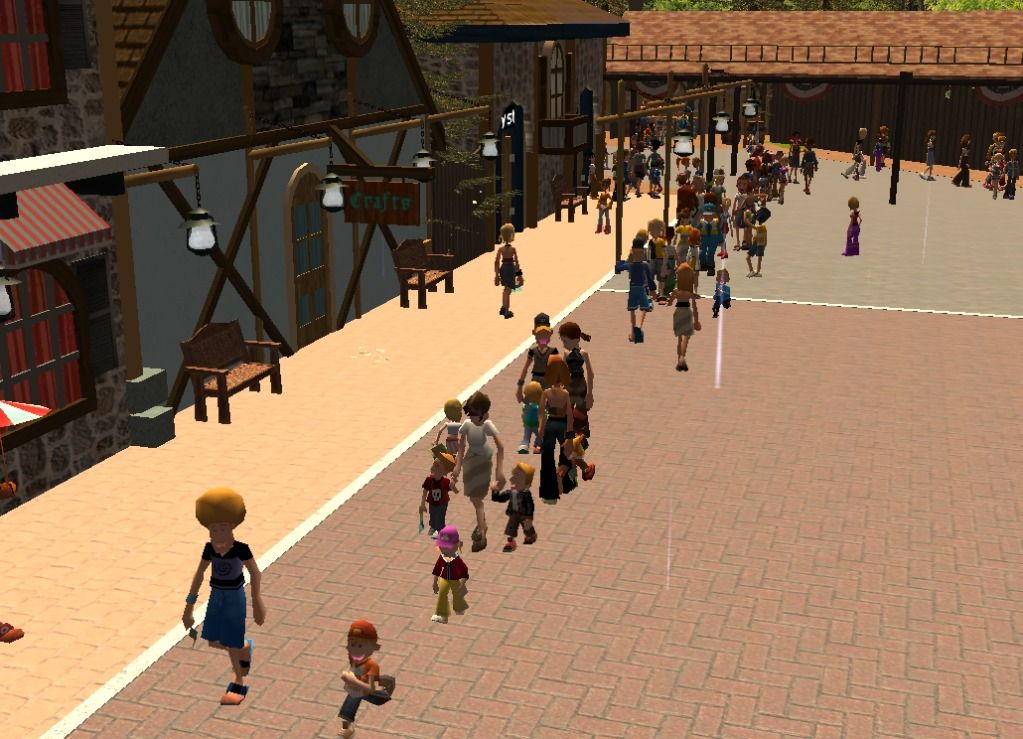 Heavy crowds were here today.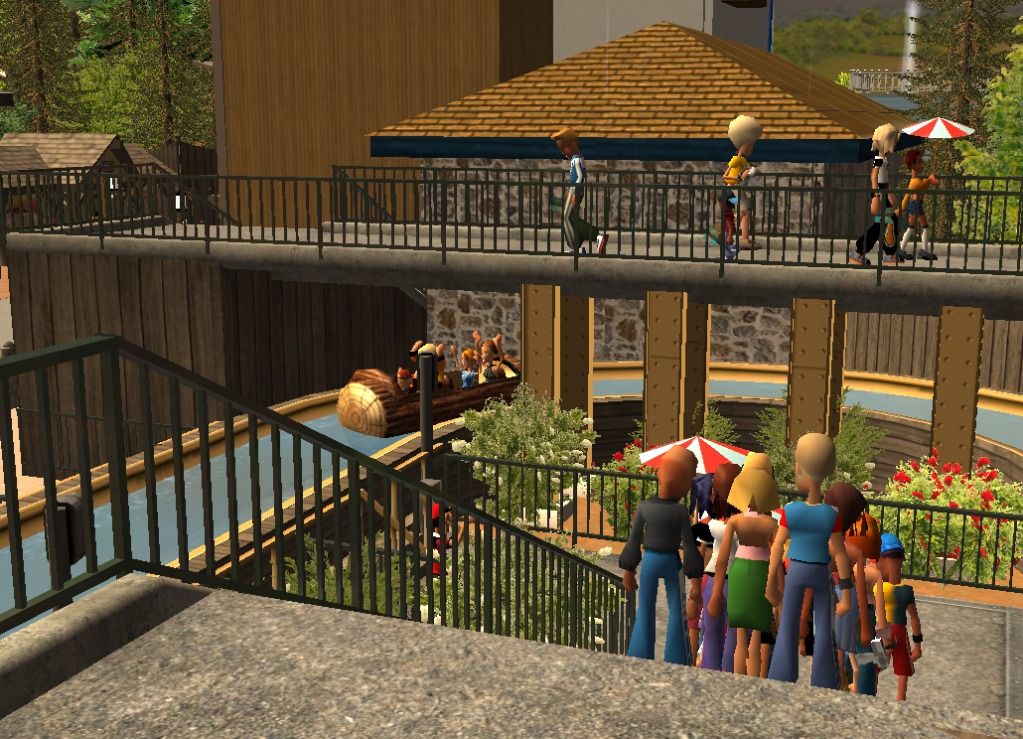 Atleast not a lot of people were in line for Slippery Rock Falls in this thunderstorm. Don't ask why I rode....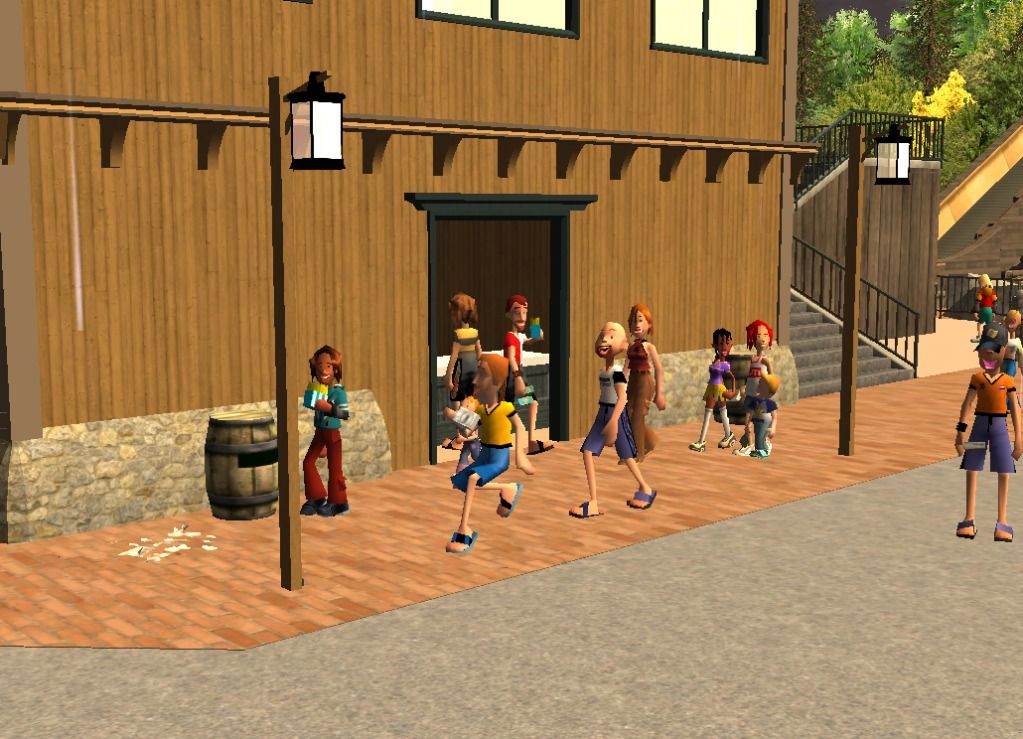 The "Hotel" got its fry stand! It has interesting flavors, like dill pickle, soy sauce and... strawberry?! I felt like I was at Tokyo Disneyland. This also goes to show that guests don't know how to throw trash away when the trash can is right there...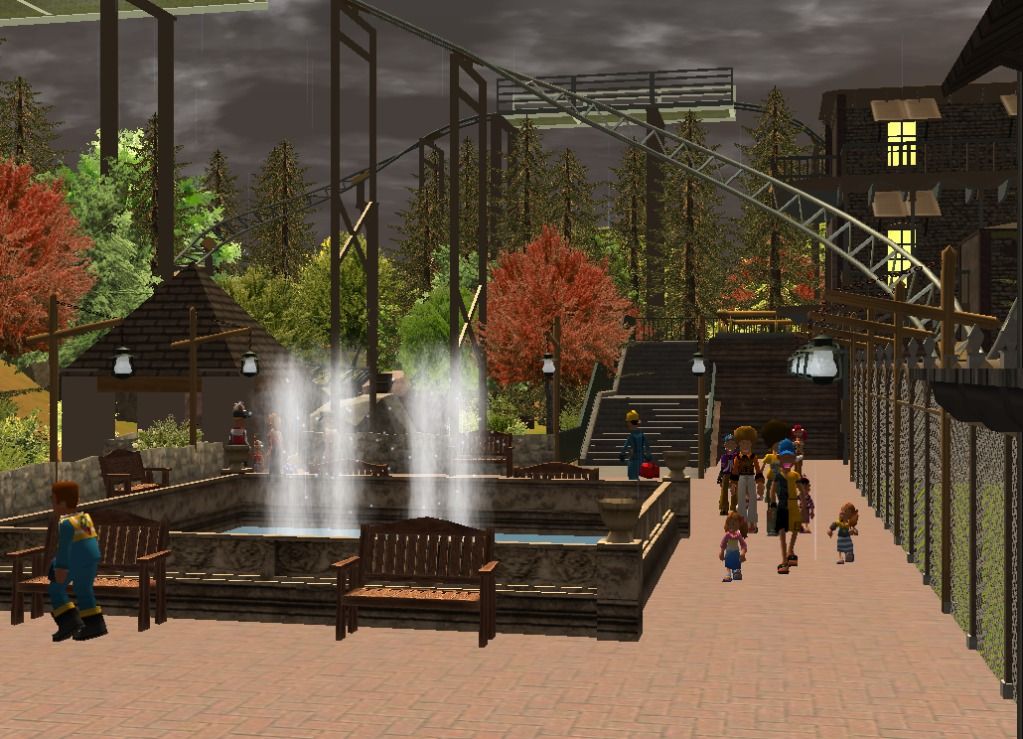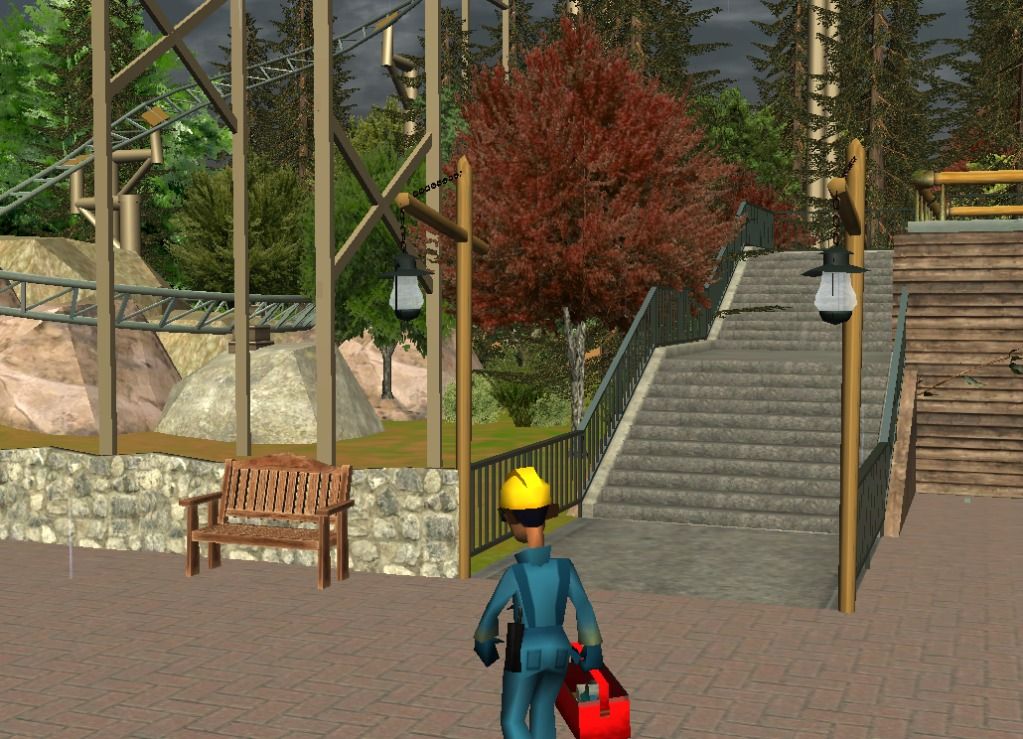 Little to no lines for The Ghastly Manor which was... interesting. Oh well, more rides for me!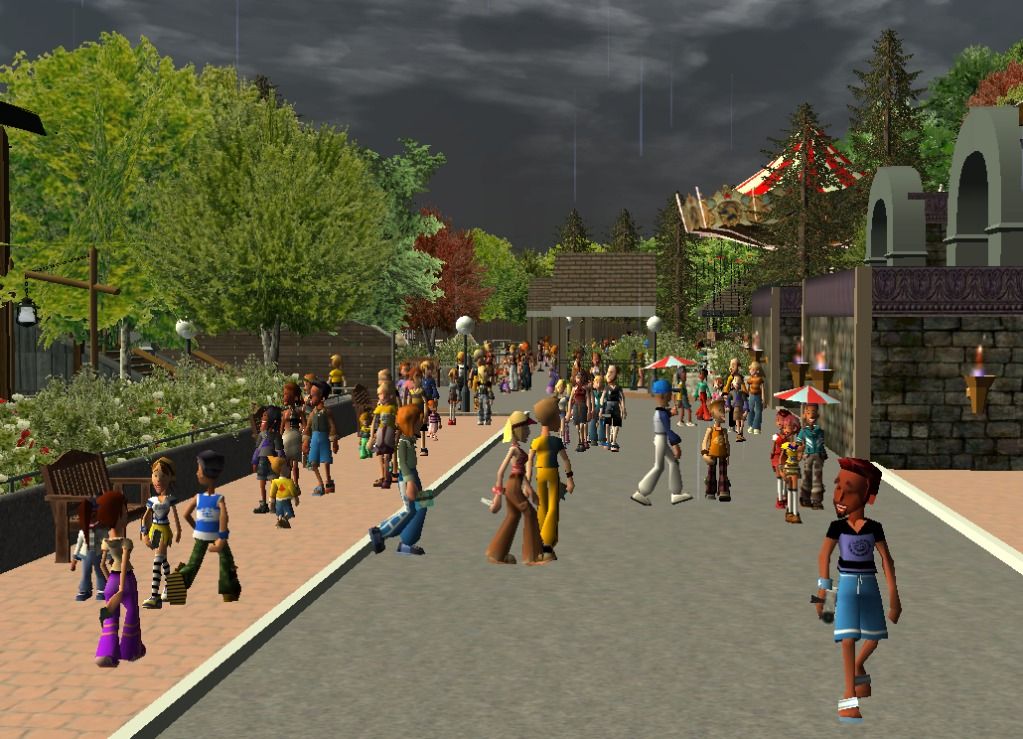 Perhaps the biggest draw for today was the "Wild Fields Fair" section of the park.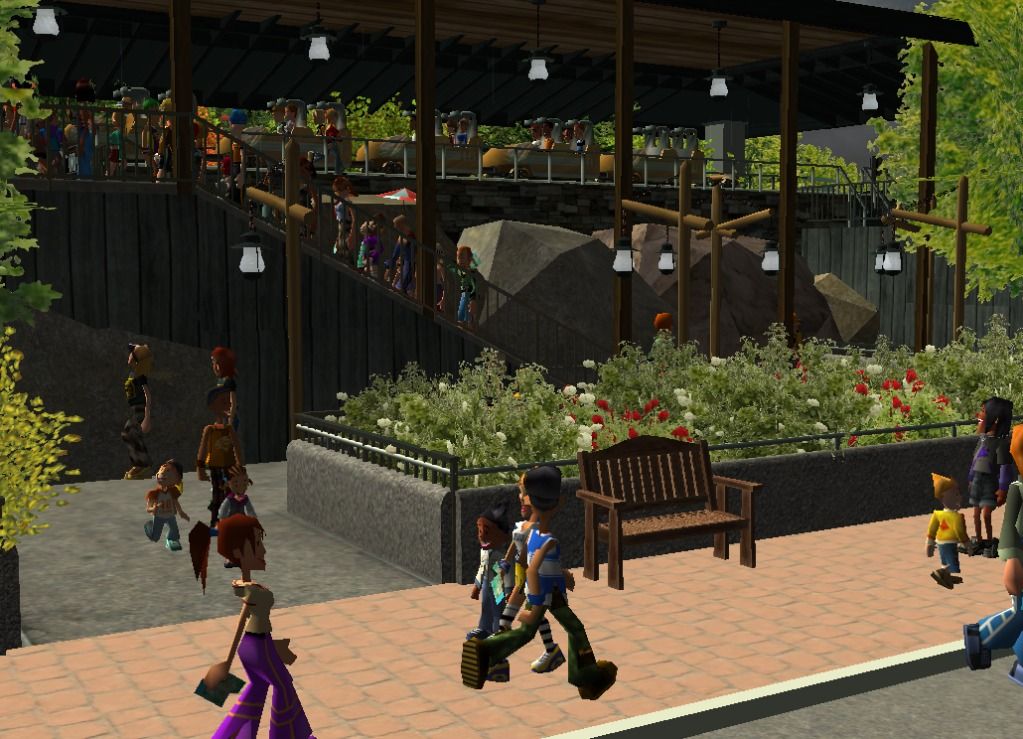 But first, I must ride Blue Ridge, especially with so little lines!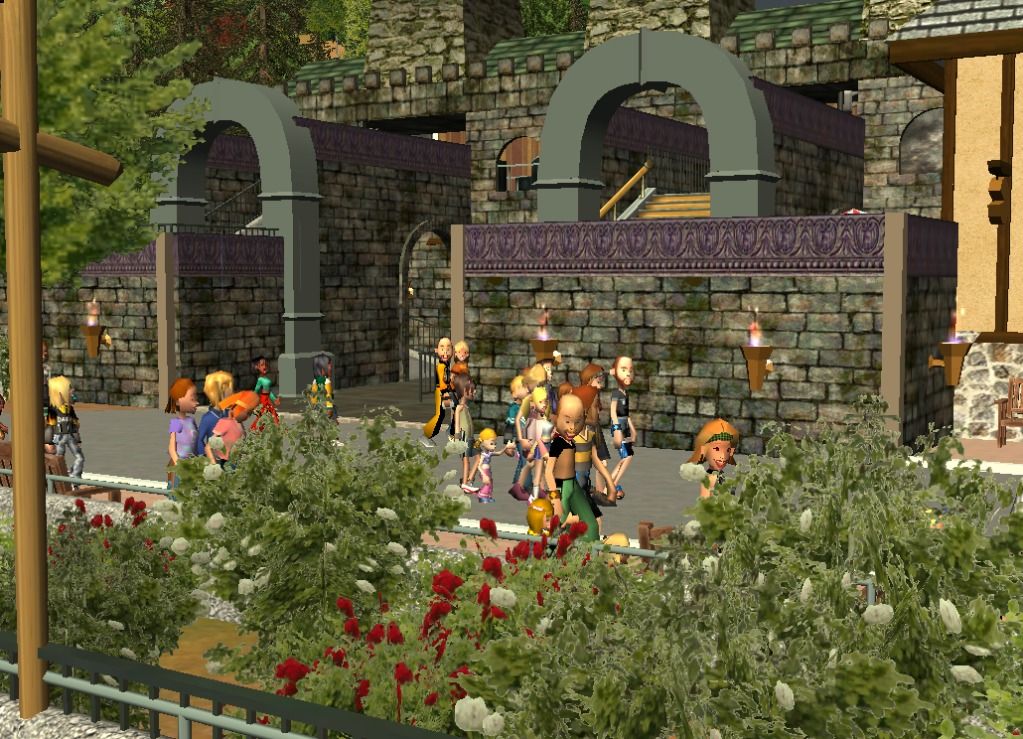 And I snapped this picture of the Dark Castle's new exterior remodeling. New arches, roofs, cornices!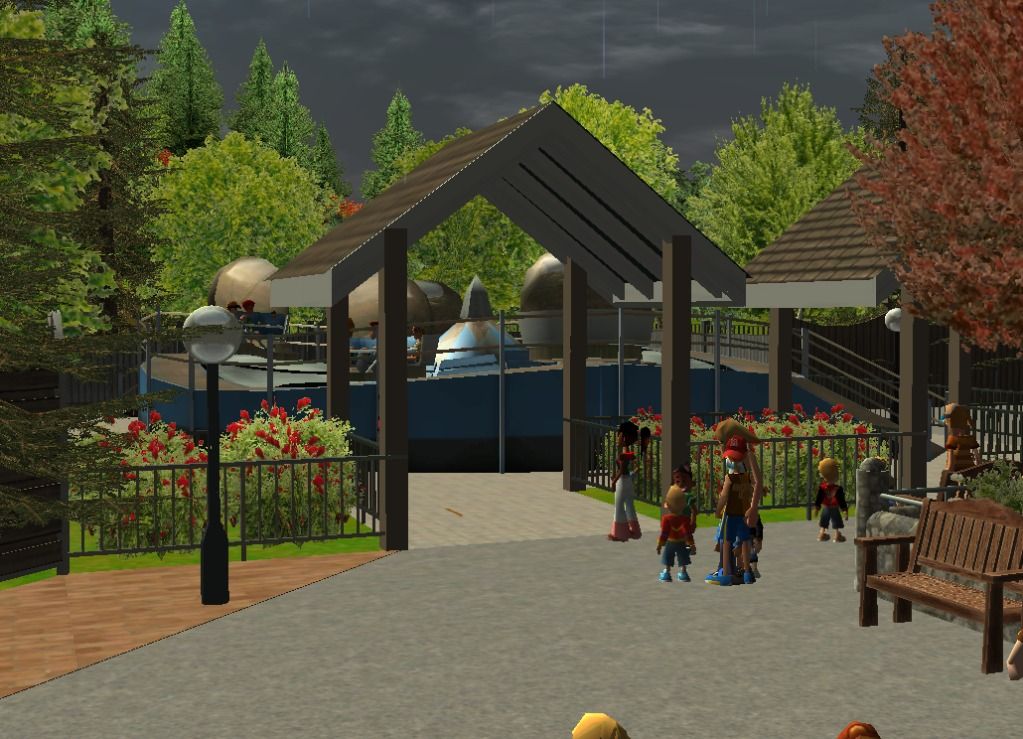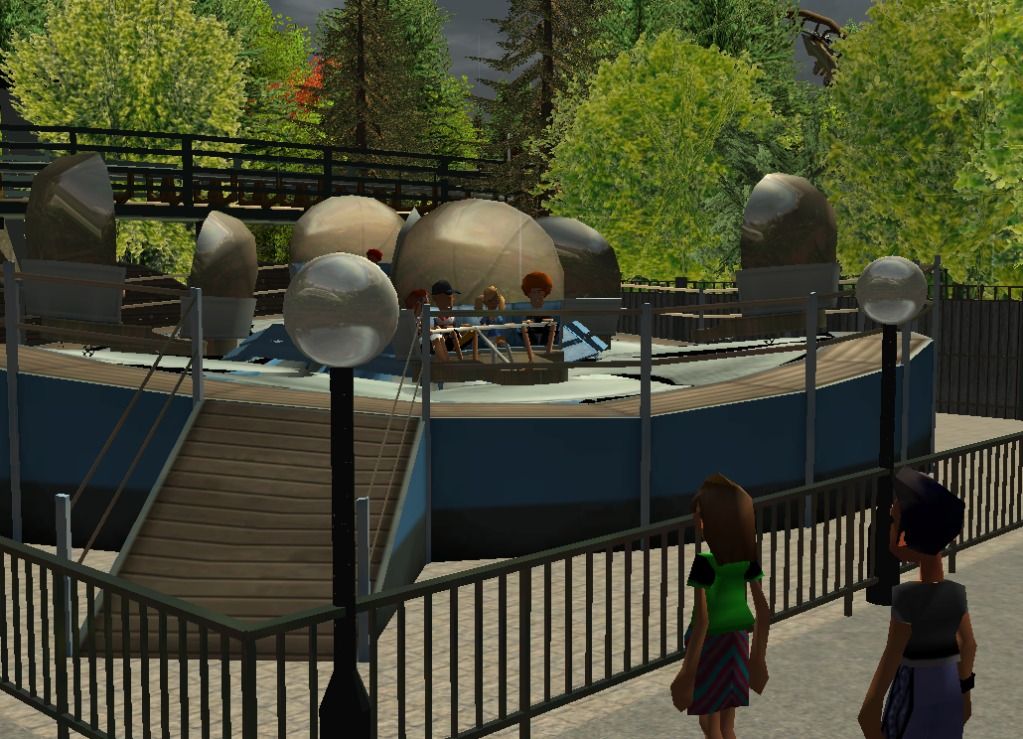 In the Wild Fields Fair, they had a Tilt-a-Whirl! One of my favorites!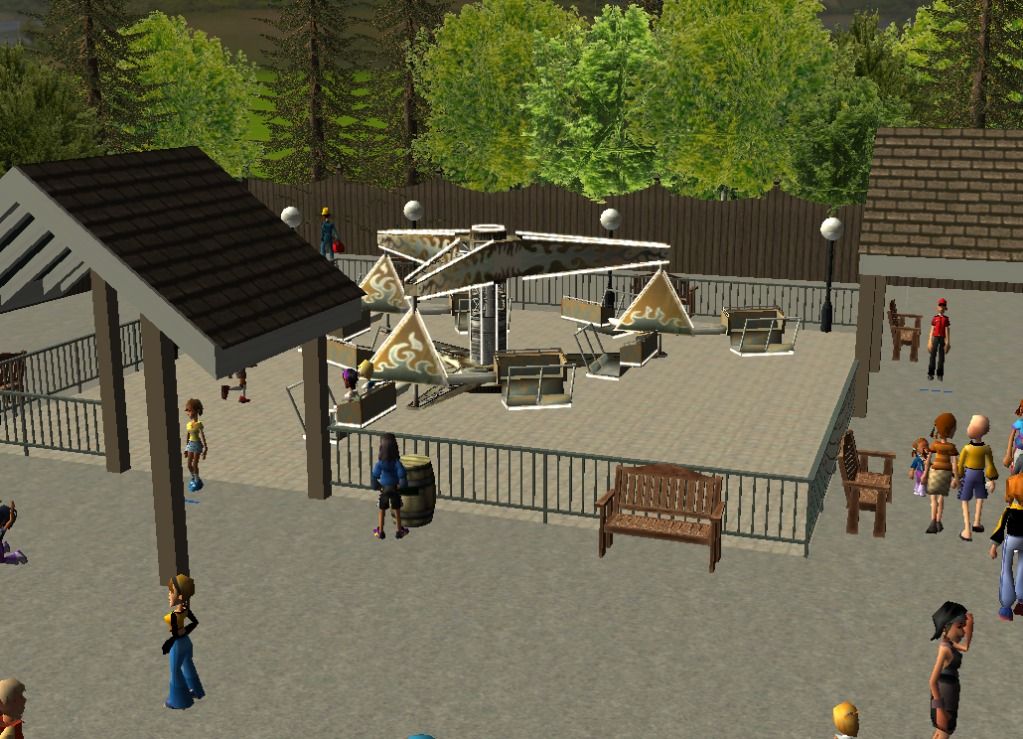 And a scrambler! It's called Timber Twister!
A new eating area. Some of the best chicken is here and it offers a great view of the Chairswing and the mountain behind it!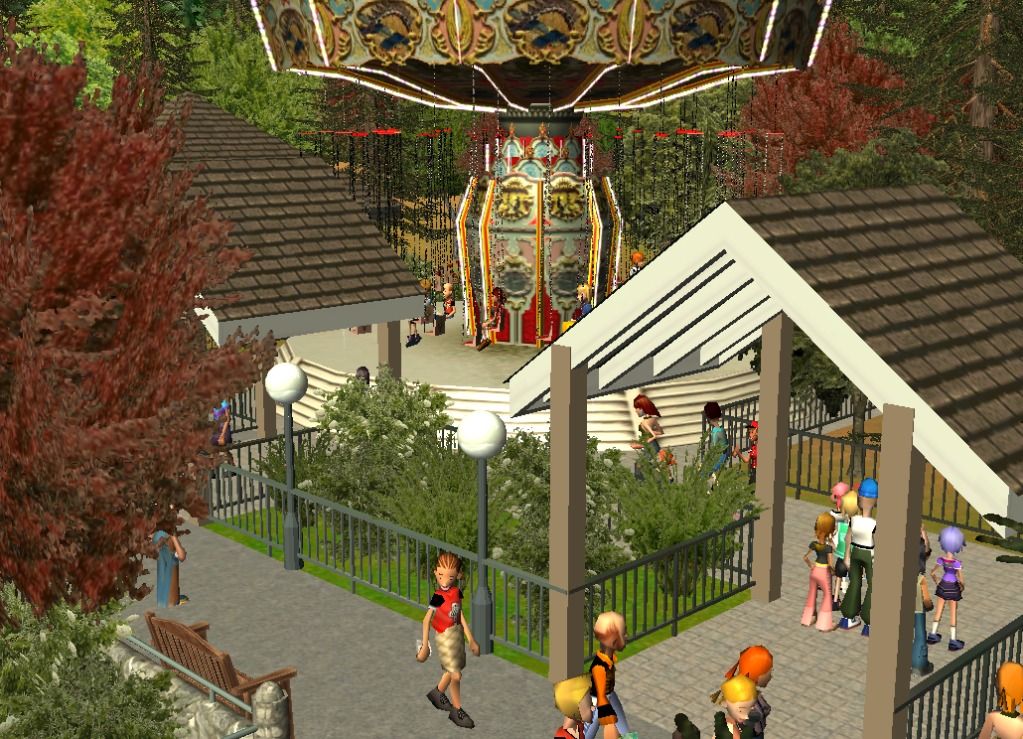 And the Chairswing! You skim the tops of the trees! It is quite beautiful!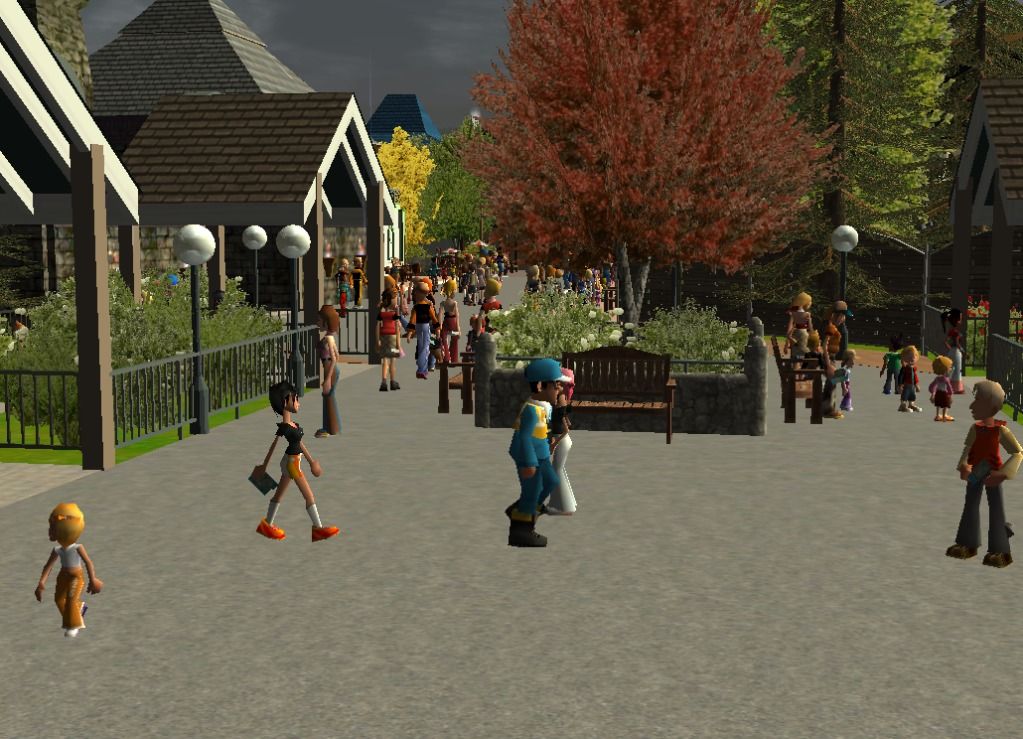 Looking back towards the village.