Okay so I know there was a team park on here recently, that never seemed to take off though so I am going to try and make this one work.
Here we have our park:
Here is what I have done to it so far: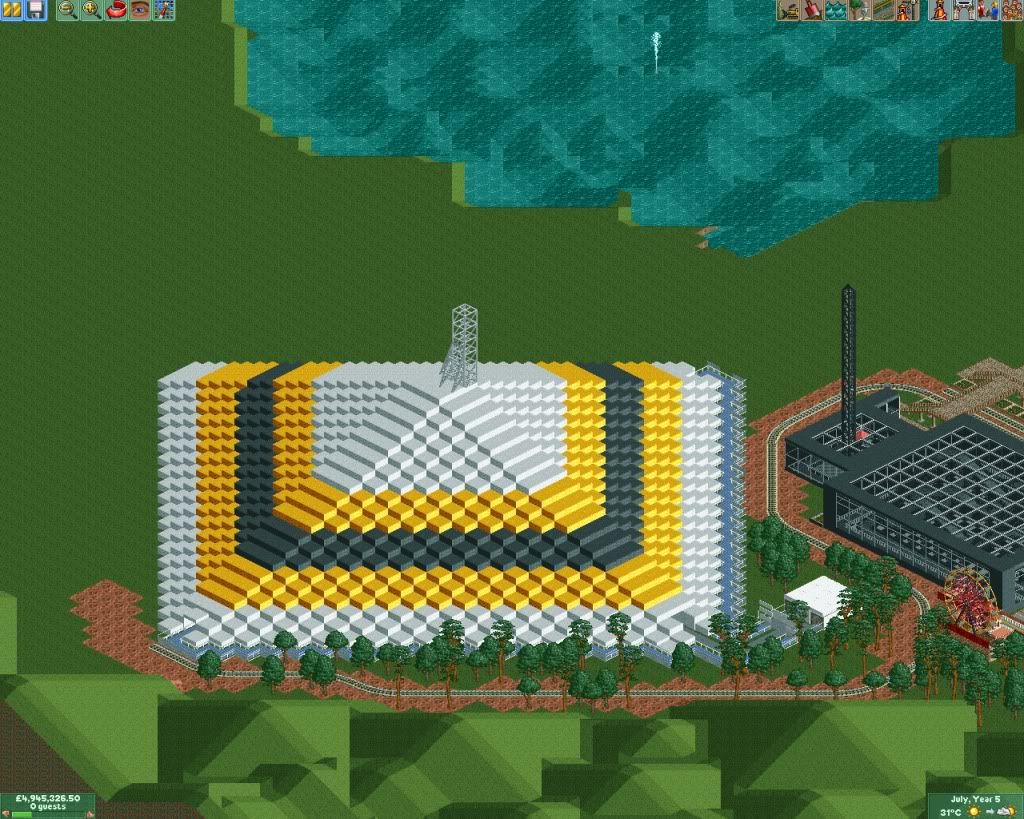 I have hacked the build your own Six Flags scenario and started to build on it, the person who wants to build in it next has to post a comment saying currently building and what section you are building in (it must be in order). You then have 24 hours to build their section, and then you have to upload the park onto the exchange with your completed section and edit your comment with pictures of your section and a link to the new file.
The Rules:
-Make sure you do not delete anyone else's section or any part of their section!
-You have 24 hours to complete your section.
-Please put effort into your section, don't just place a ride and say it is done. Add some buildings and trees to make it look nice. If I feel a section has hardly any effort put into it i will delete it as i want this park to look good.
-Try to stick to 1 or 2 rollercoaster's in your section, dont be silly and add 10.
-Try to build within the red lines
-Hacks are allowed as long as it does not affect anyone else's section.
-The Minture Railway must go through your section (except section 8) and must have a station if you are in section 2,4 or 6.
-Remember to have fun!
Here is the download:
http://themeparkreview.com/game_exchange/track.php?id=2655
Good Luck, Jake