Bringing a small update today. I'm still working on the boardwalk and the area around it.
Took a stroll down the boardwalk today, and while it's still incomplete, there are a few buildings that did pop up. Most of which were sideshow games, but there was one in particular that caught my eye.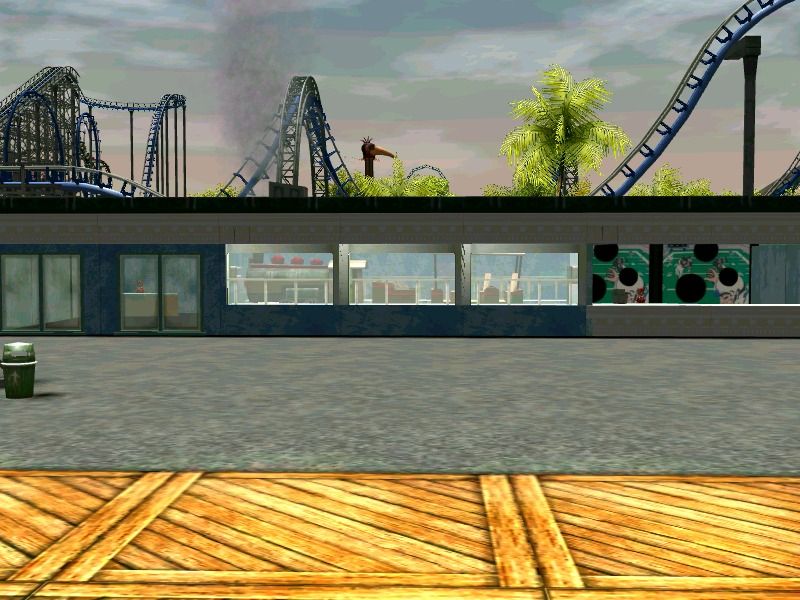 It's got a train in the display case! I wonder if it could be a nod to anybody...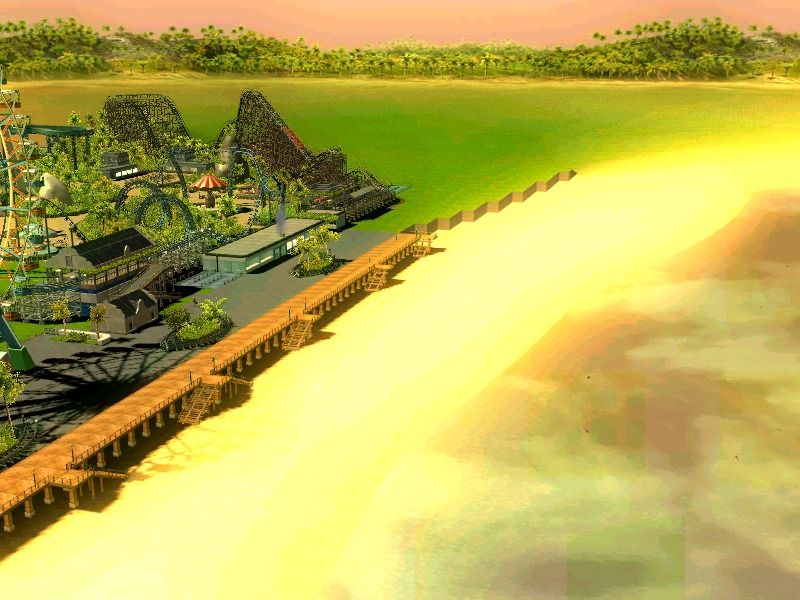 An overview showing some of the stuff that has been done and some of the stuff that still needs to be done. Foliage take FOREVER.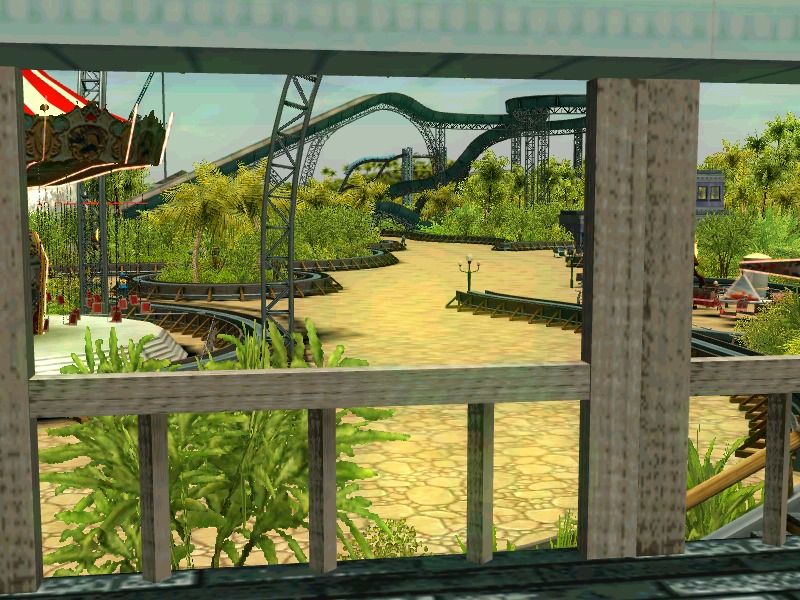 And lastly, a teaser for the water park, Aquaworks. I took this shot from Panther's station.
Join me next time when I take a stroll through a fully finished boardwalk as well as take a closer look at Aquaworks.