Here is our update from the media event at Walt Disney World Epcot Food & Wine Festival! First up, a video! Please watch! You'll get everything you need to know about Food & Wine in two minutes! Volume UP!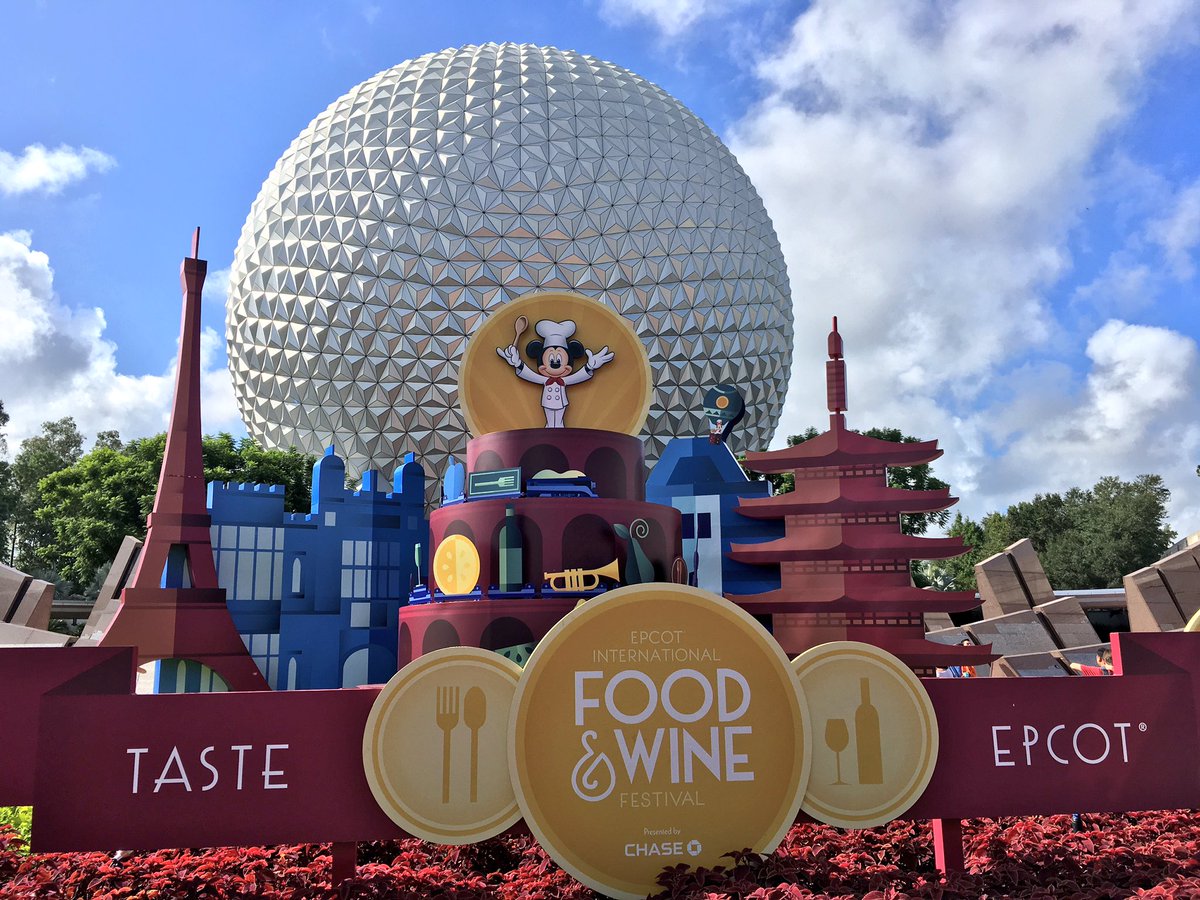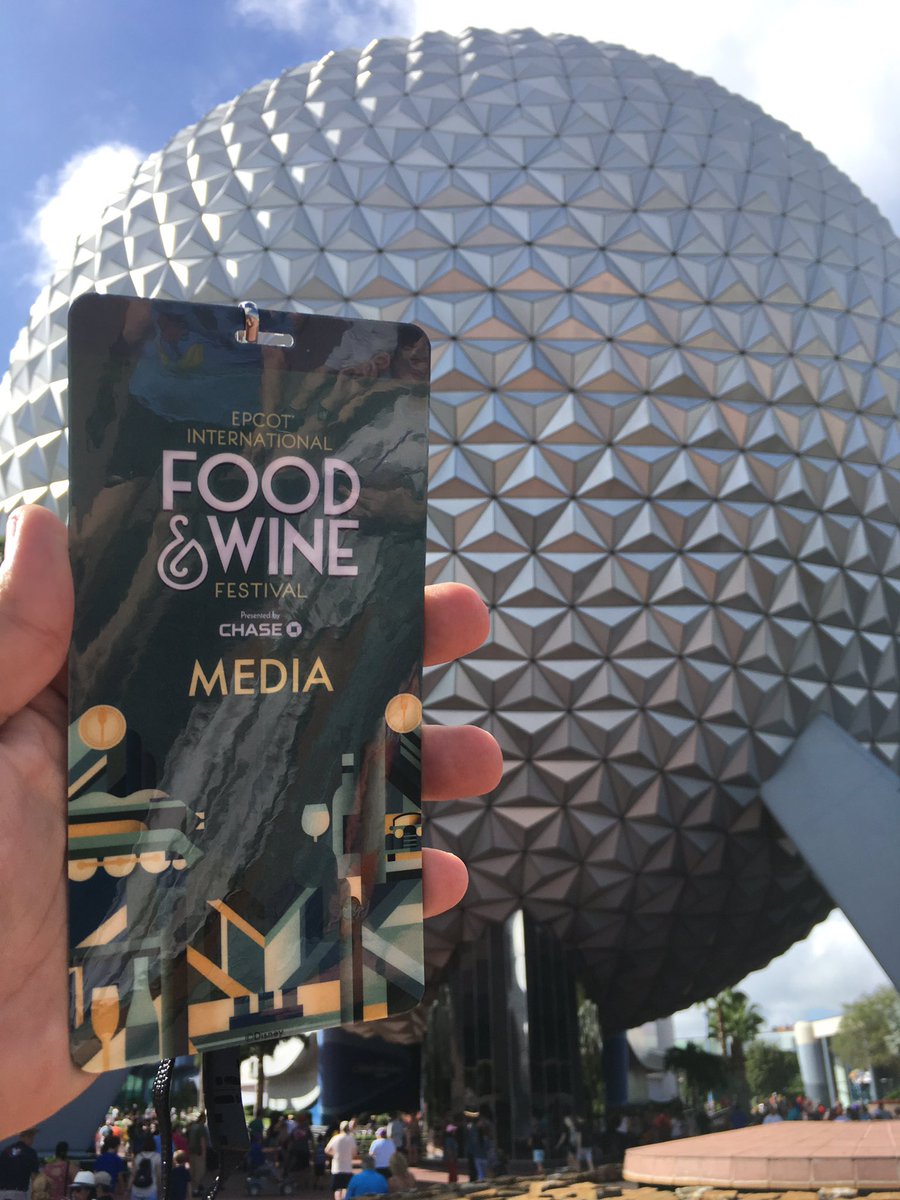 This morning we are at Walt Disney World for the Epcot Food & Wine Festival media event!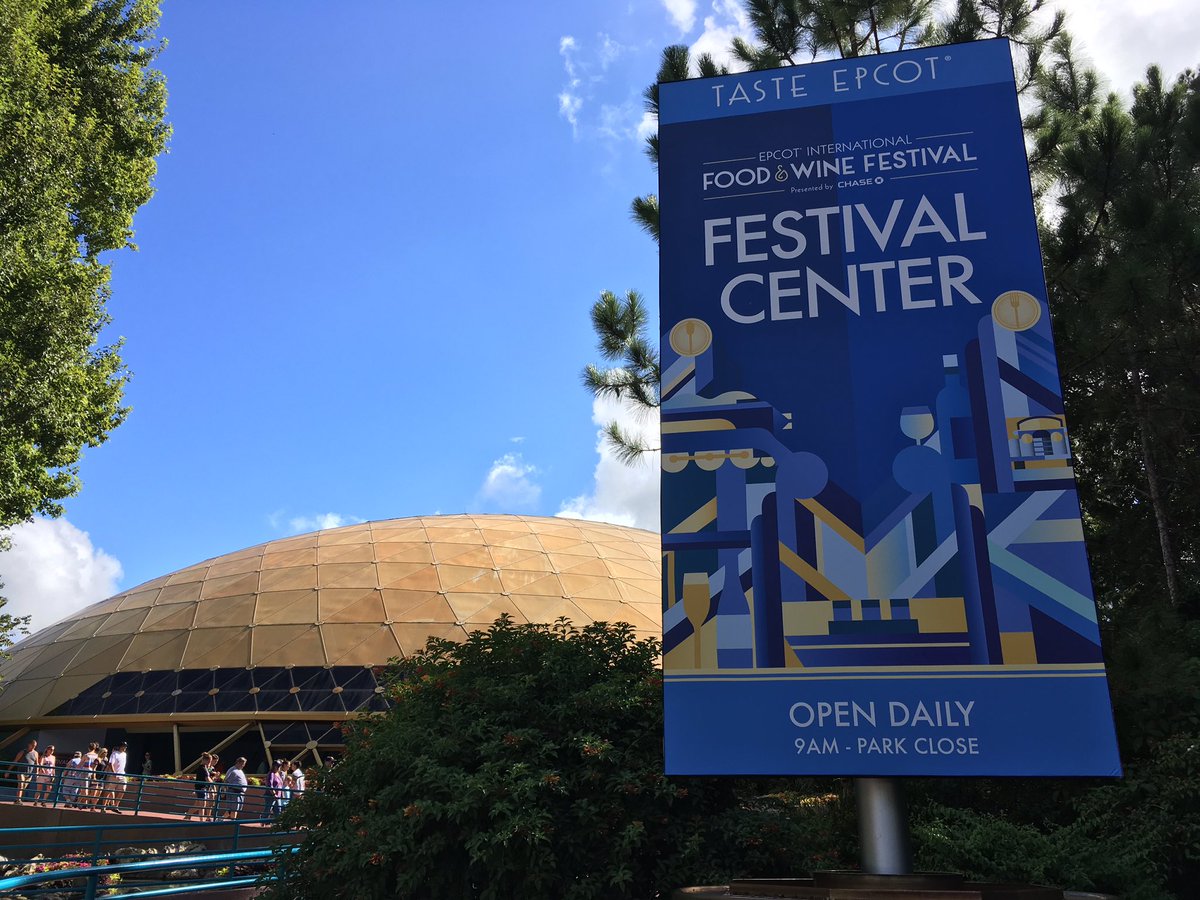 The Festival Center is where you can do all your Epcot Food & Wine Festival shopping!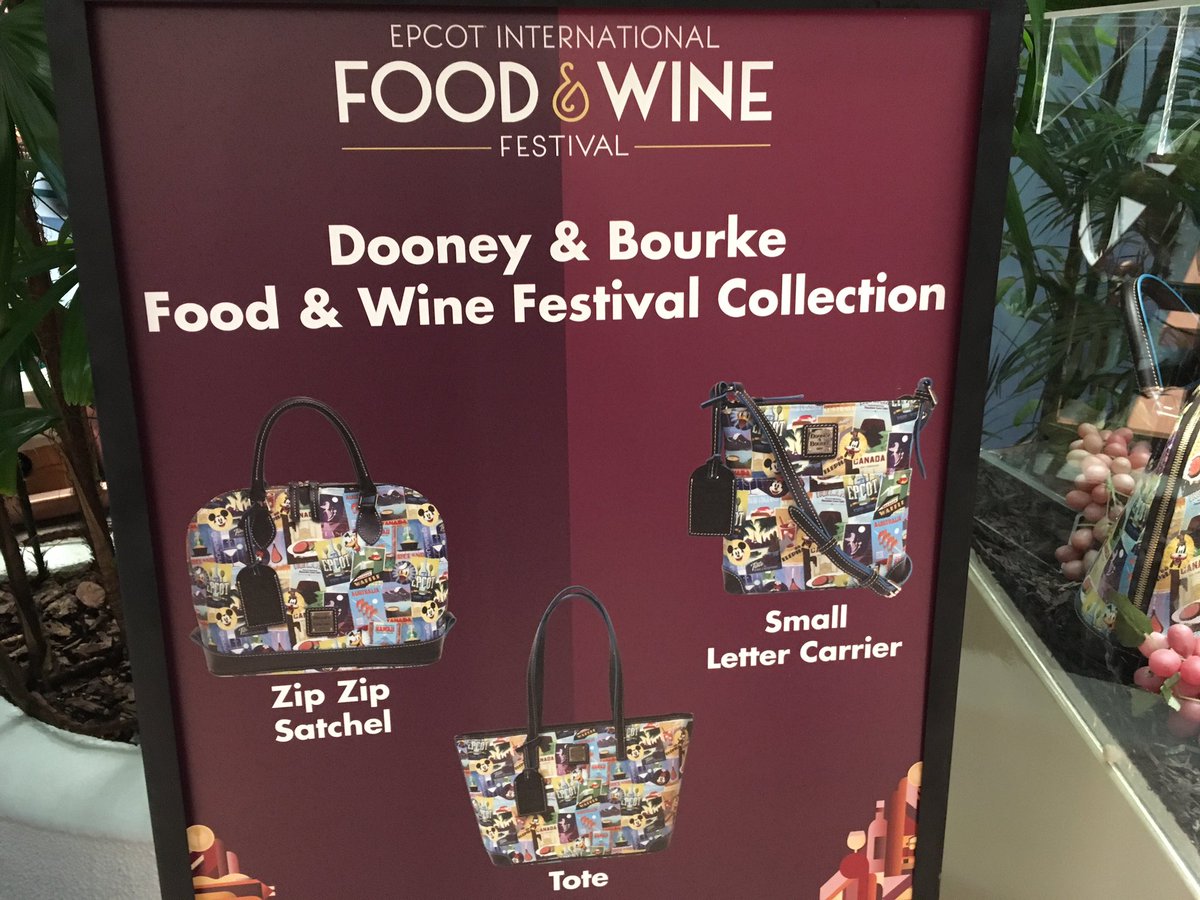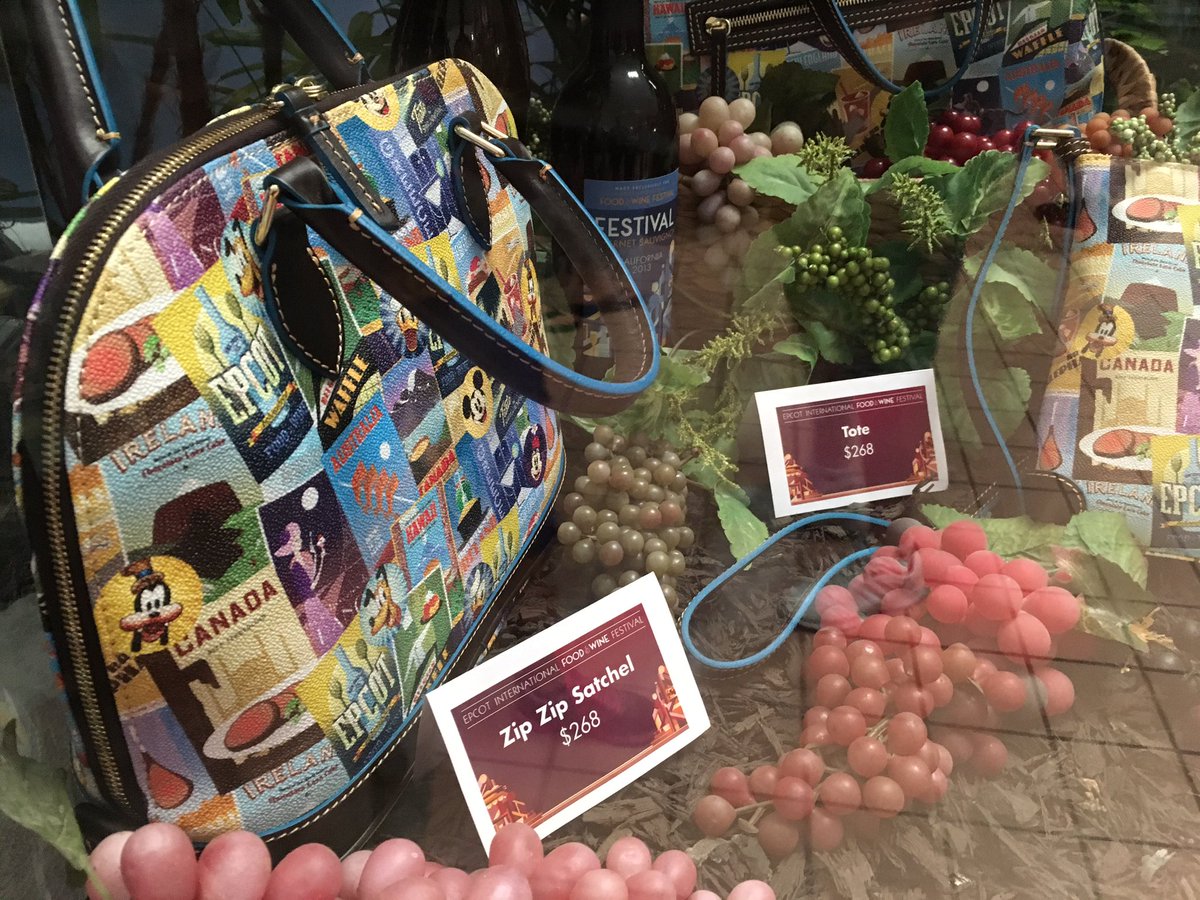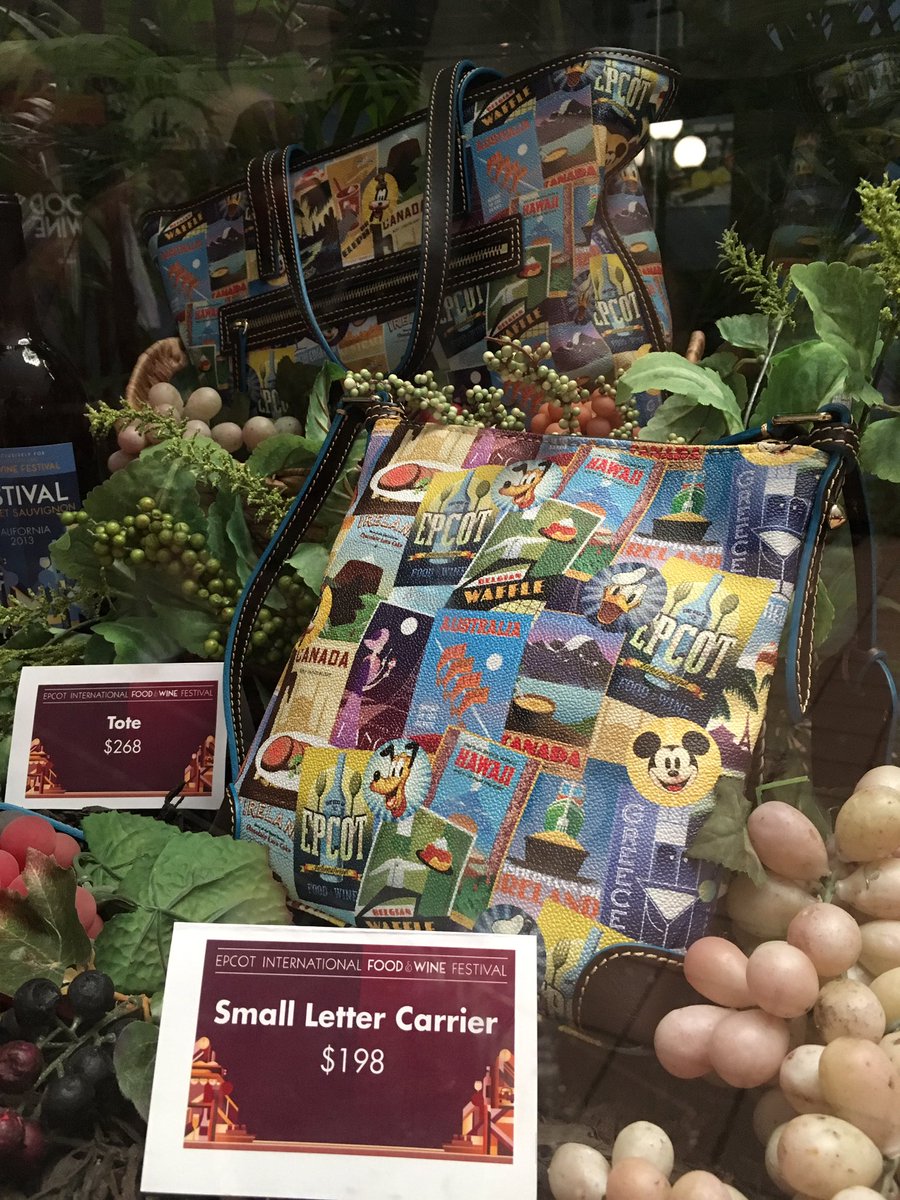 Do we have any Dooney & Bourke fans? There's some exclusive Epcot Food & Wine Festival merch for you!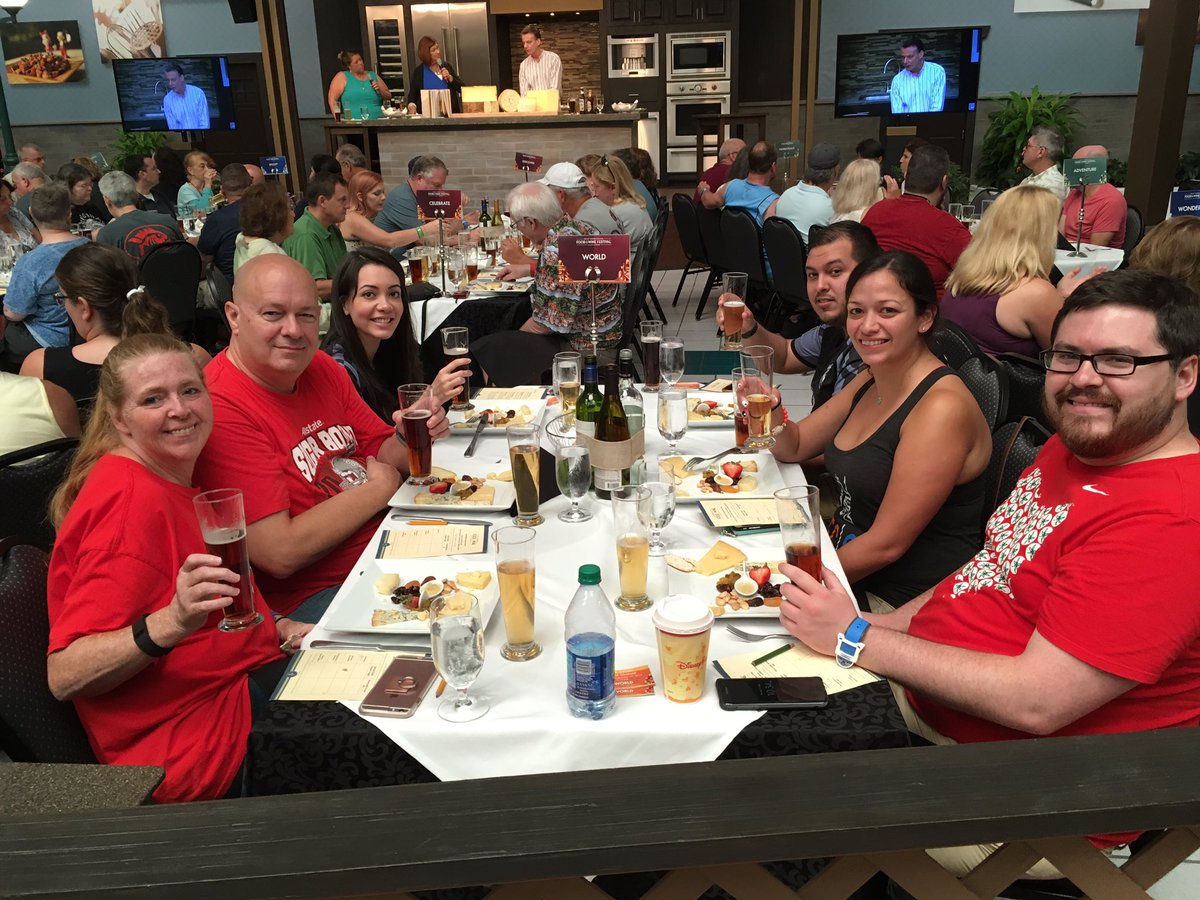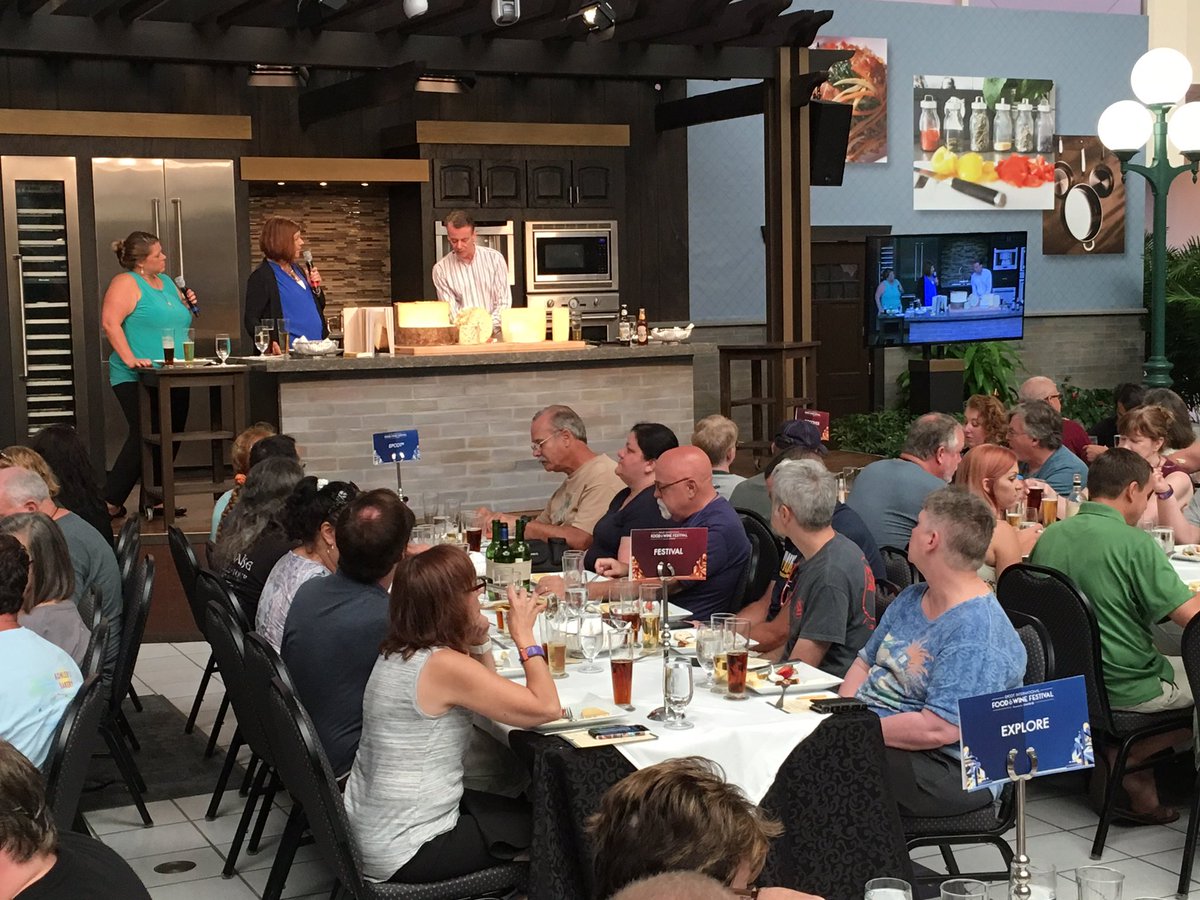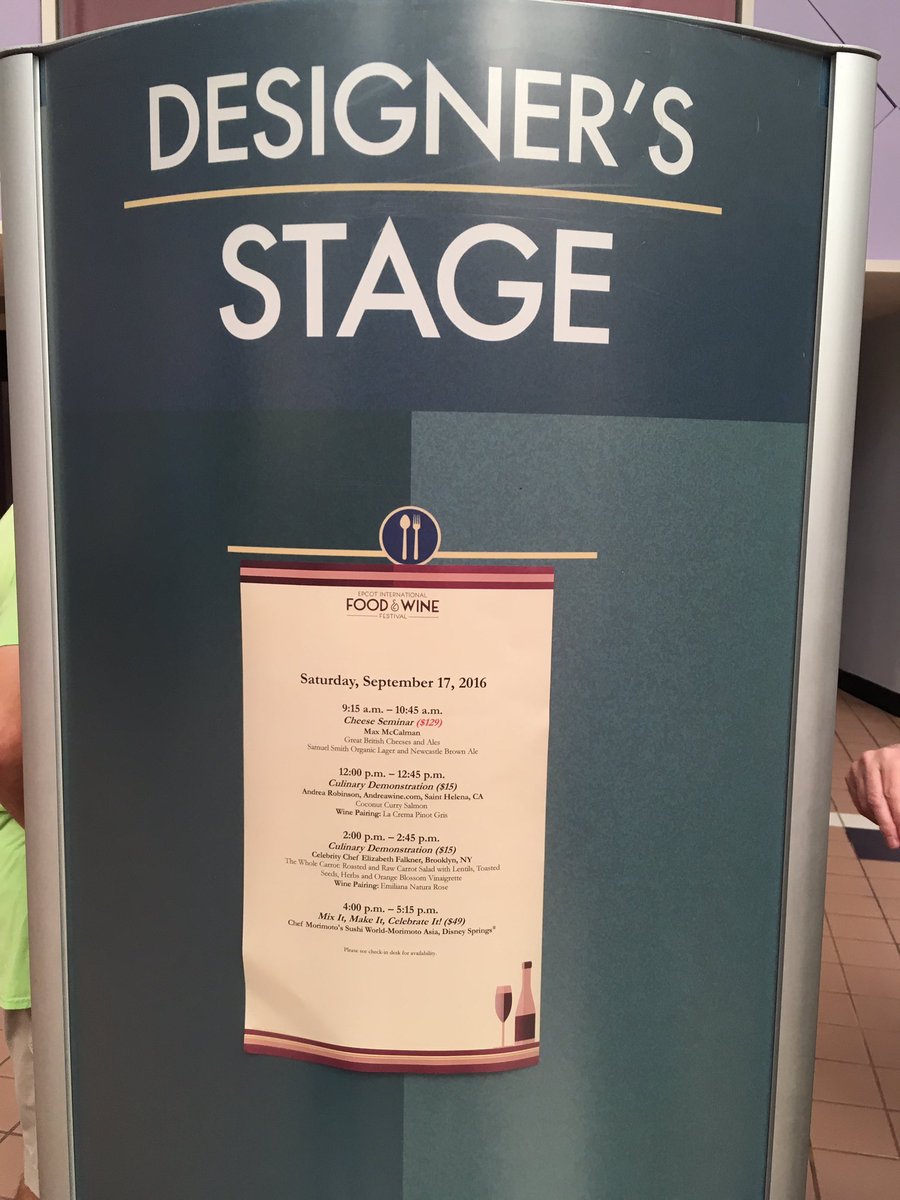 The Festival Center is also the place for food demonstrations & wine tasting seminars!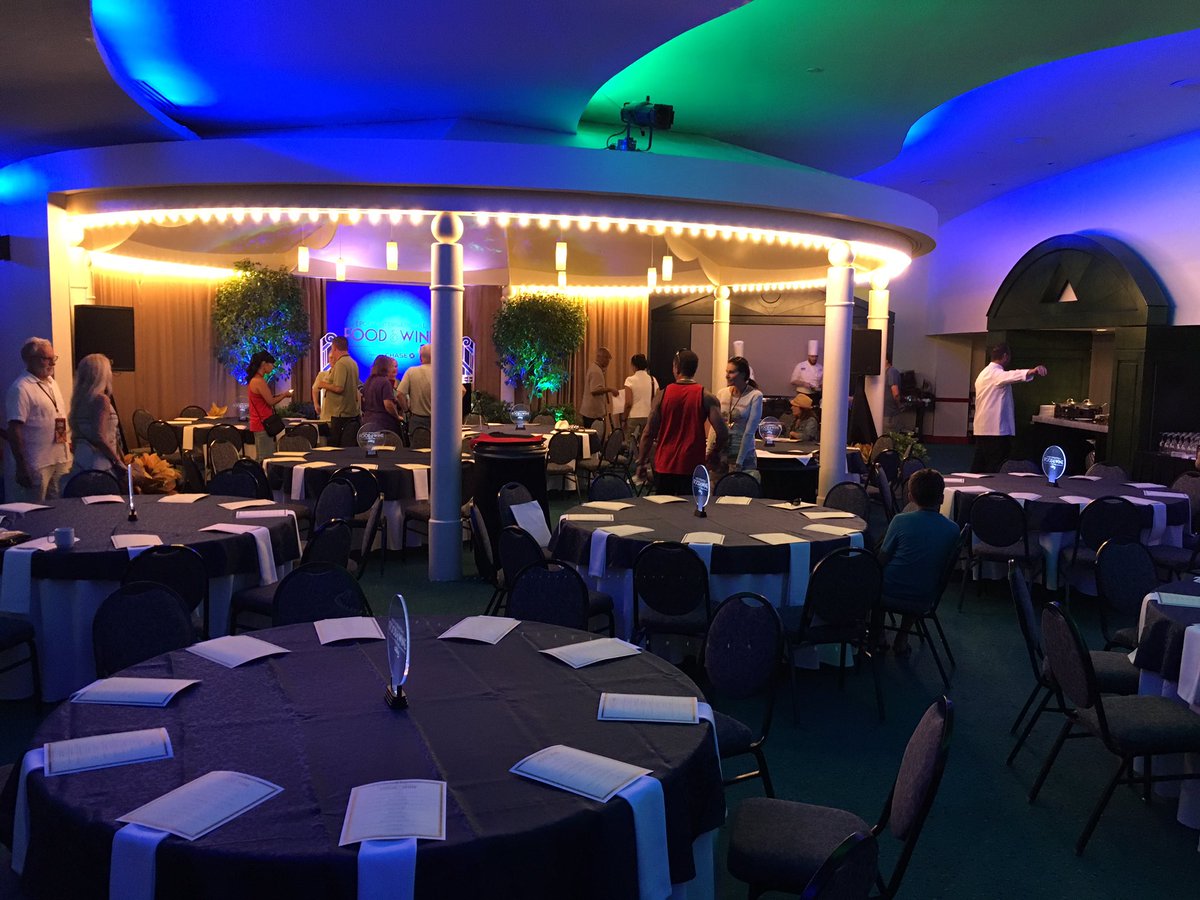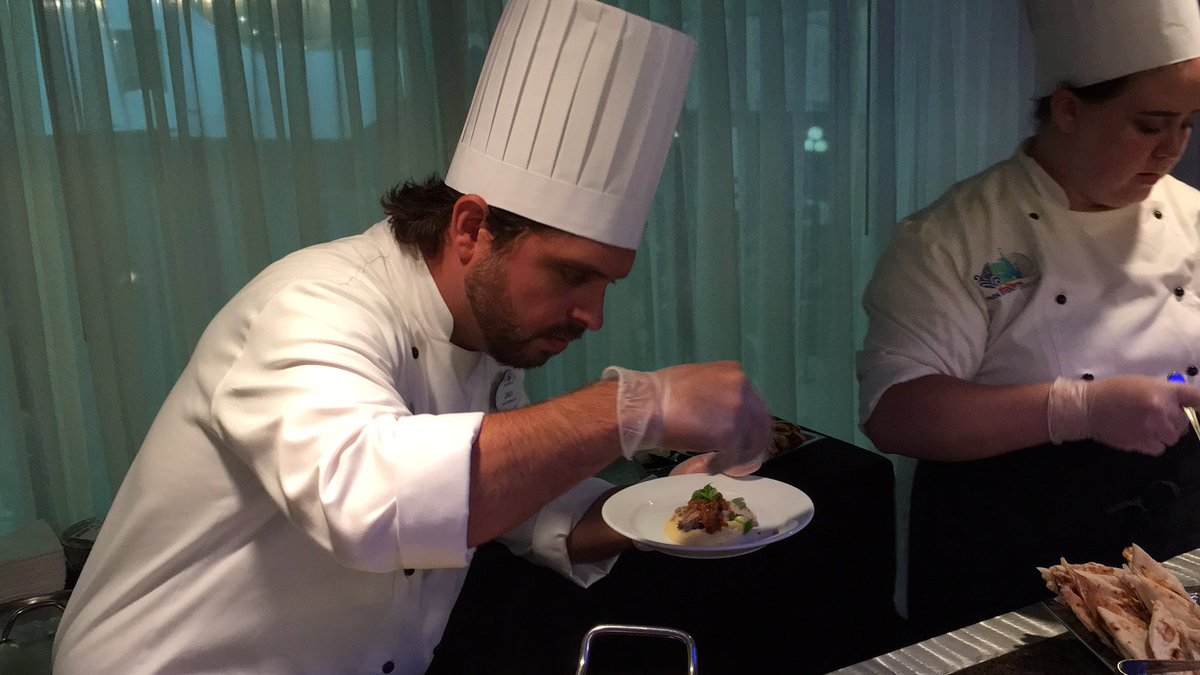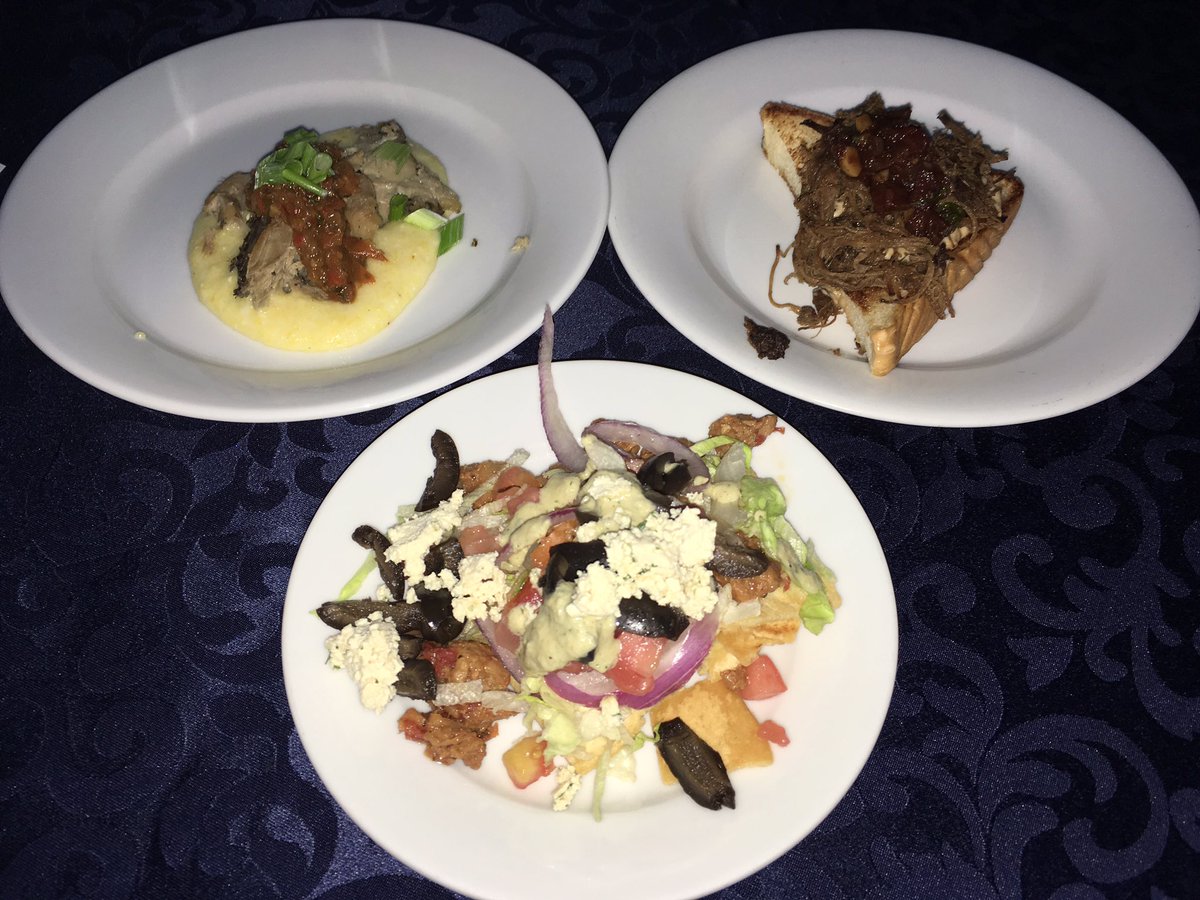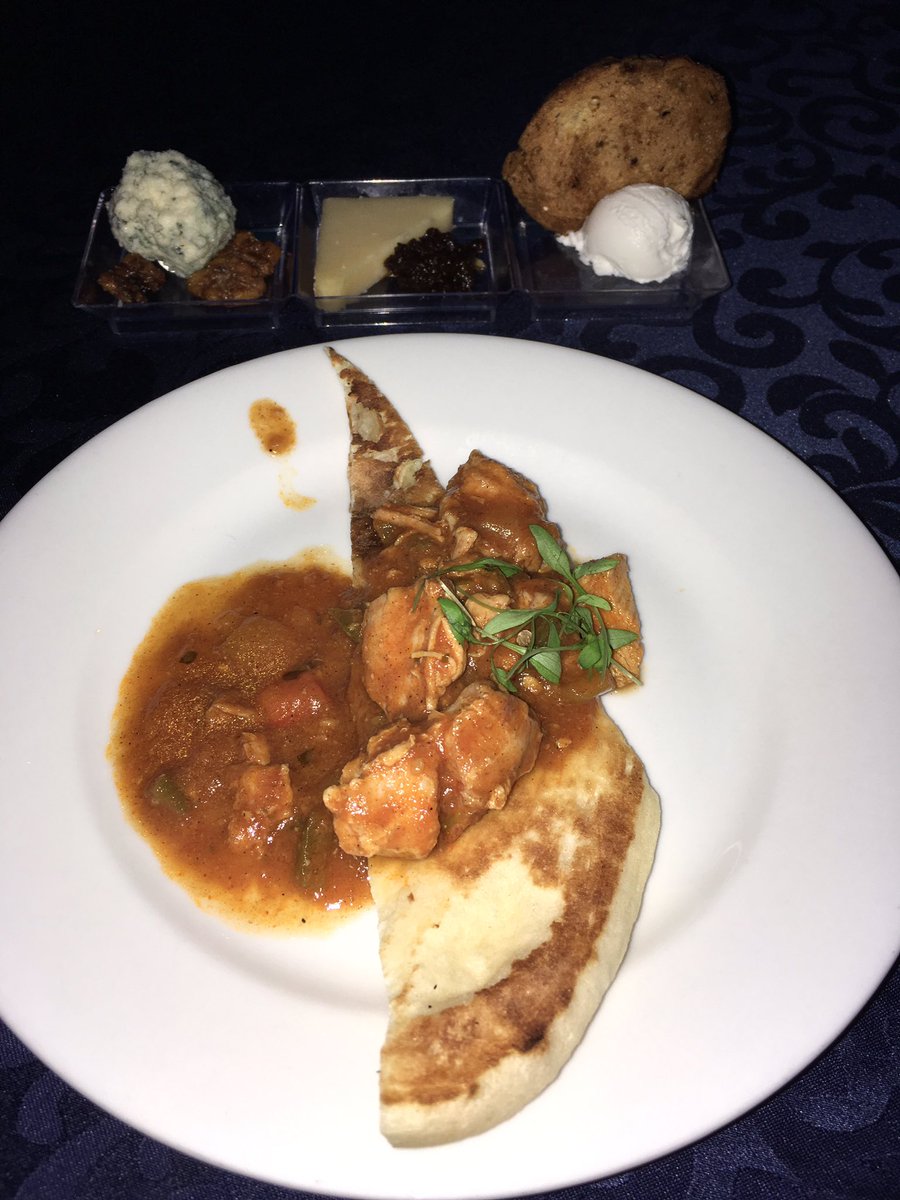 The media event has begun! Lots of food to try!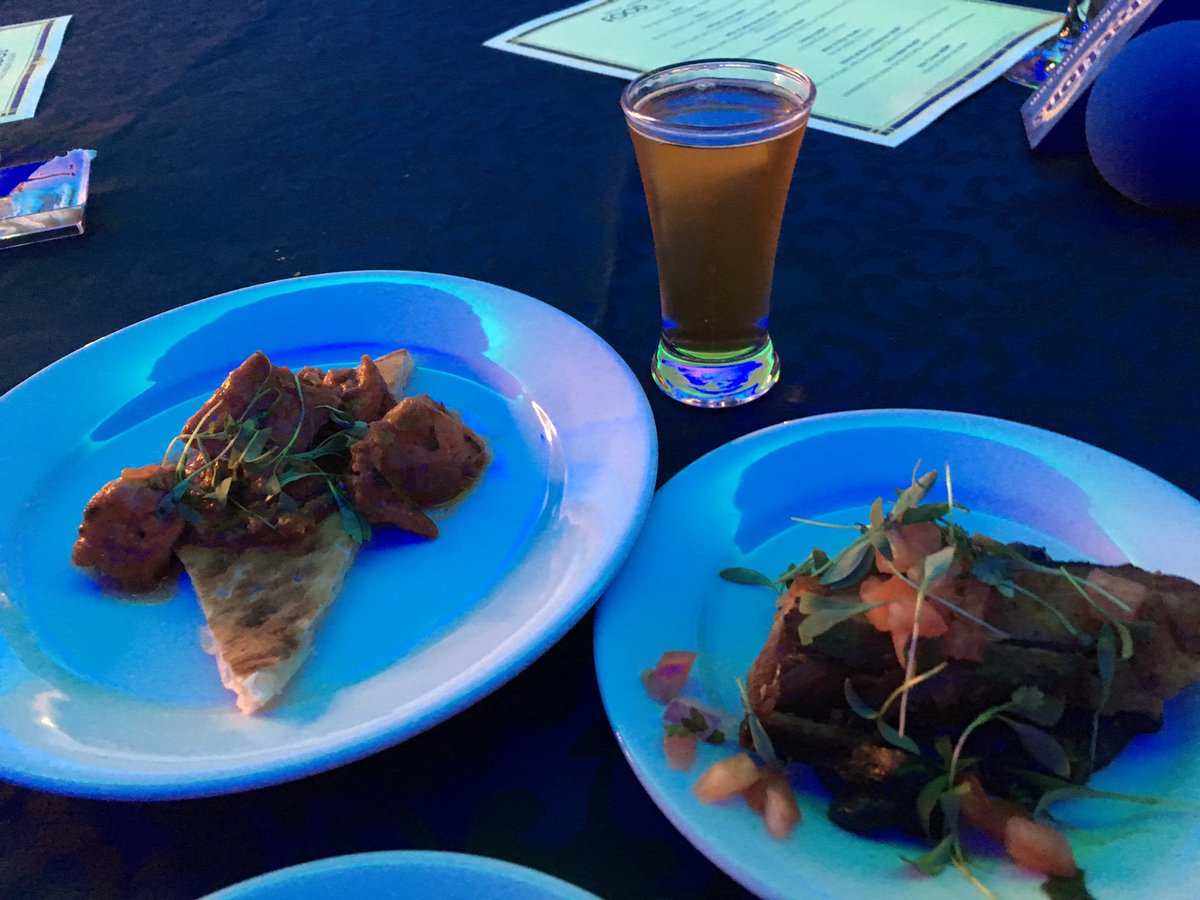 Having some African butter chicken, Brazilian Pork Belly & an IPA! Delicious!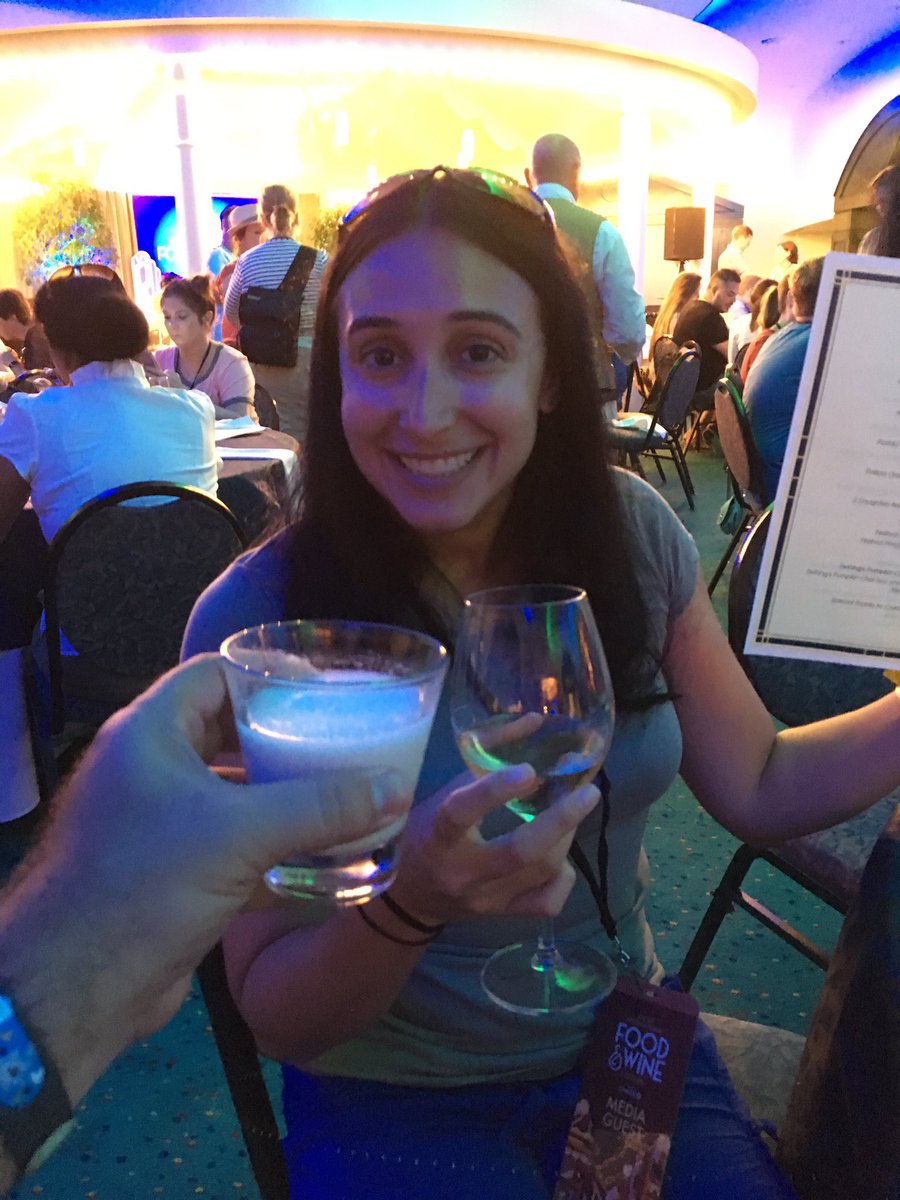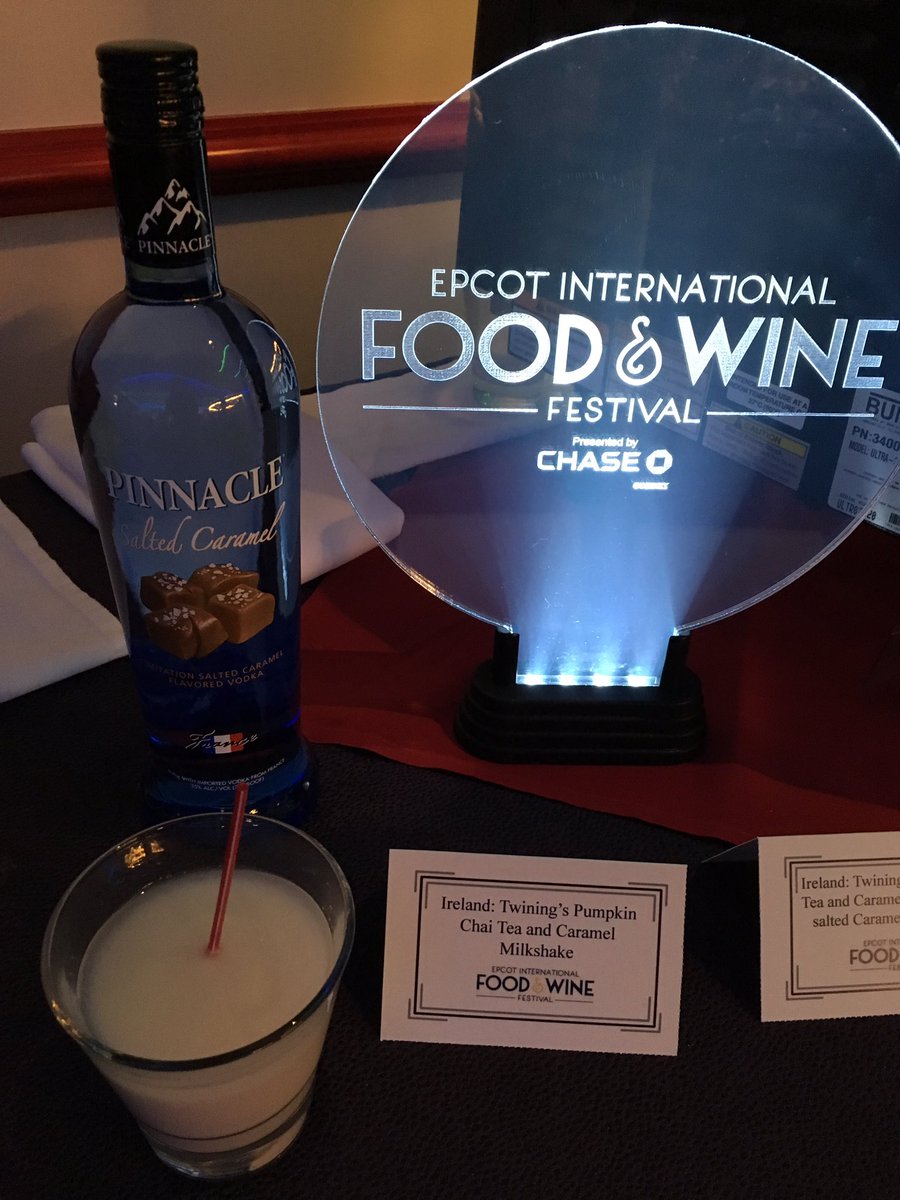 Cheers! Enjoying the Festival Chardonnay & Pumpkin/Caramel Milkshake! Yum!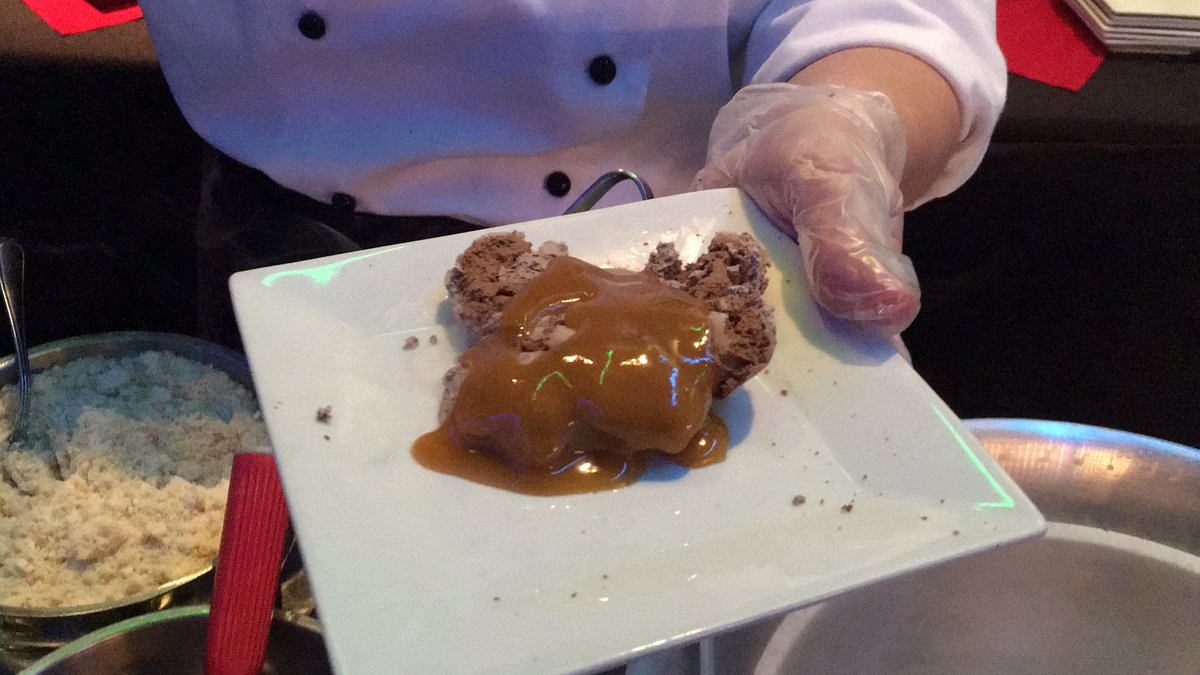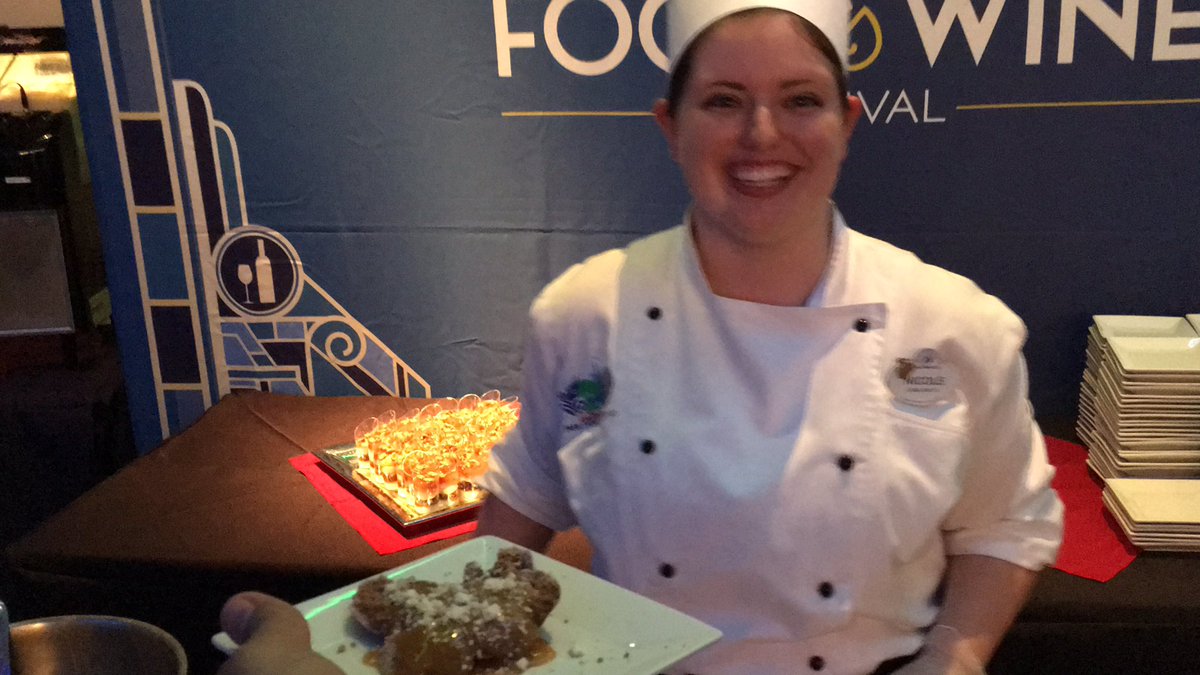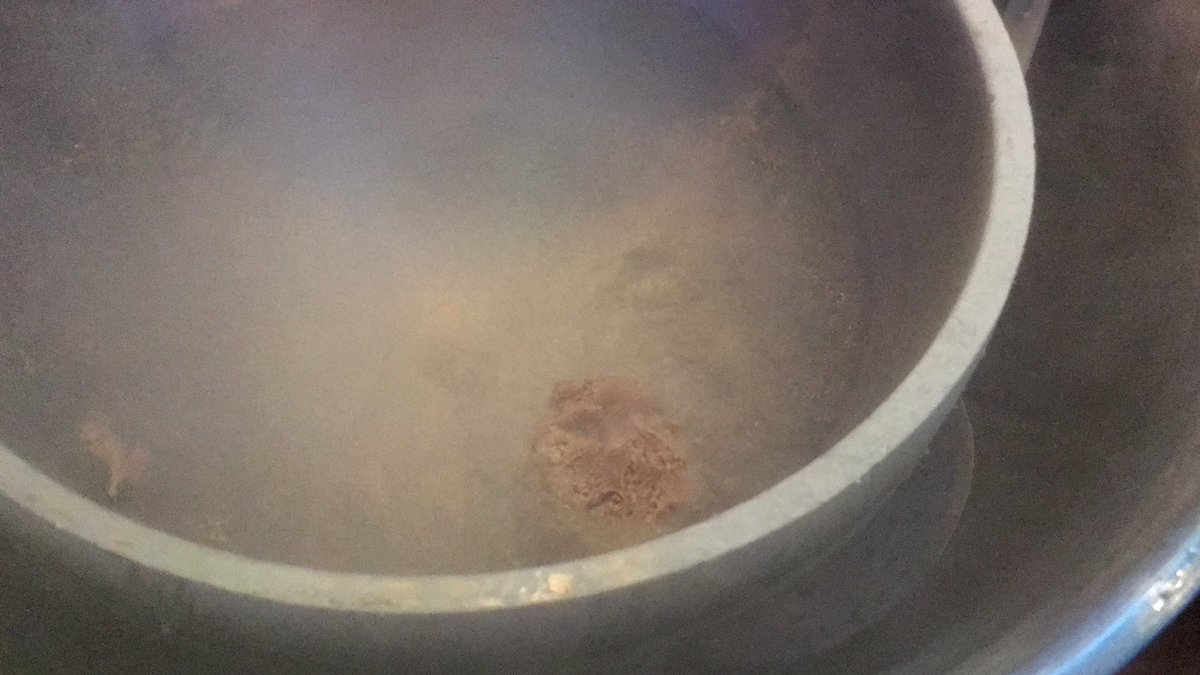 Liquid nitrogen chocolate ice cream w/ warm whisky caramel? Yes please!!!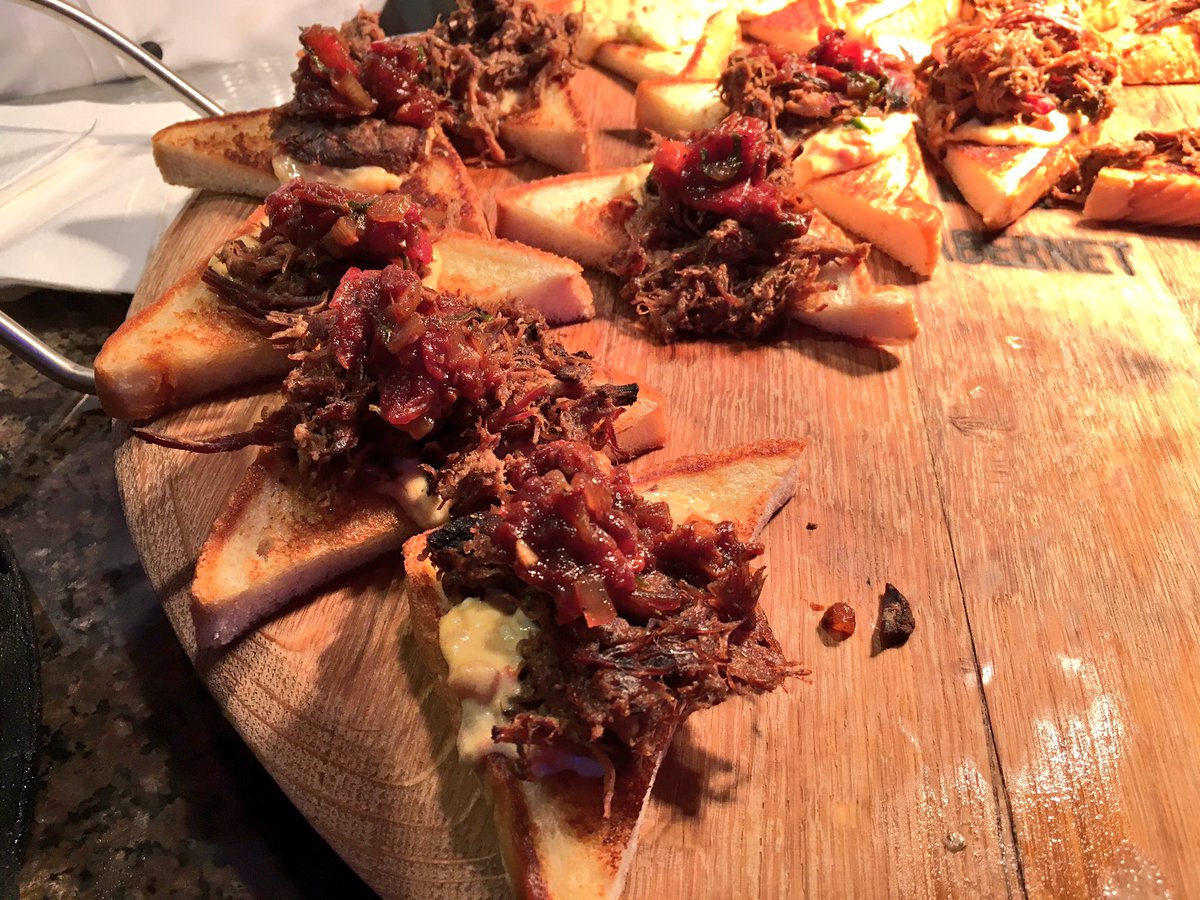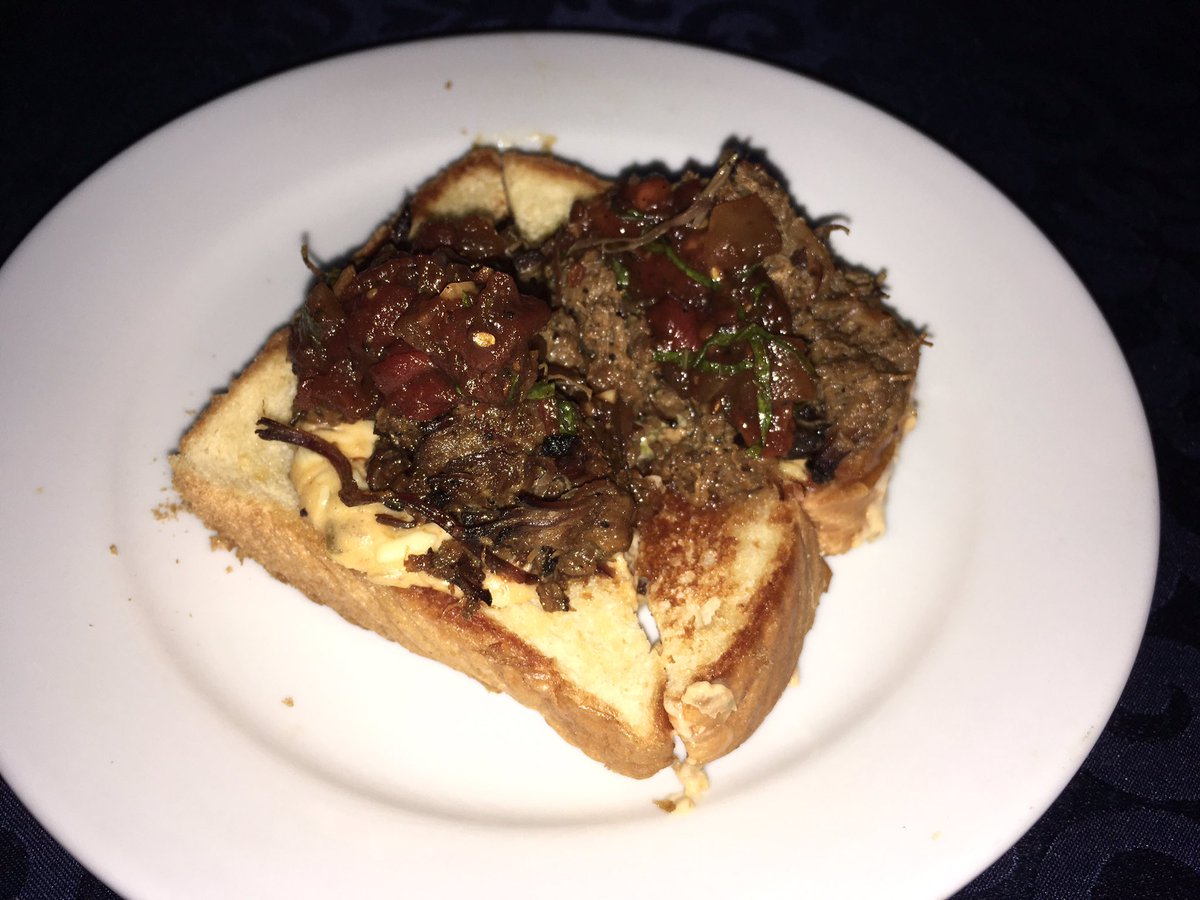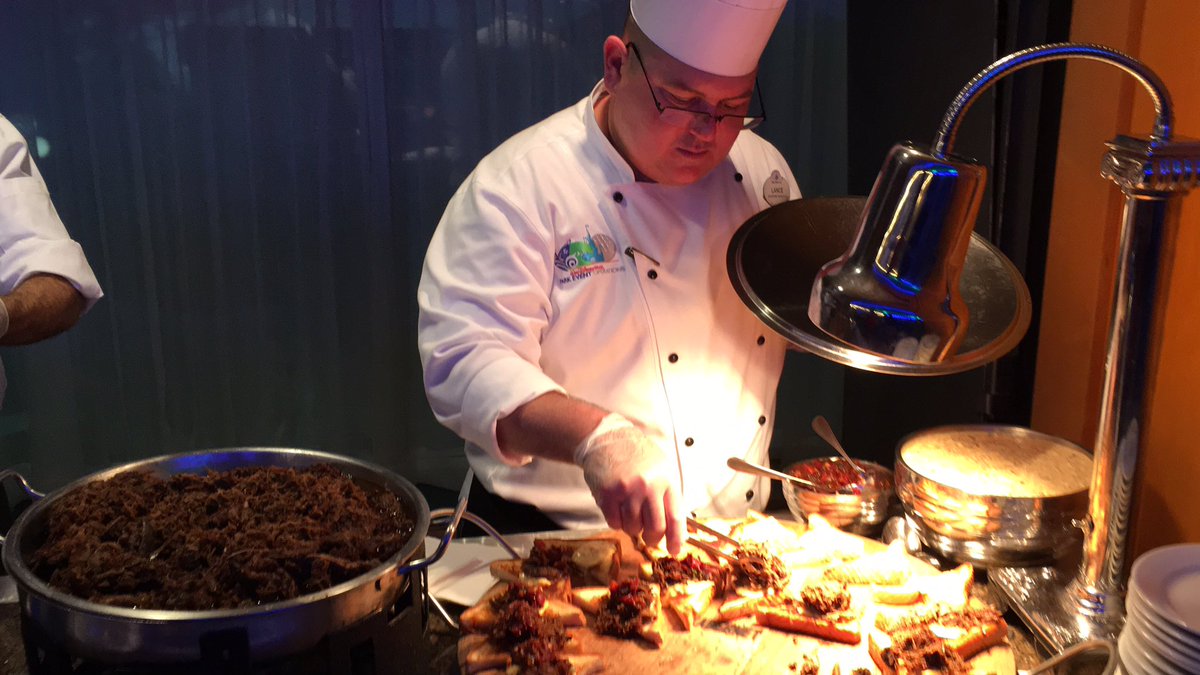 Wow! This new smoked beef brisket from Hops & Barley is FANTASTIC!!!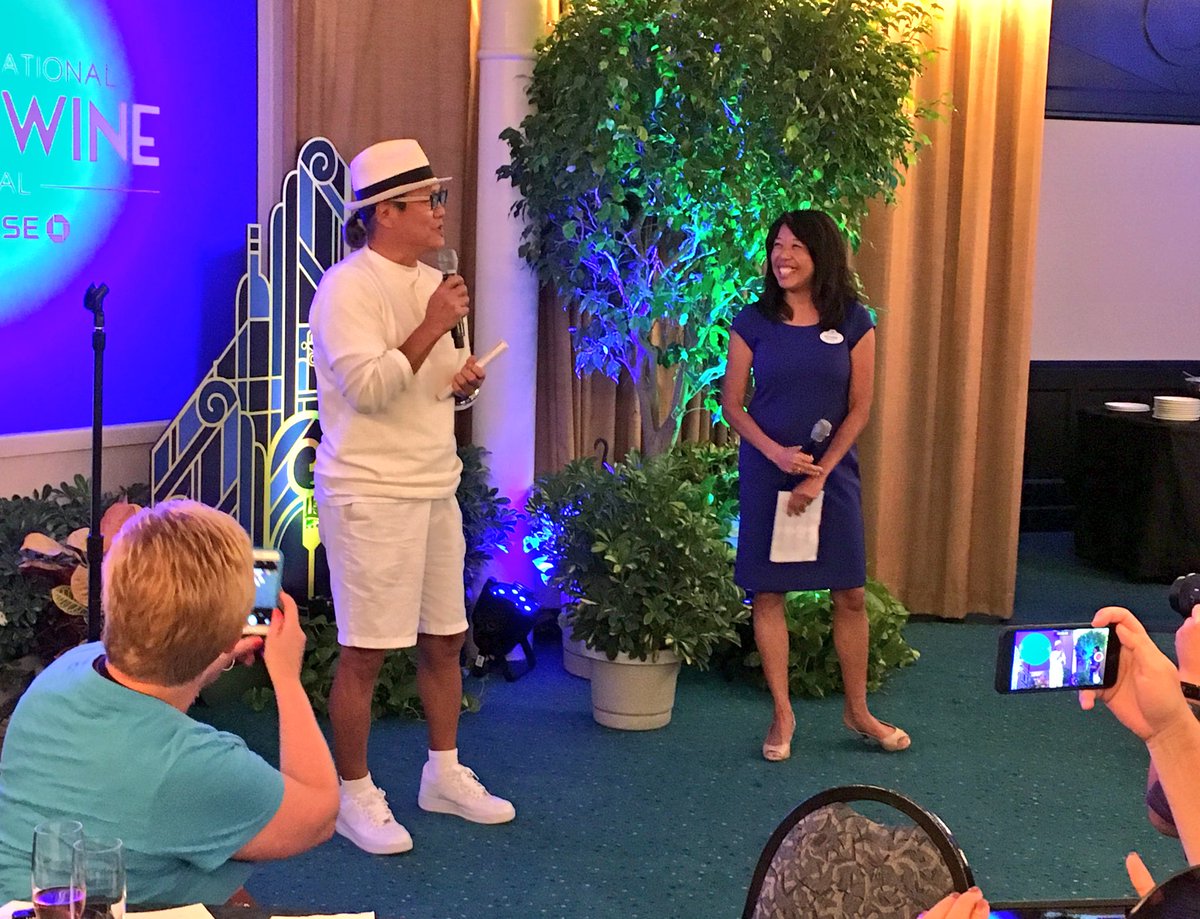 Iron Chef Morimoto from Morimoto Asia at Disney Springs arrived to talk about his sushi class!
Kristen from @OceanSprayInc shows Jack how to harvest cranberries! @WaltDisneyWorld #EpcotFoodFestival @WDWToday pic.twitter.com/UMnKfUdzS5

— Theme Park Review (@ThemeParkReview) September 26, 2015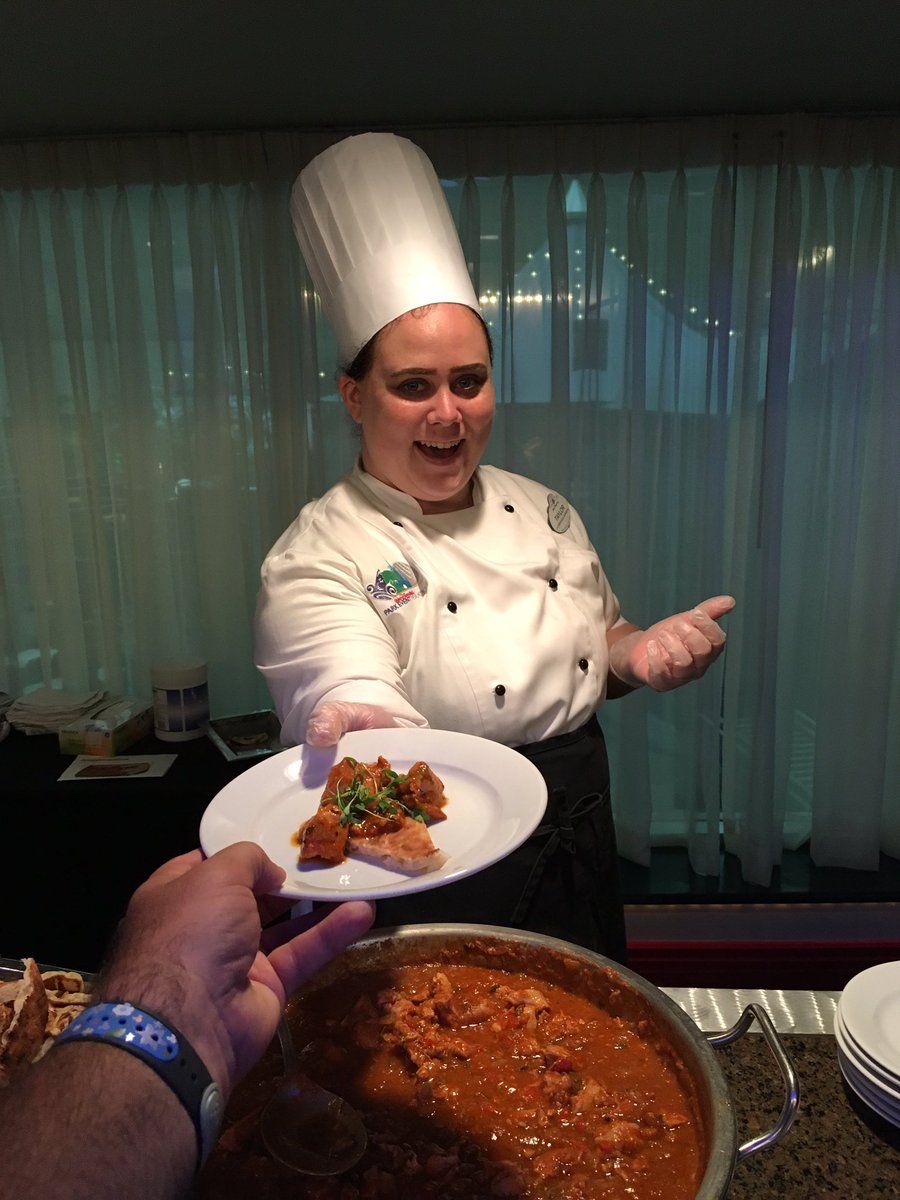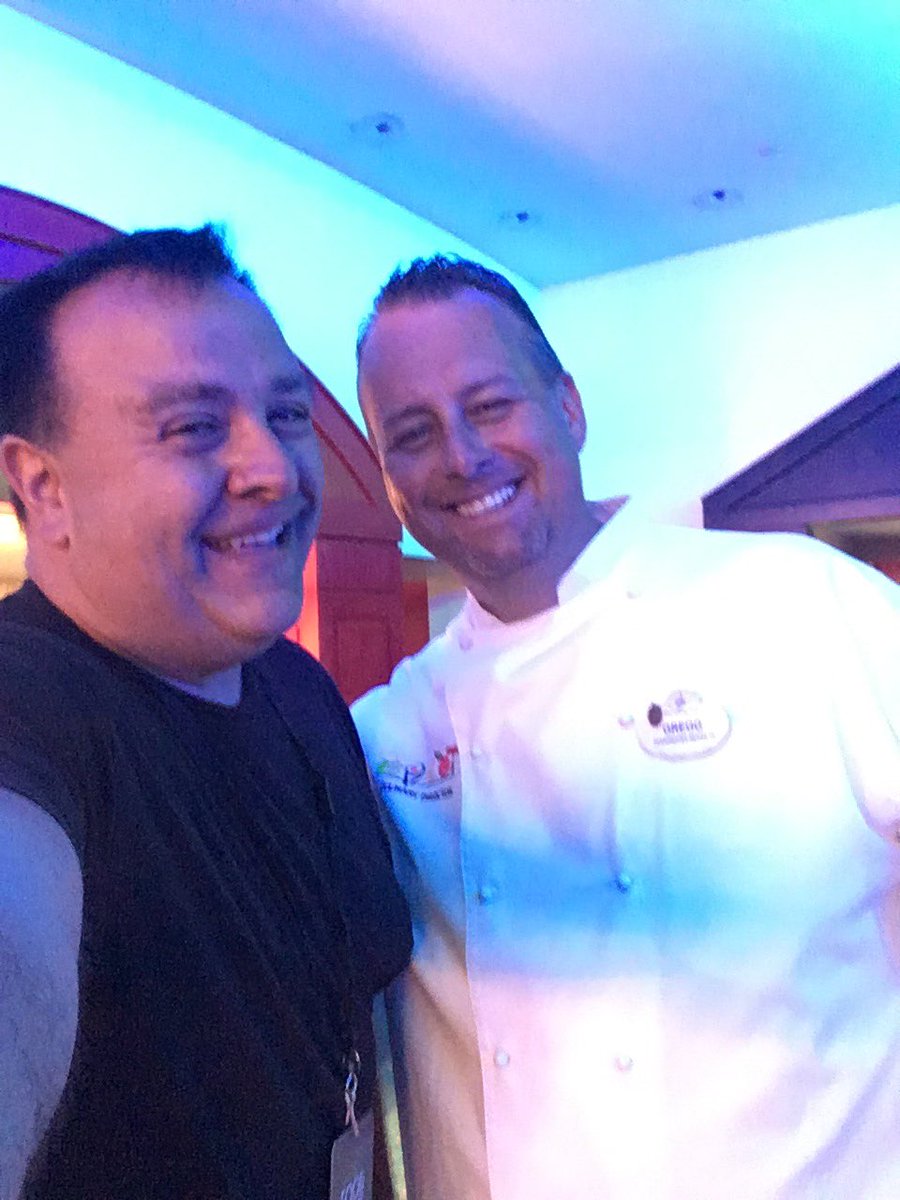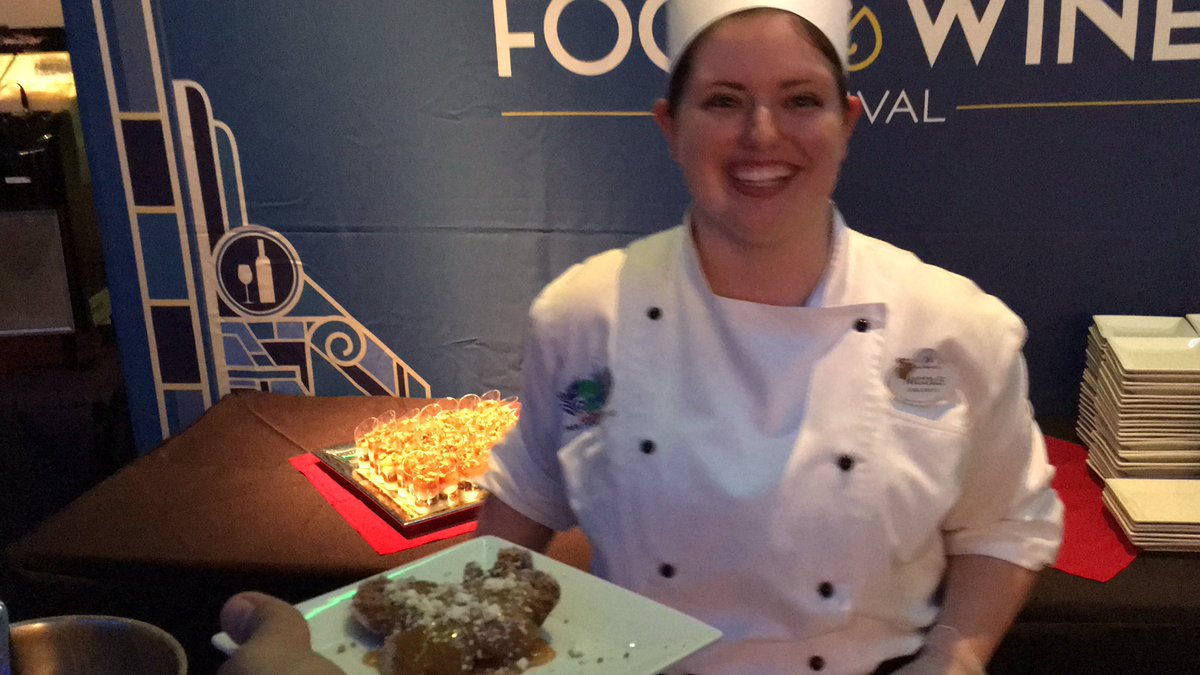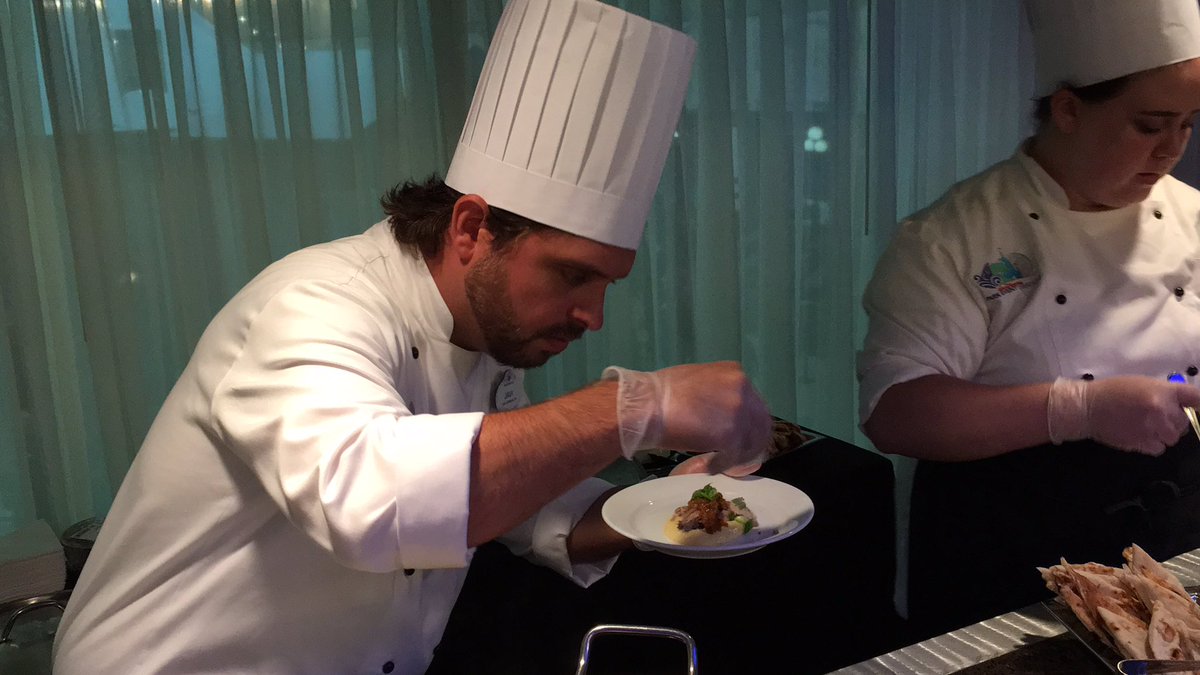 Not only is the food at Epcot Food & Wine Festival wonderful but the staff that put it all together are amazing!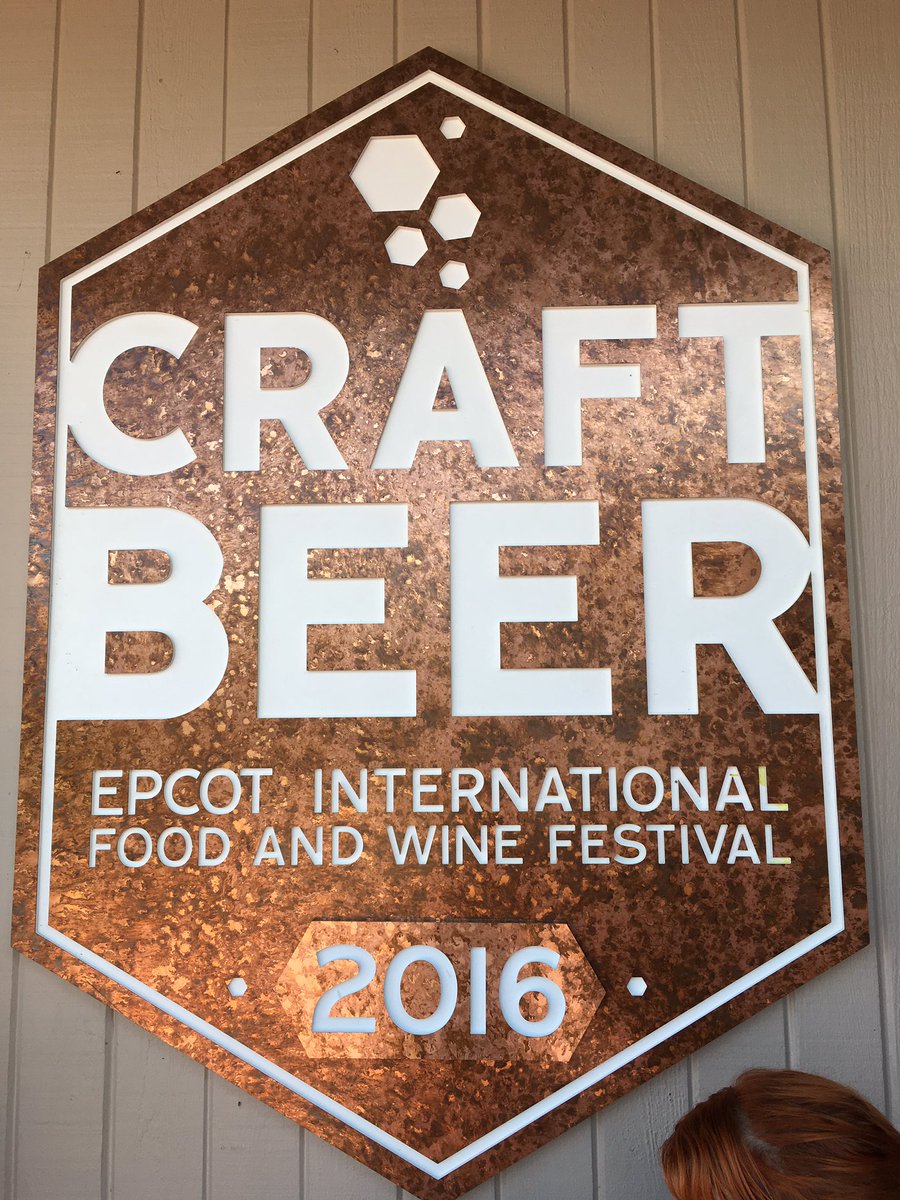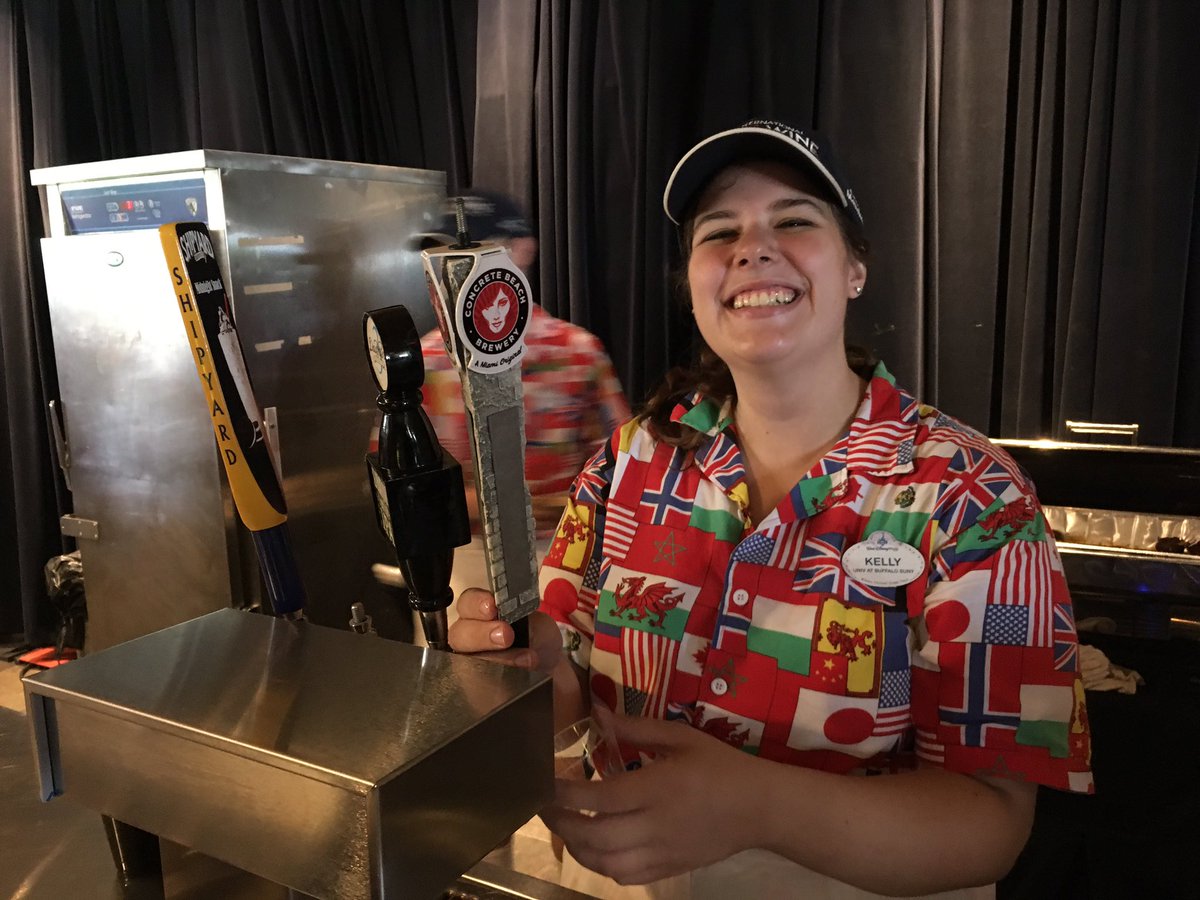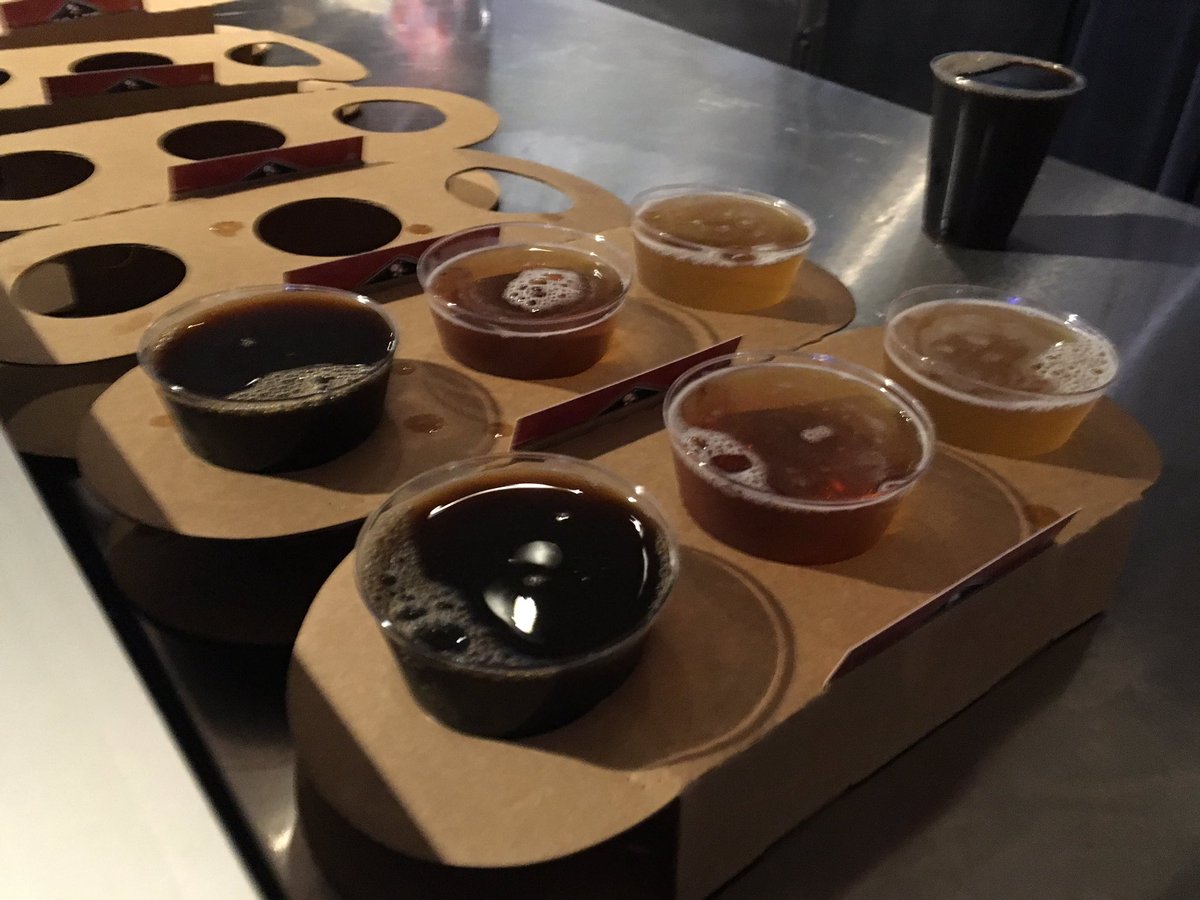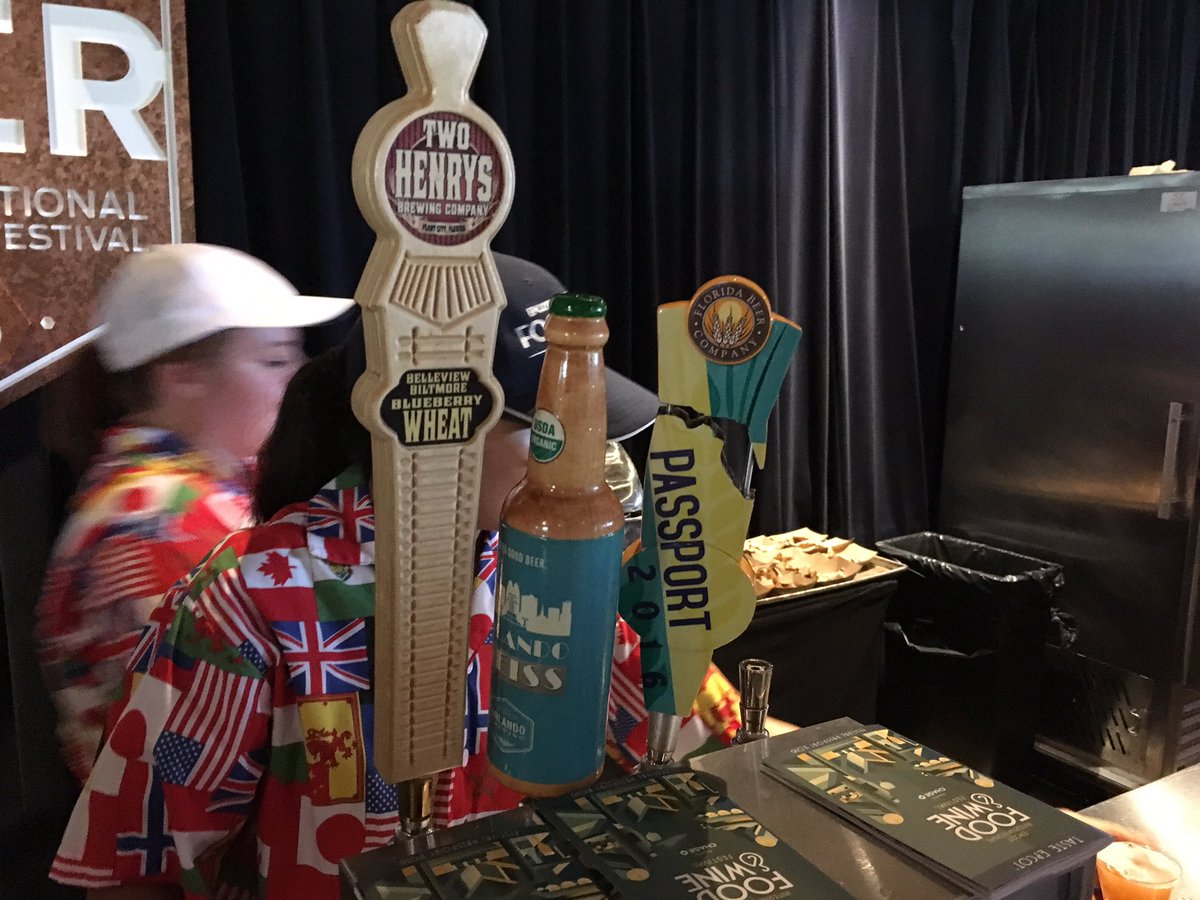 If you're into craft beer, this is the place you want to be!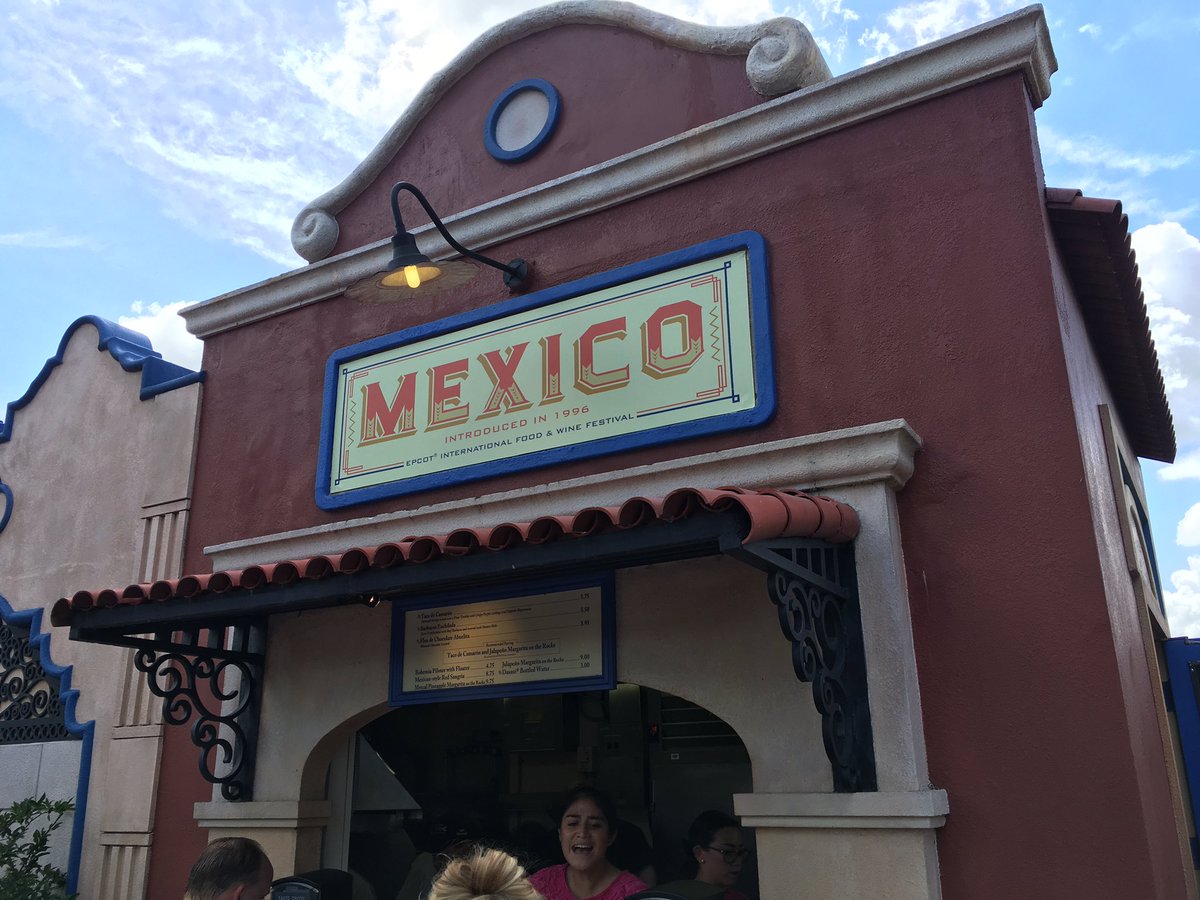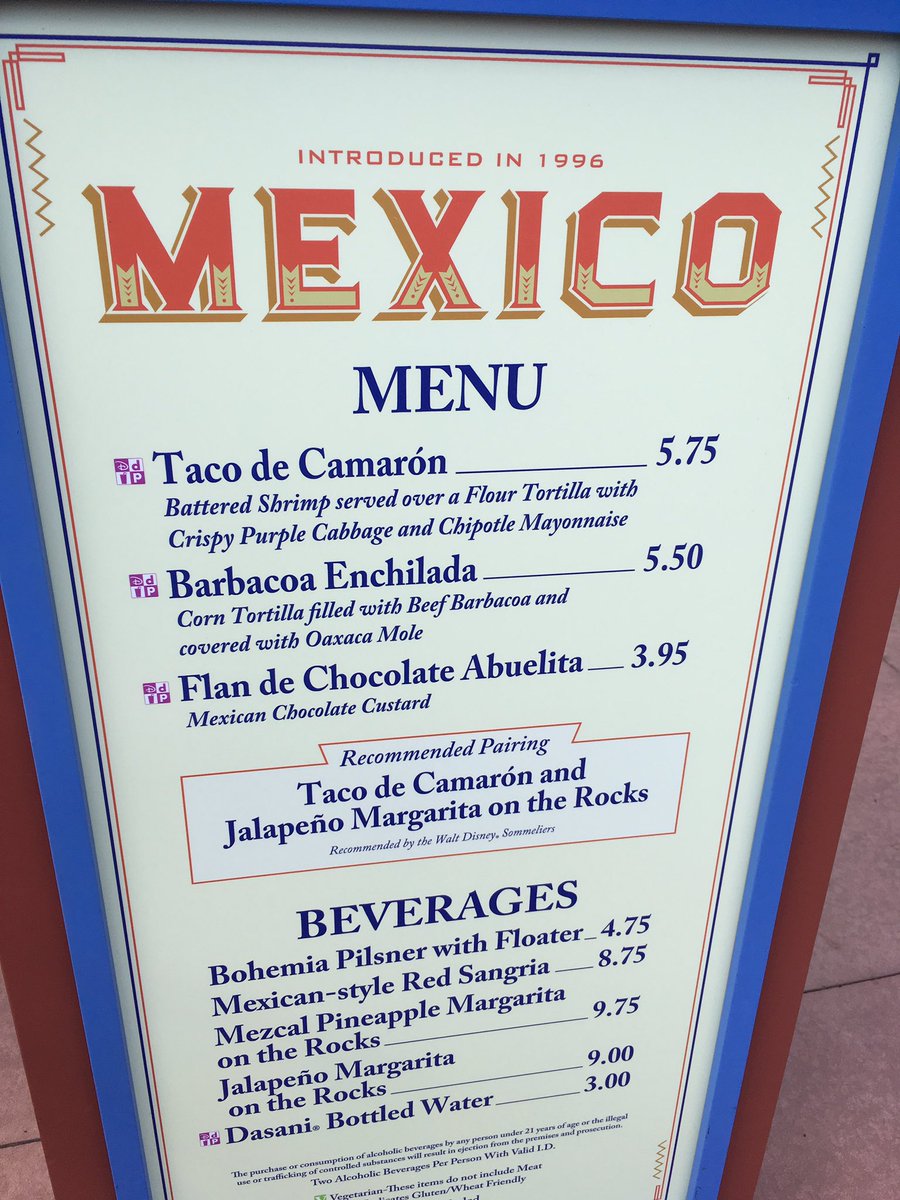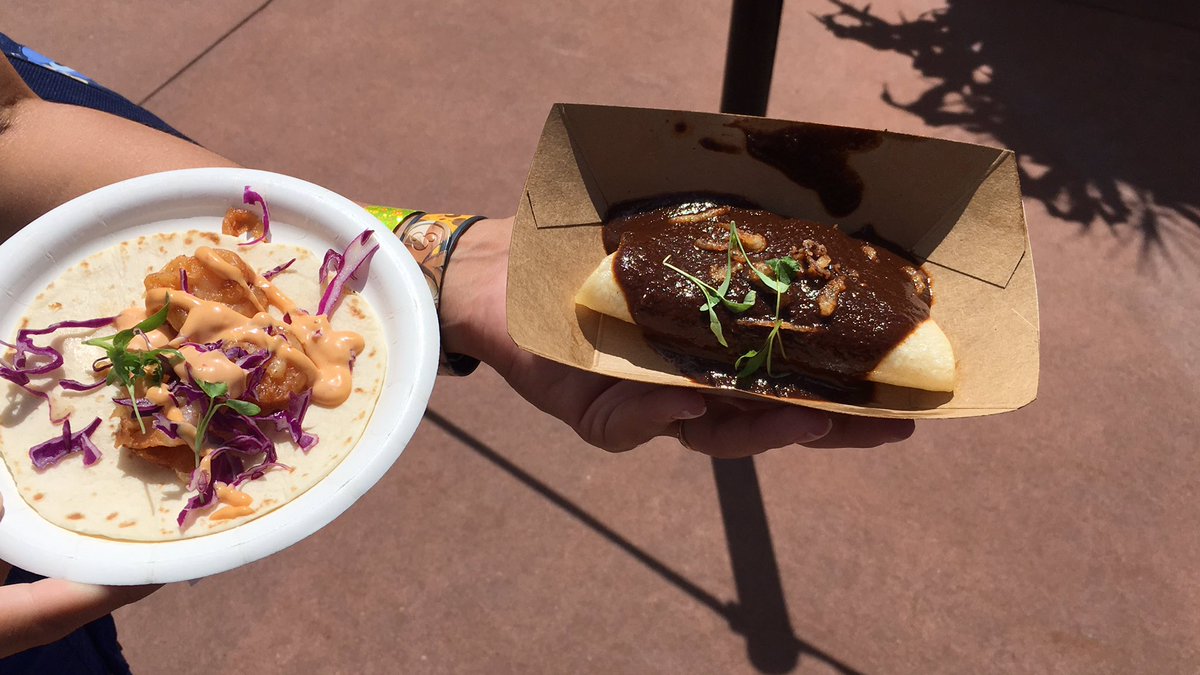 Making our way around the world now! First stop... Mexico!!!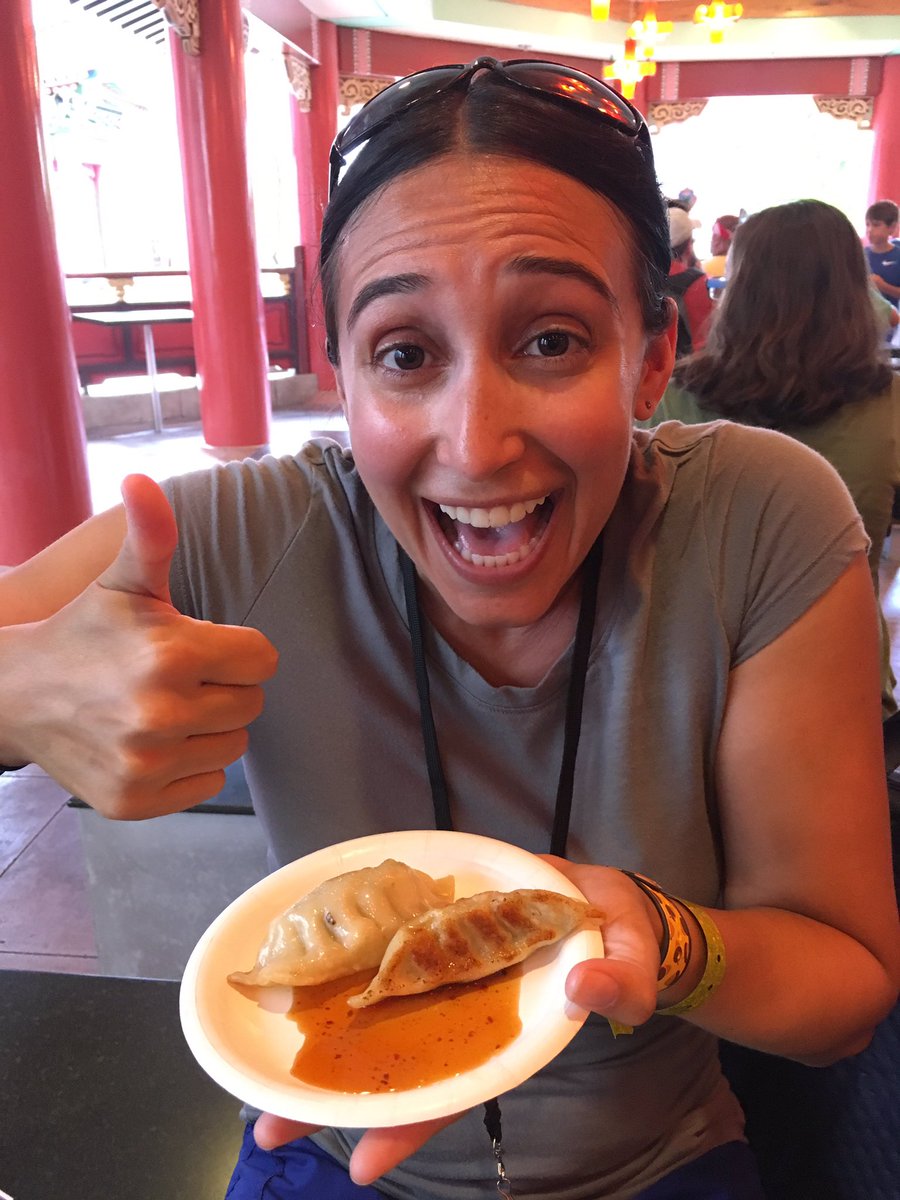 We are VERY happy to report the correct potsticker sauce is BACK! Turns out, it was just an honest mistake on opening day! See our
openig day report
if you don't know what we are talking about. Kudos to Disney for fixing it!!!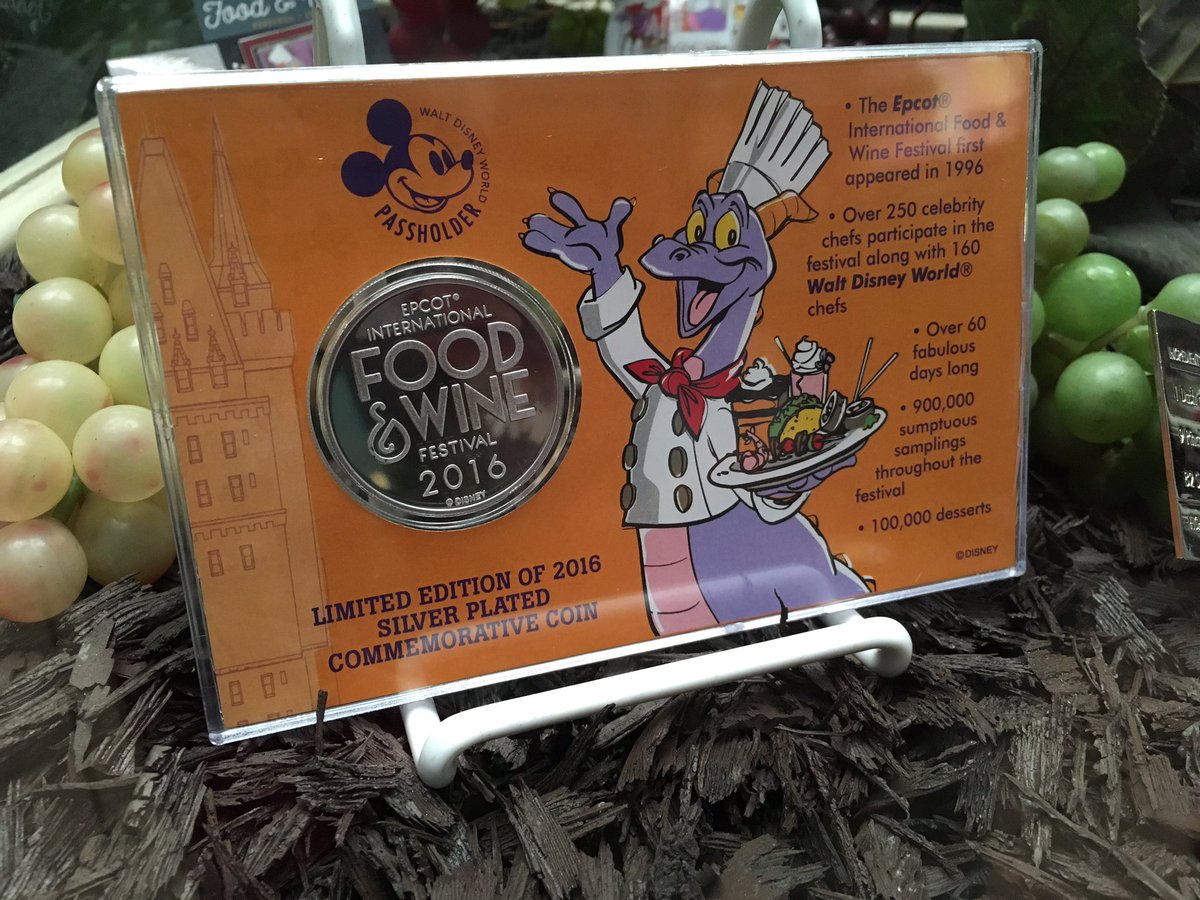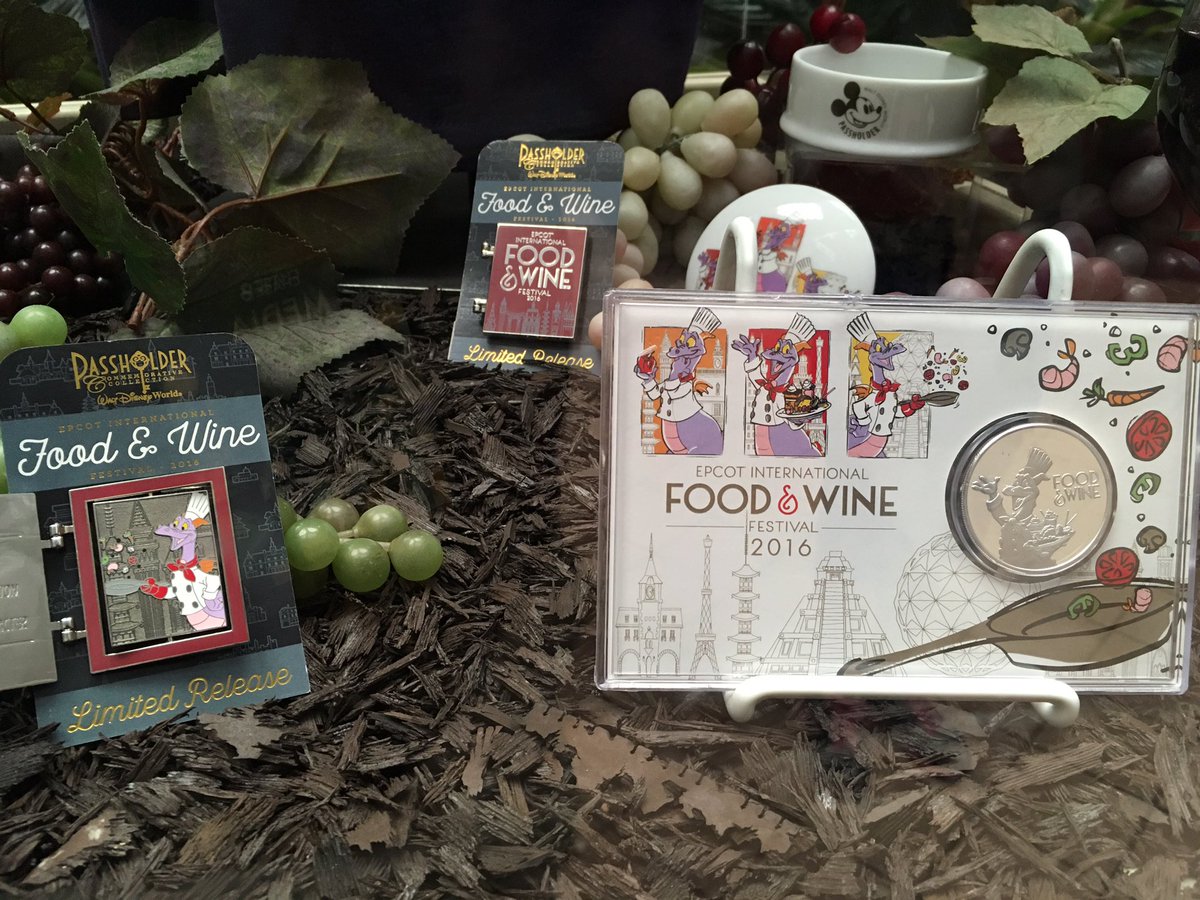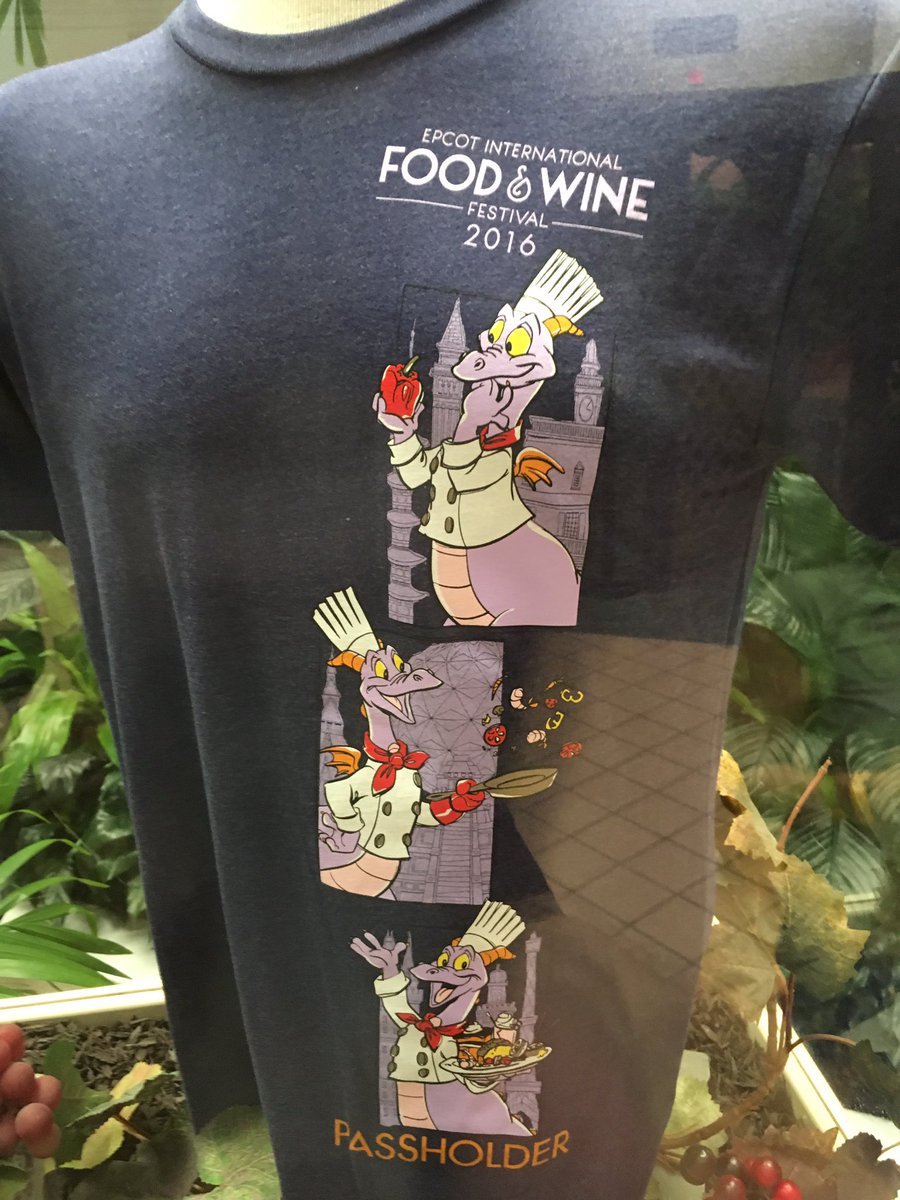 Here's a look at some of the exclusive Annual Passholder merch!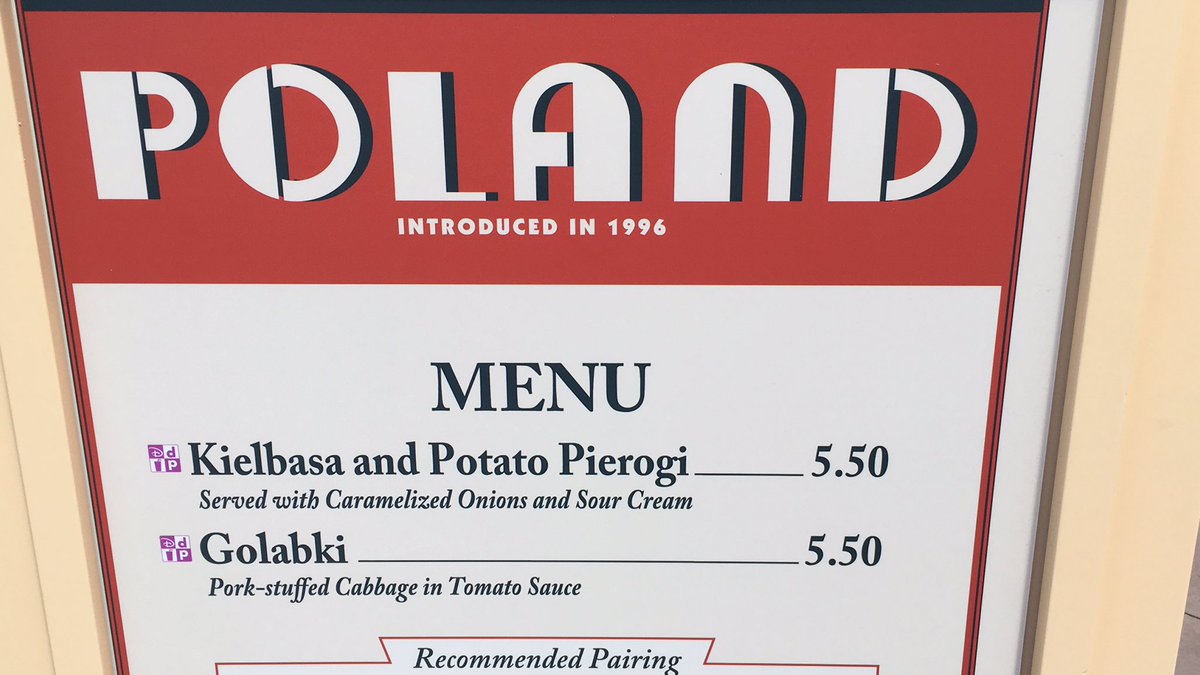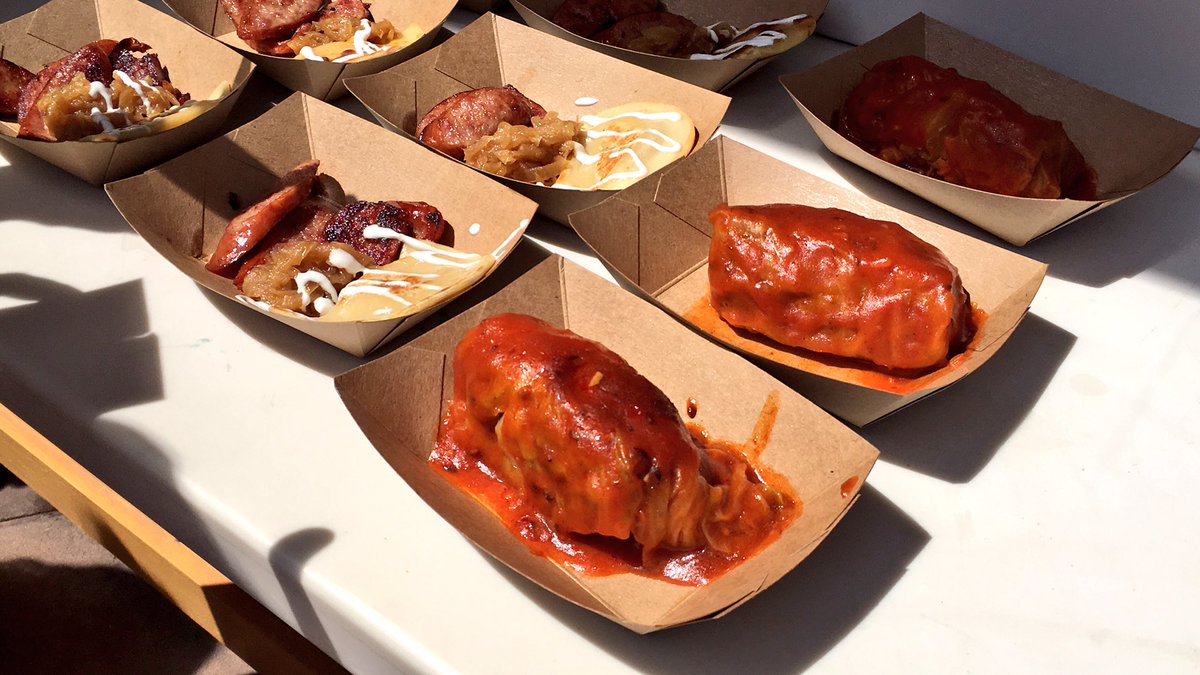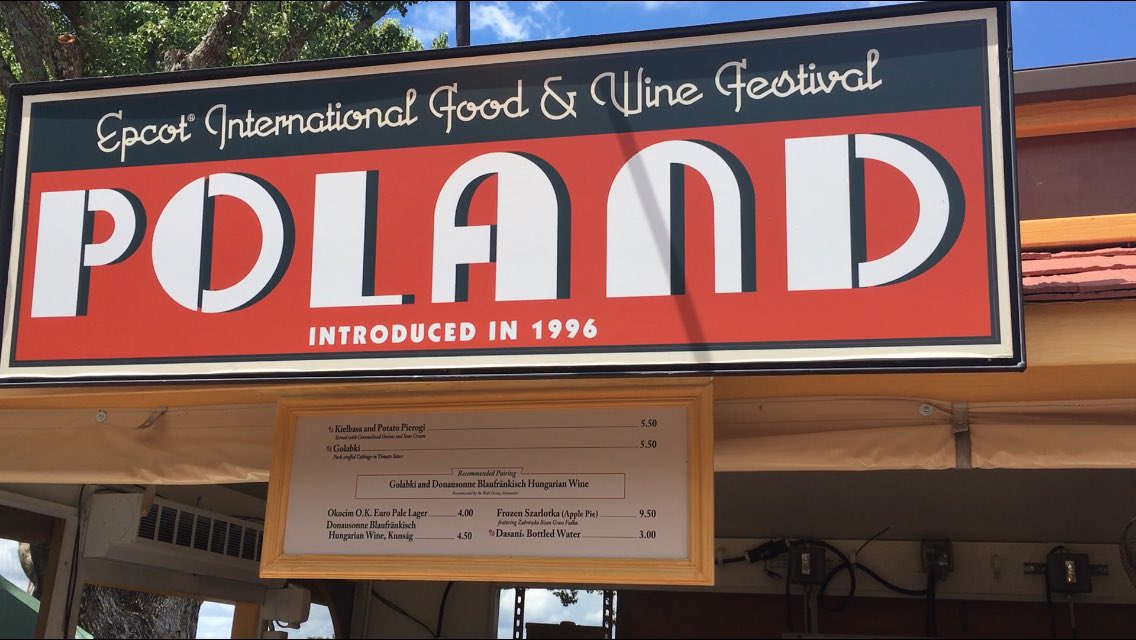 All the food from the Poland booth looks sooooo good!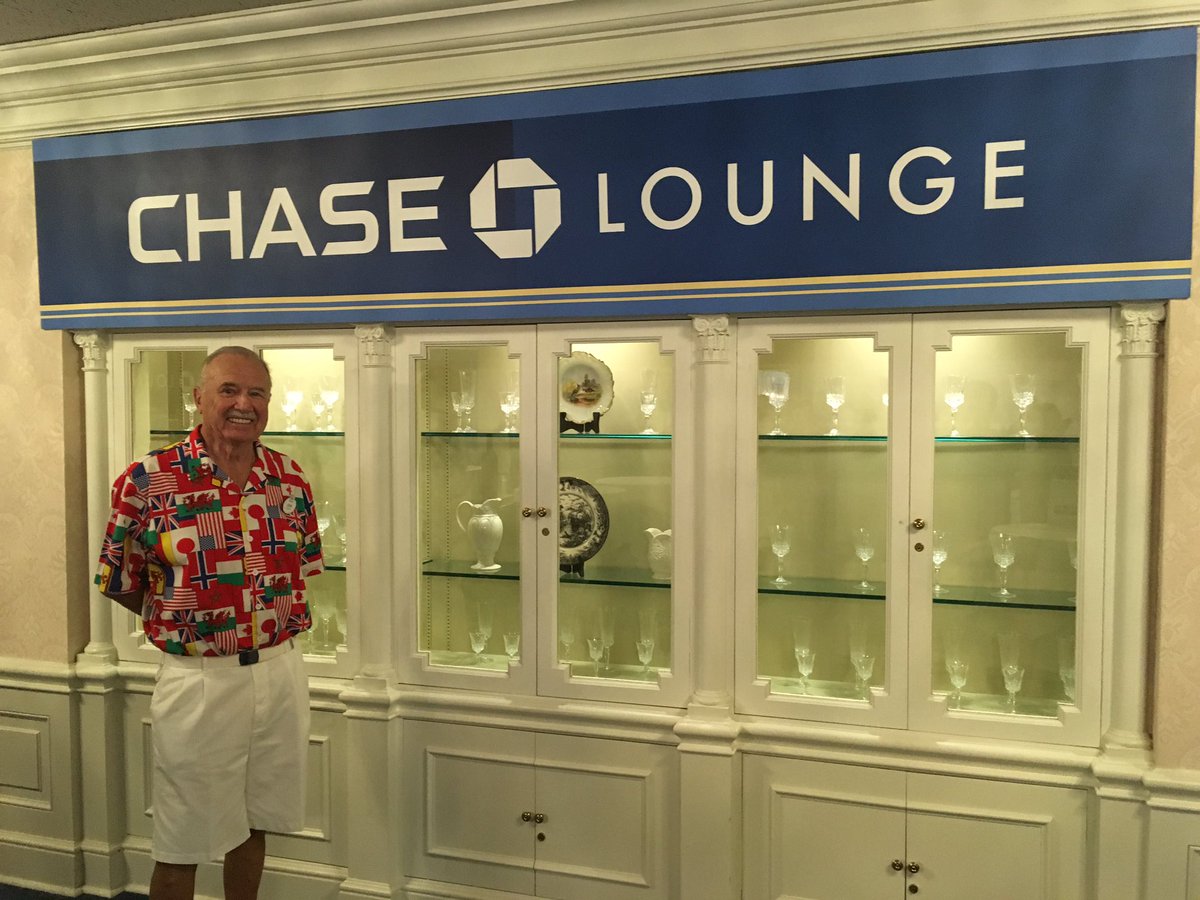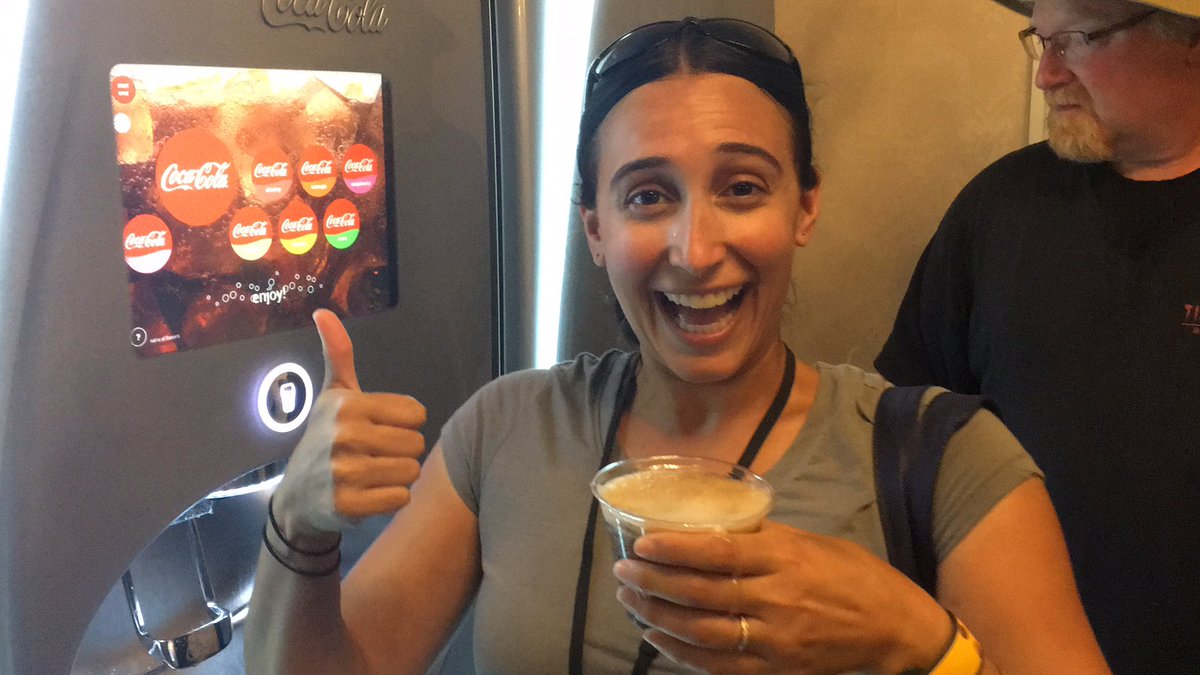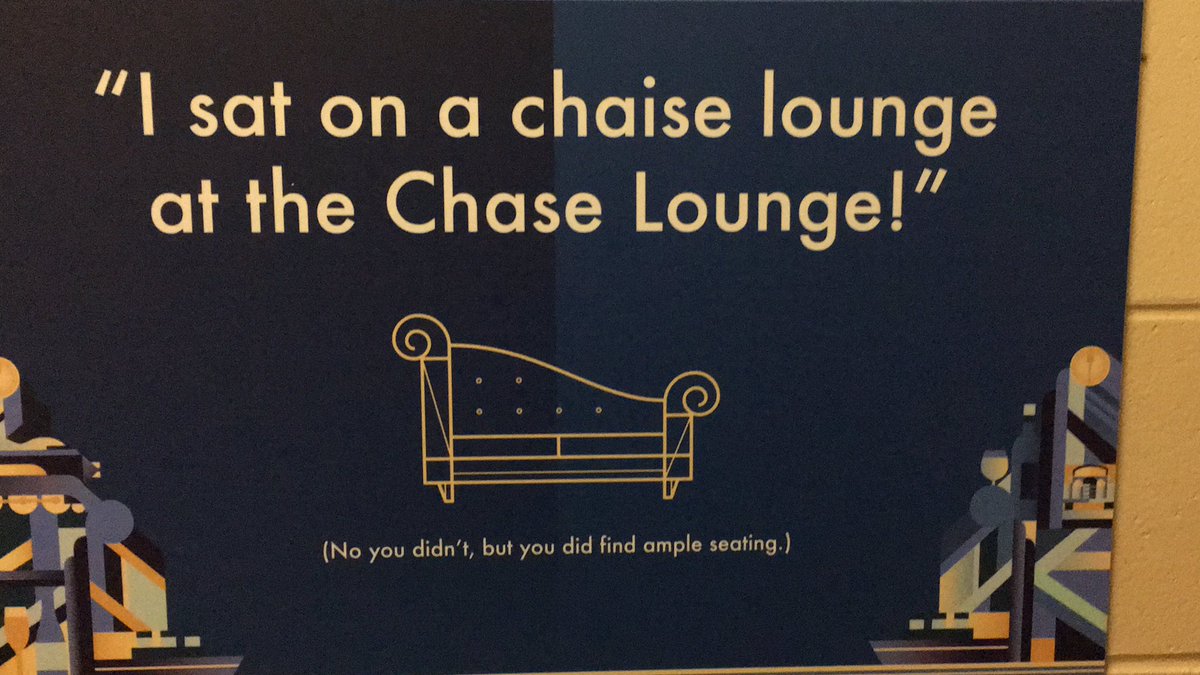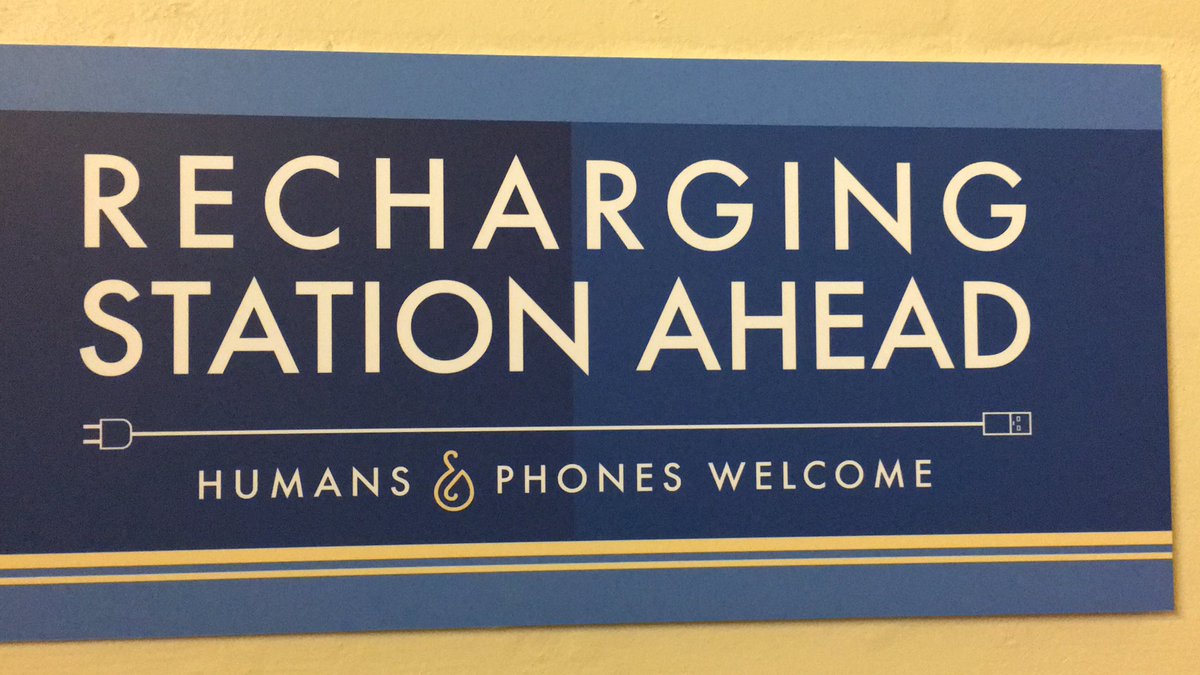 Love the Coke Freestyle and sense of humor at the Chase Lounge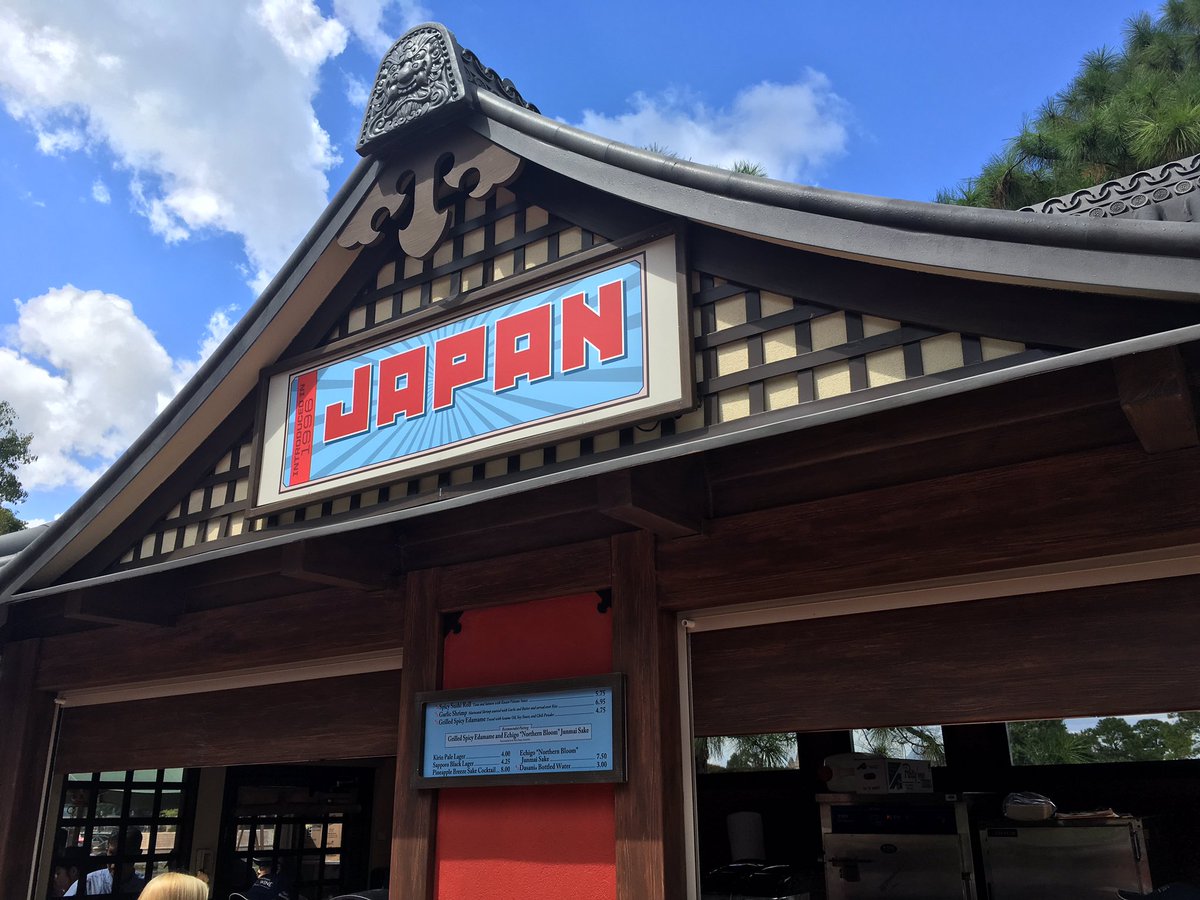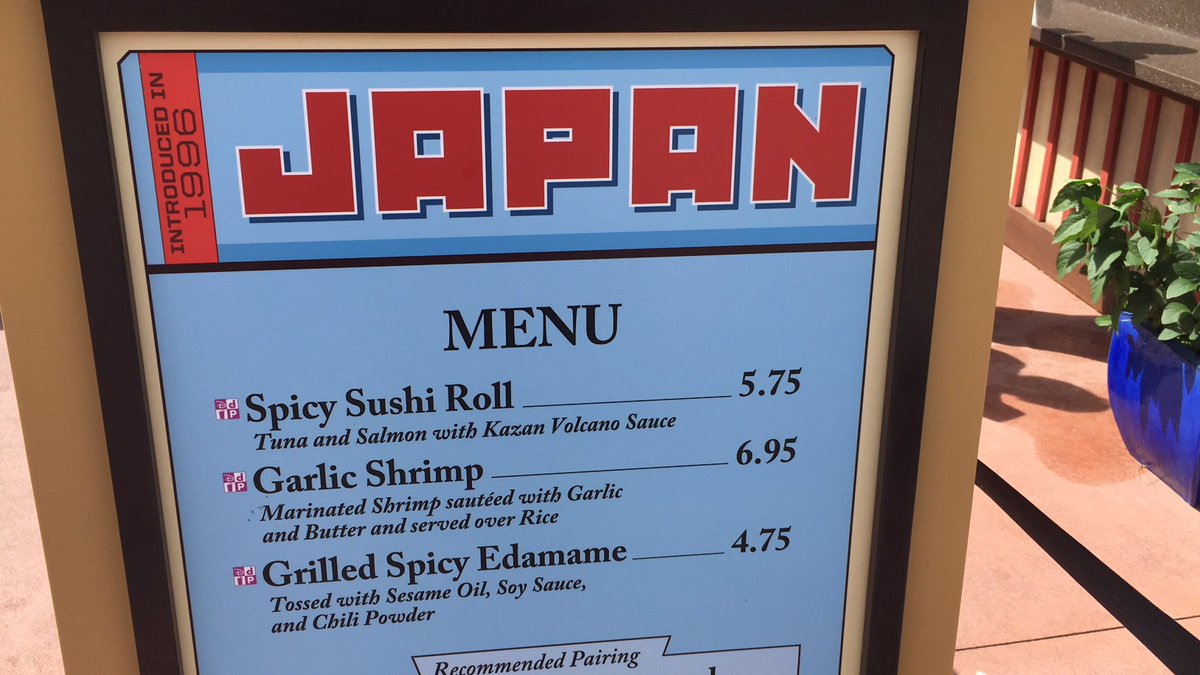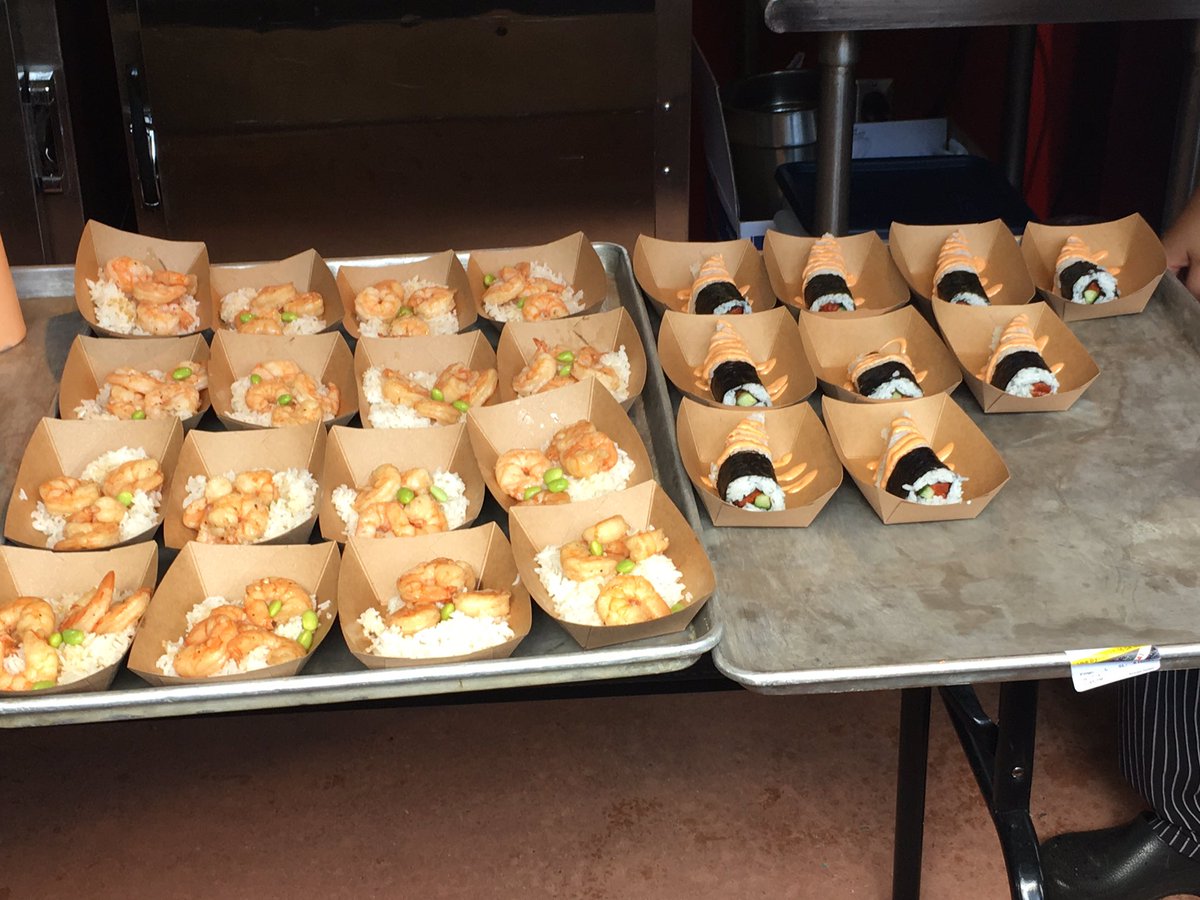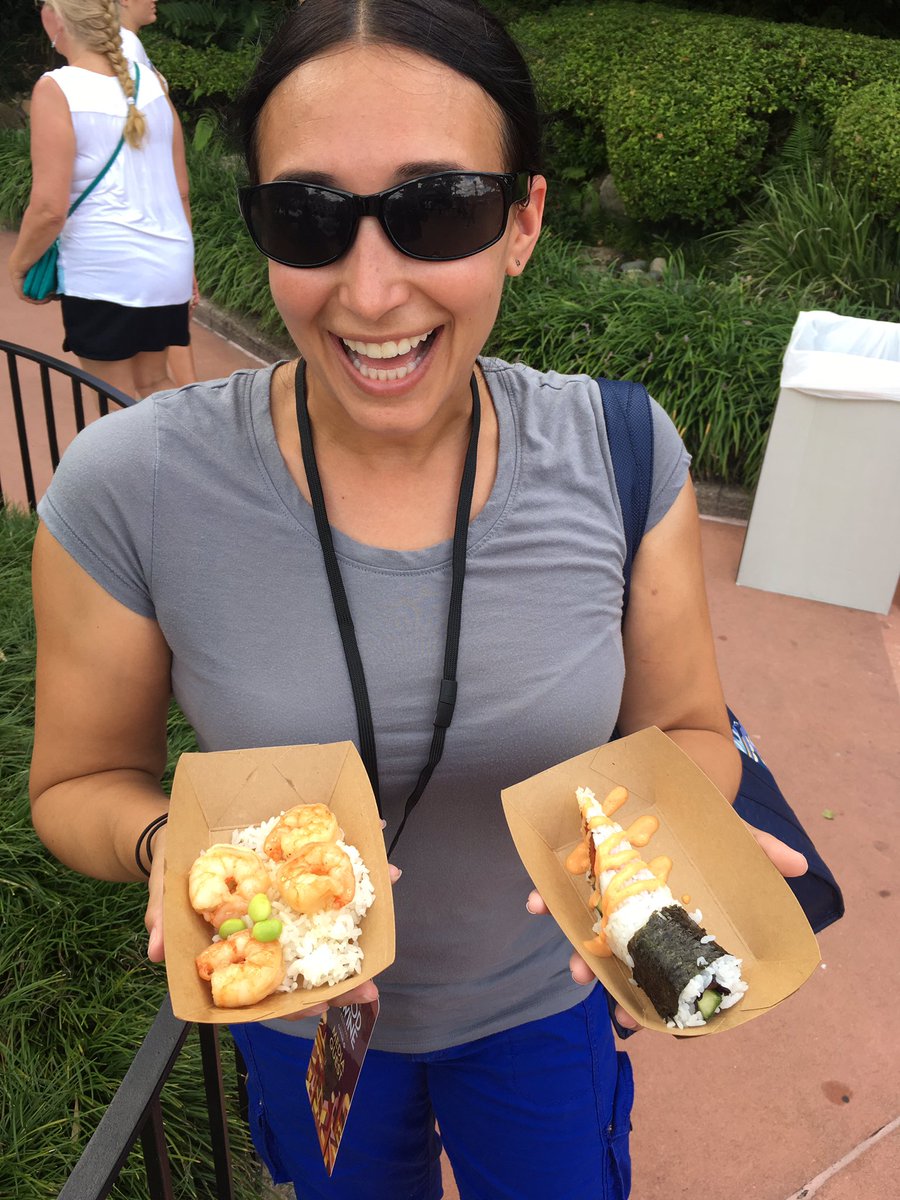 Japan is my favorite place on Earth and the food is FANTASTIC!!!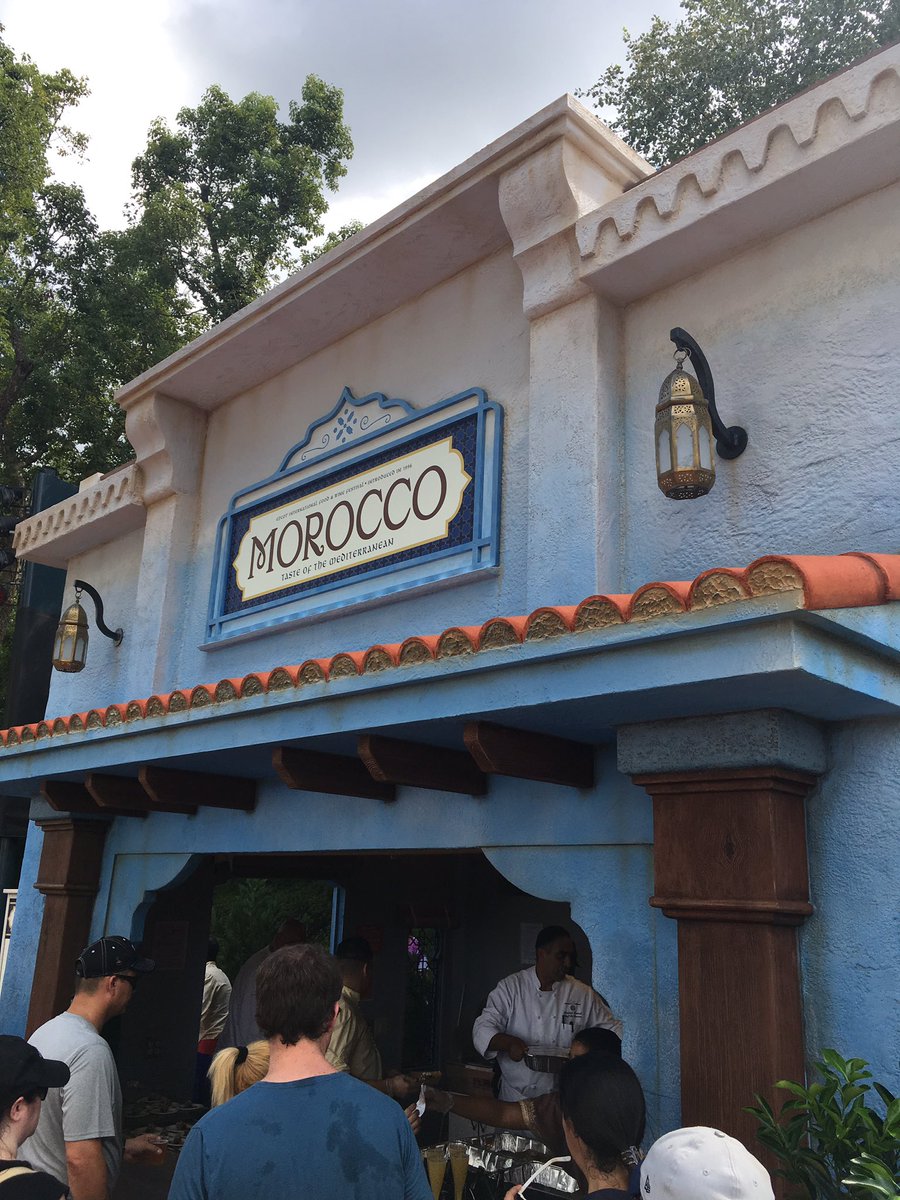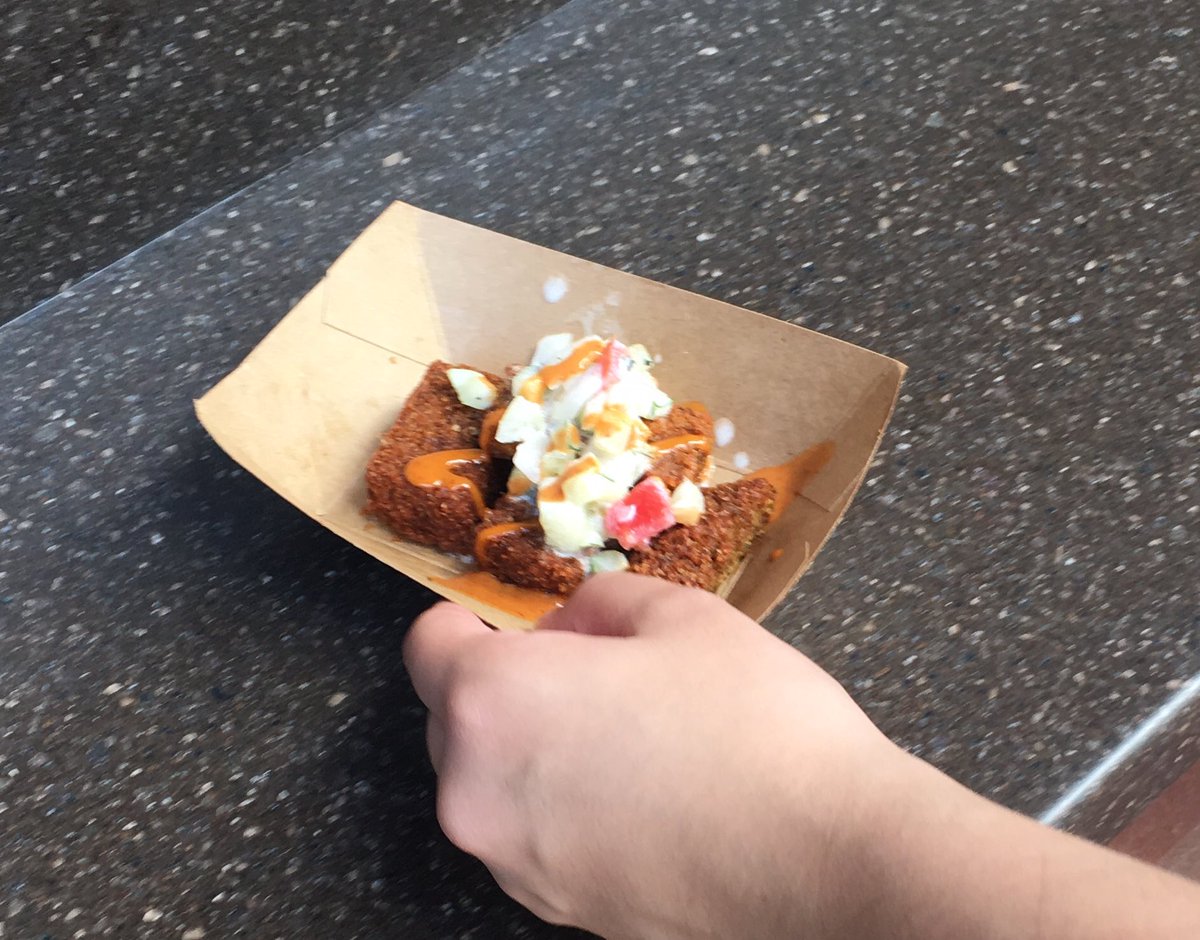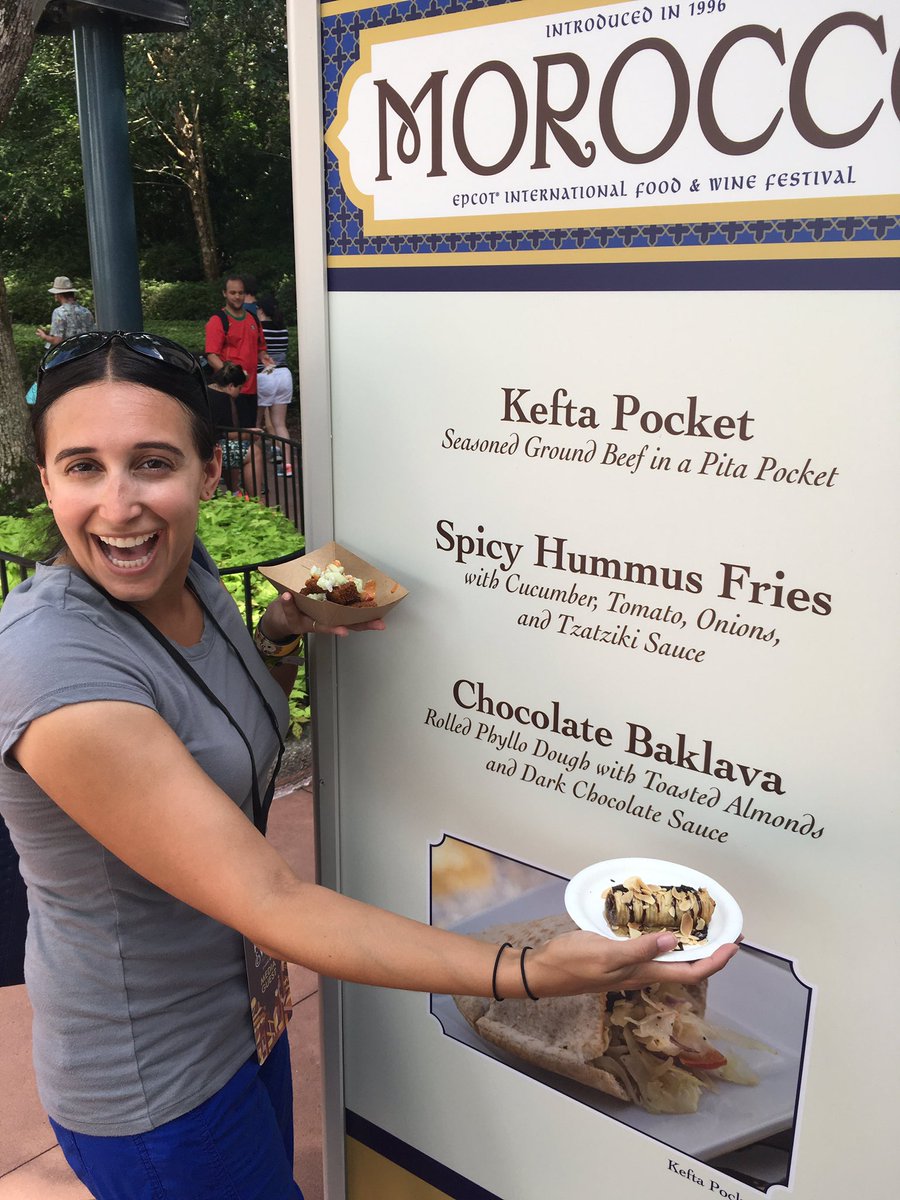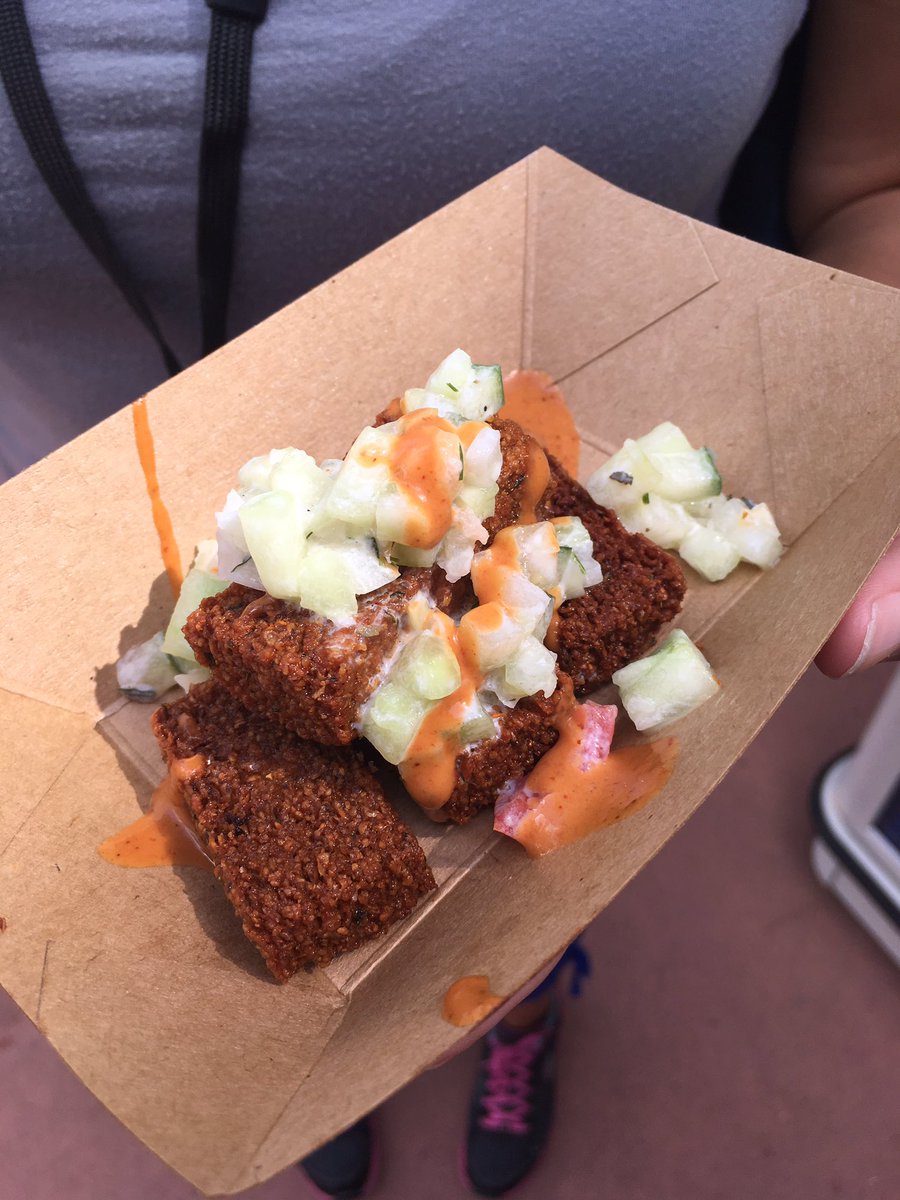 Best new for 2016 food item of Epcot Food & Wine Festival has to go to the Moroccan Hummus Fries! YUM!!!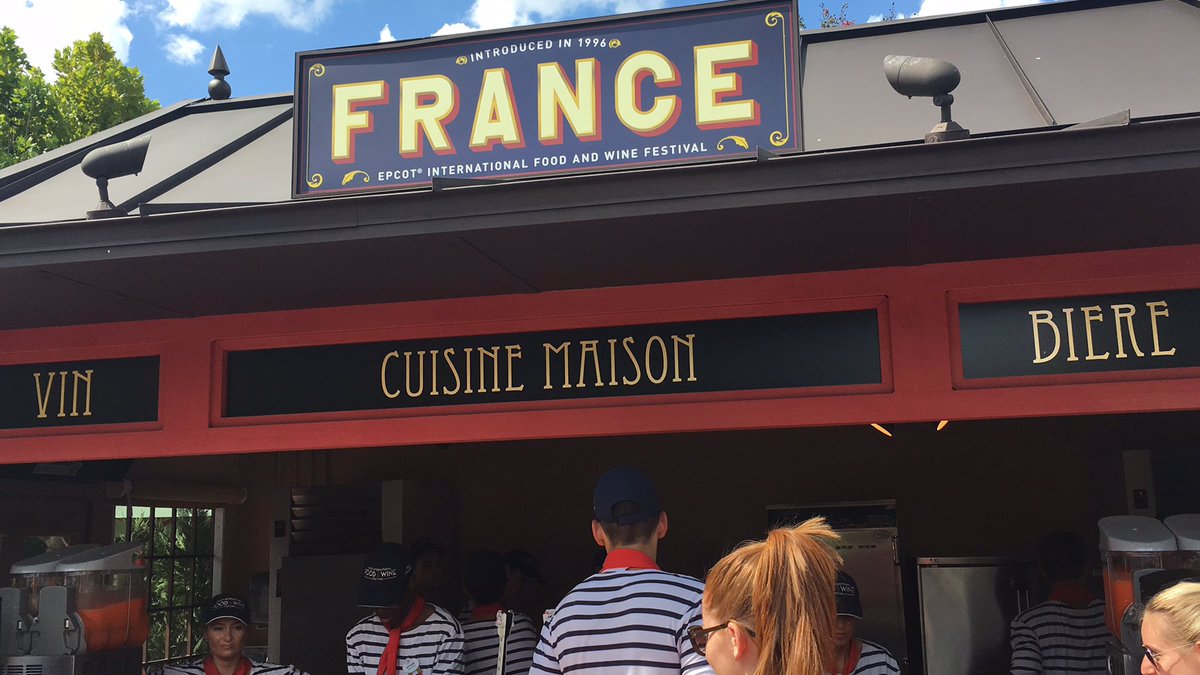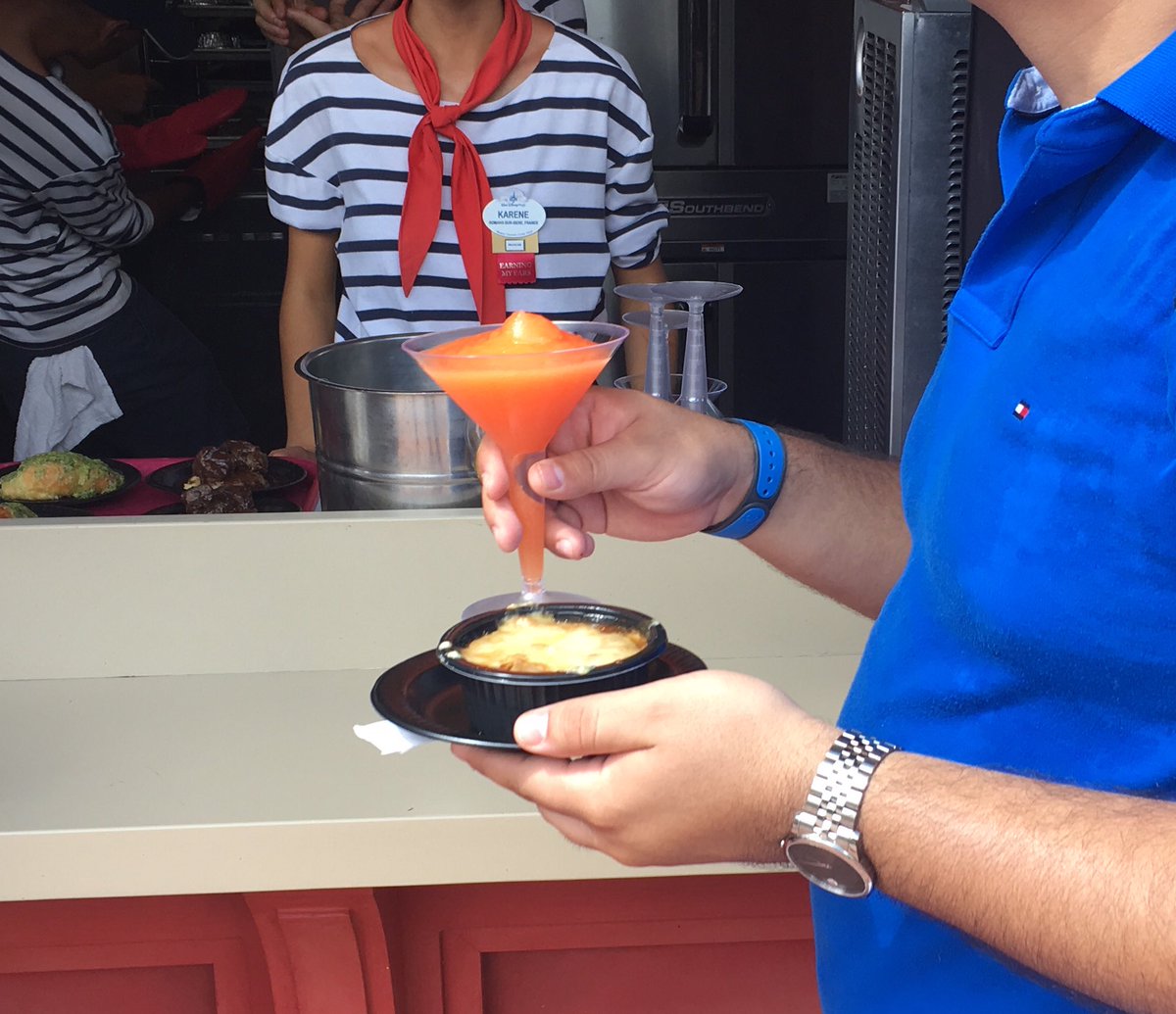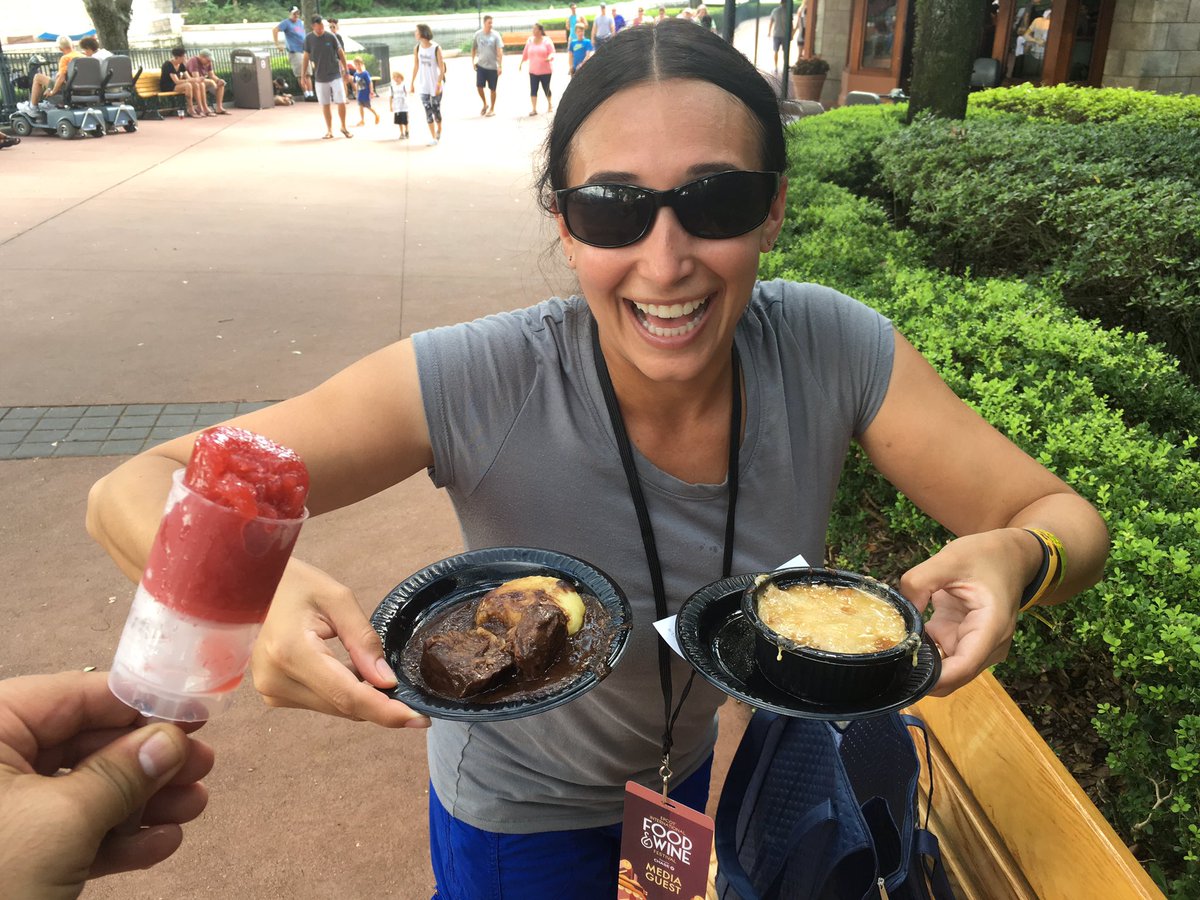 Another lap of France means more Onion Soup and Strawberry Daiquiri Push Pop!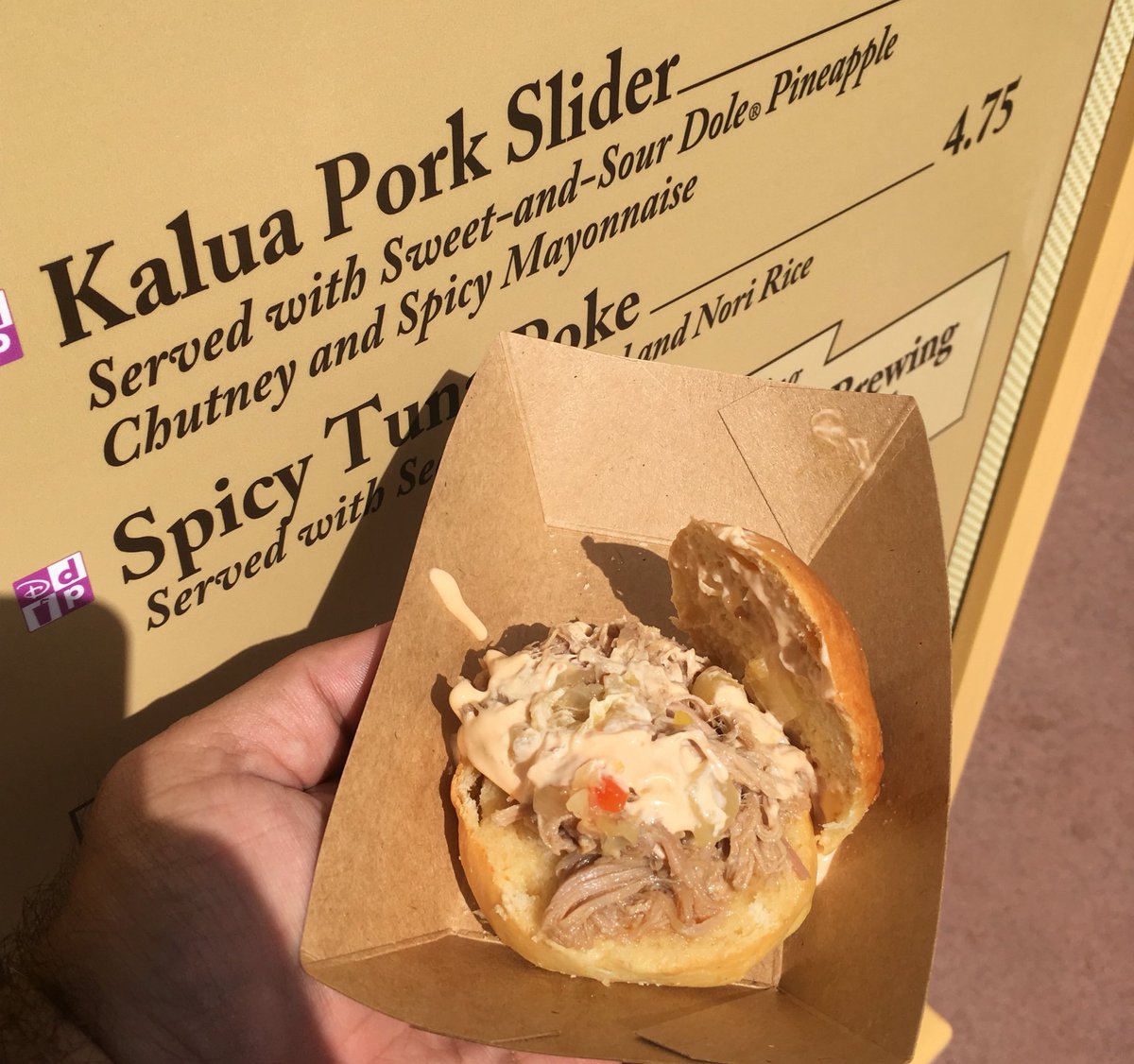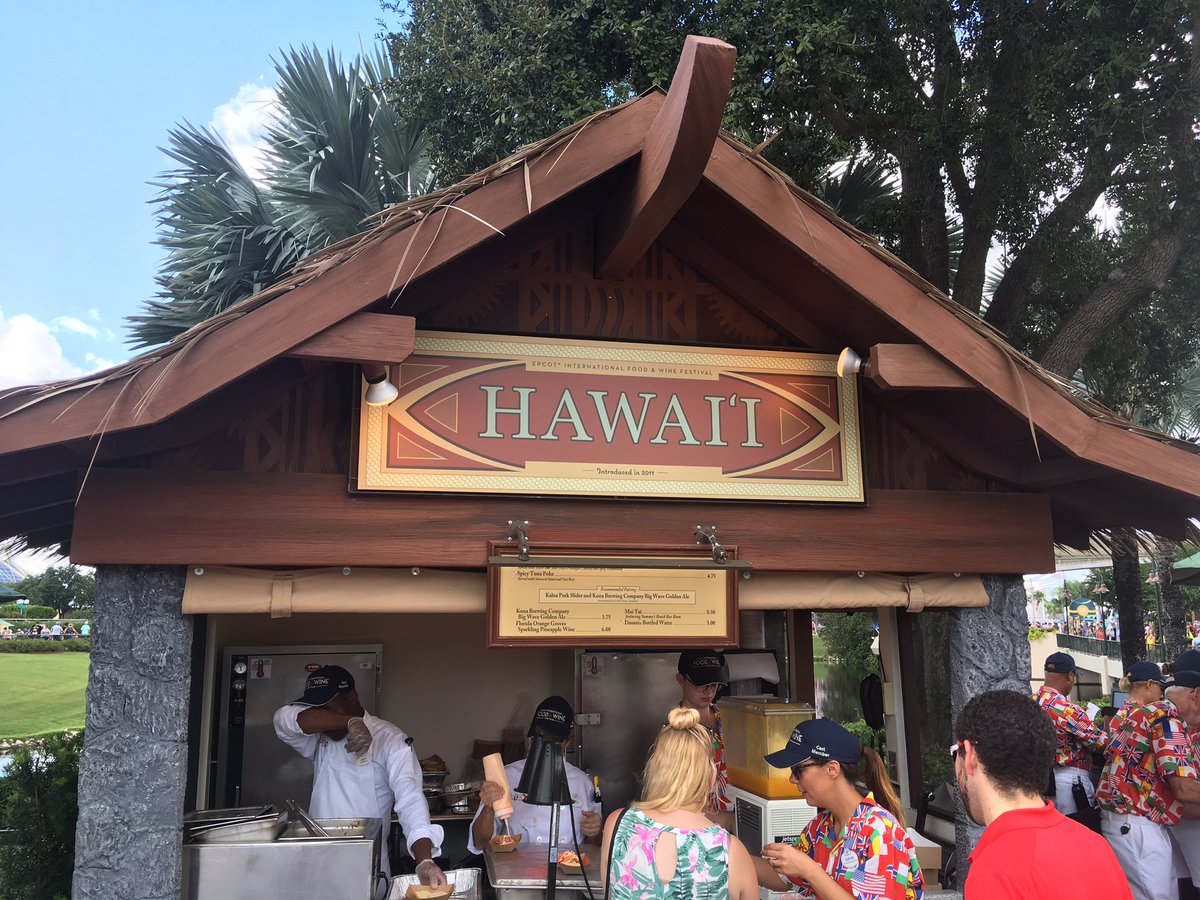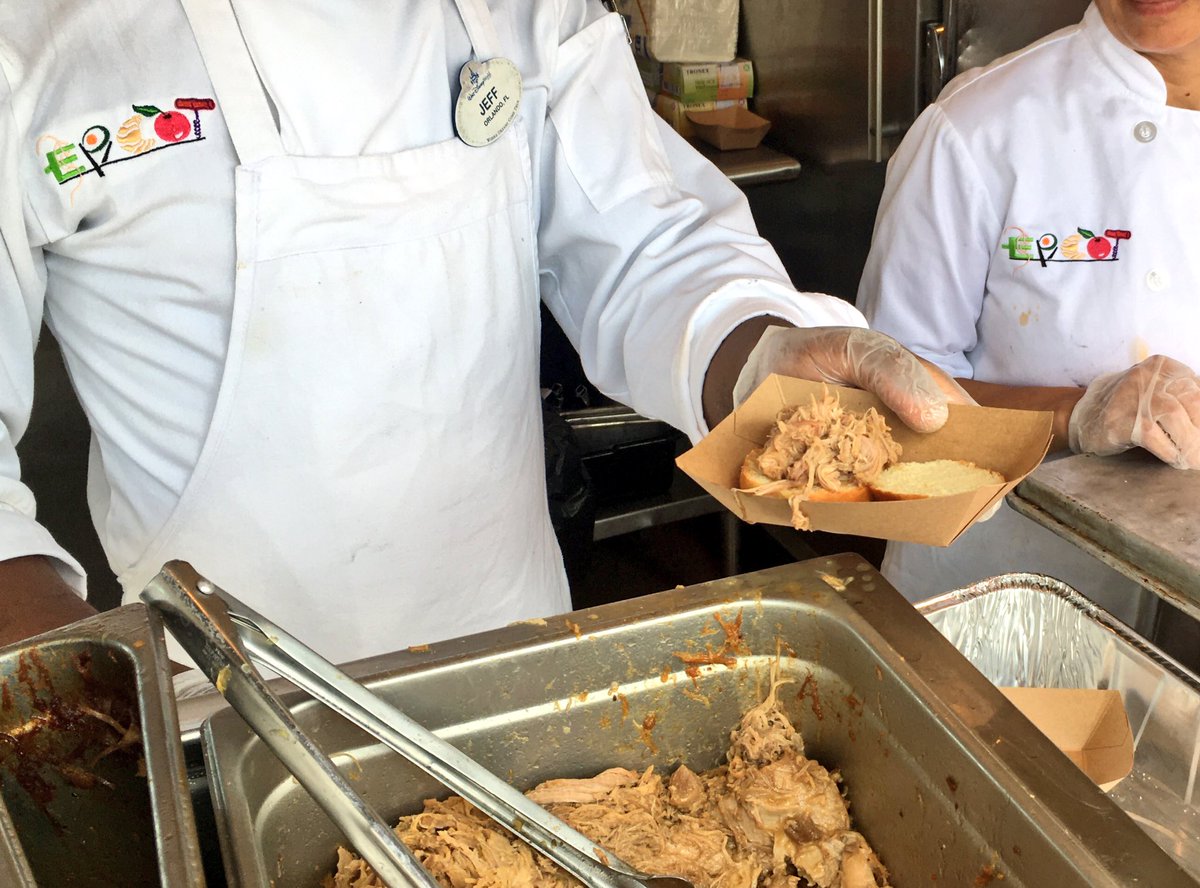 Hands down my favorite item overall at Epcot Food & Wine Festival is still the Hawaiian Pork Slider!!!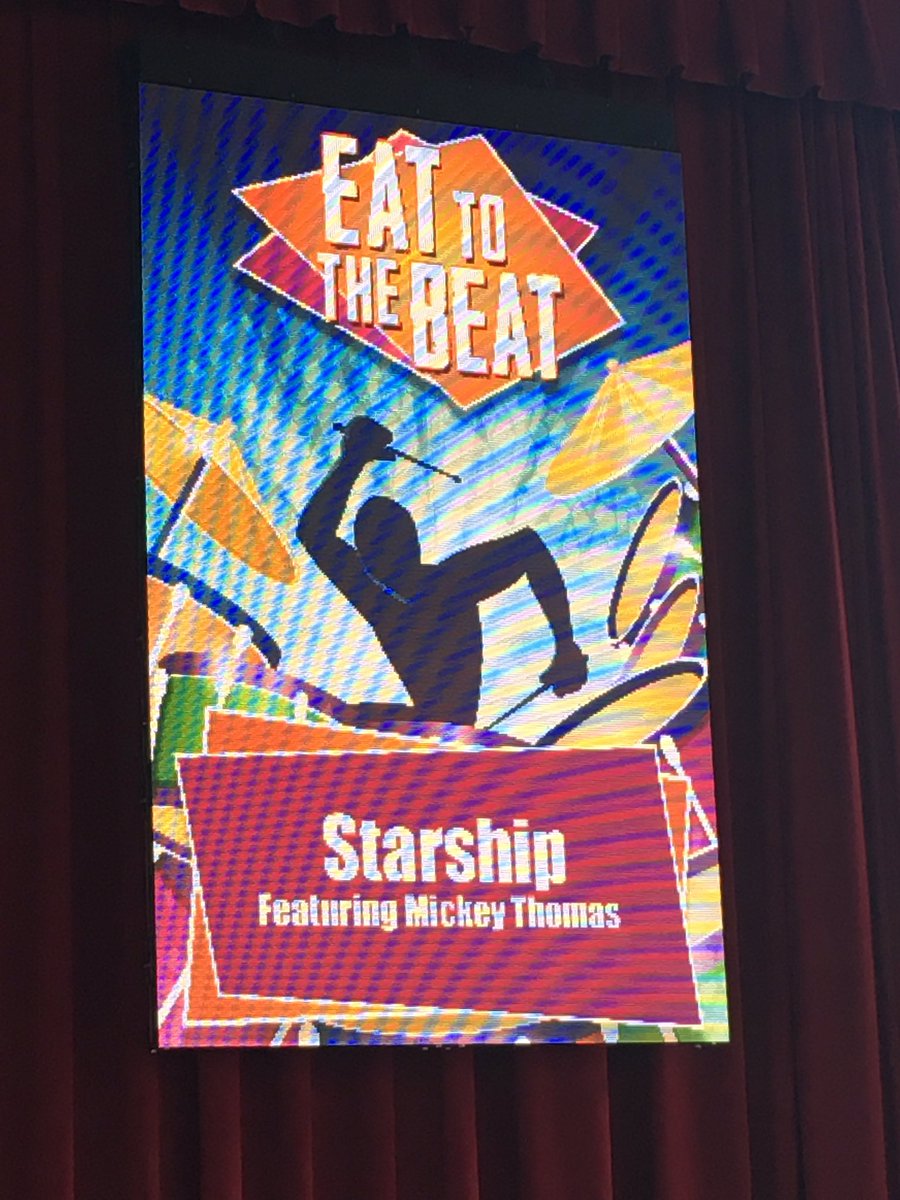 Up next! We Built This City!!! Yes!!! Starship! These guys ROCK Epcot Food & Wine Festival!
Kristen from @OceanSprayInc shows Jack how to harvest cranberries! @WaltDisneyWorld #EpcotFoodFestival @WDWToday pic.twitter.com/UMnKfUdzS5

— Theme Park Review (@ThemeParkReview) September 26, 2015
Kristen from @OceanSprayInc shows Jack how to harvest cranberries! @WaltDisneyWorld #EpcotFoodFestival @WDWToday pic.twitter.com/UMnKfUdzS5

— Theme Park Review (@ThemeParkReview) September 26, 2015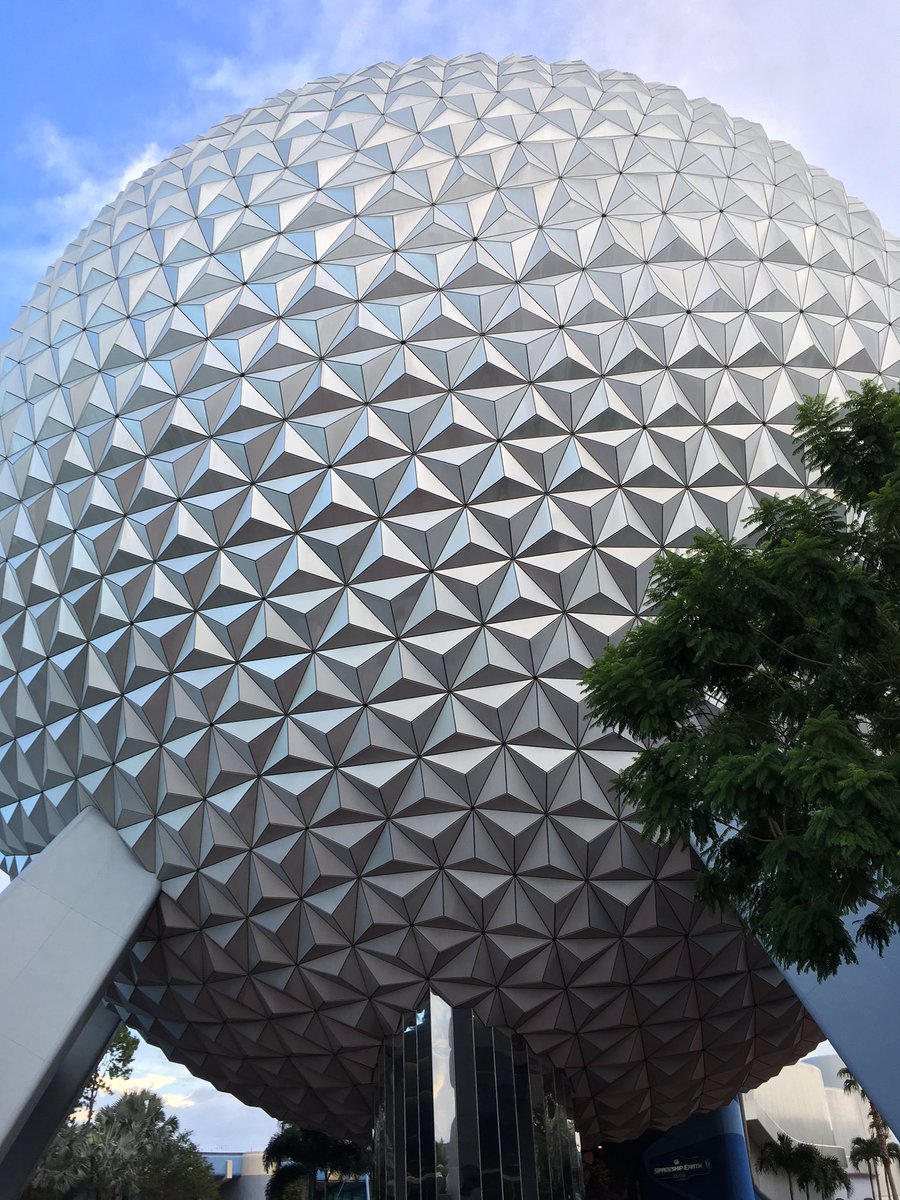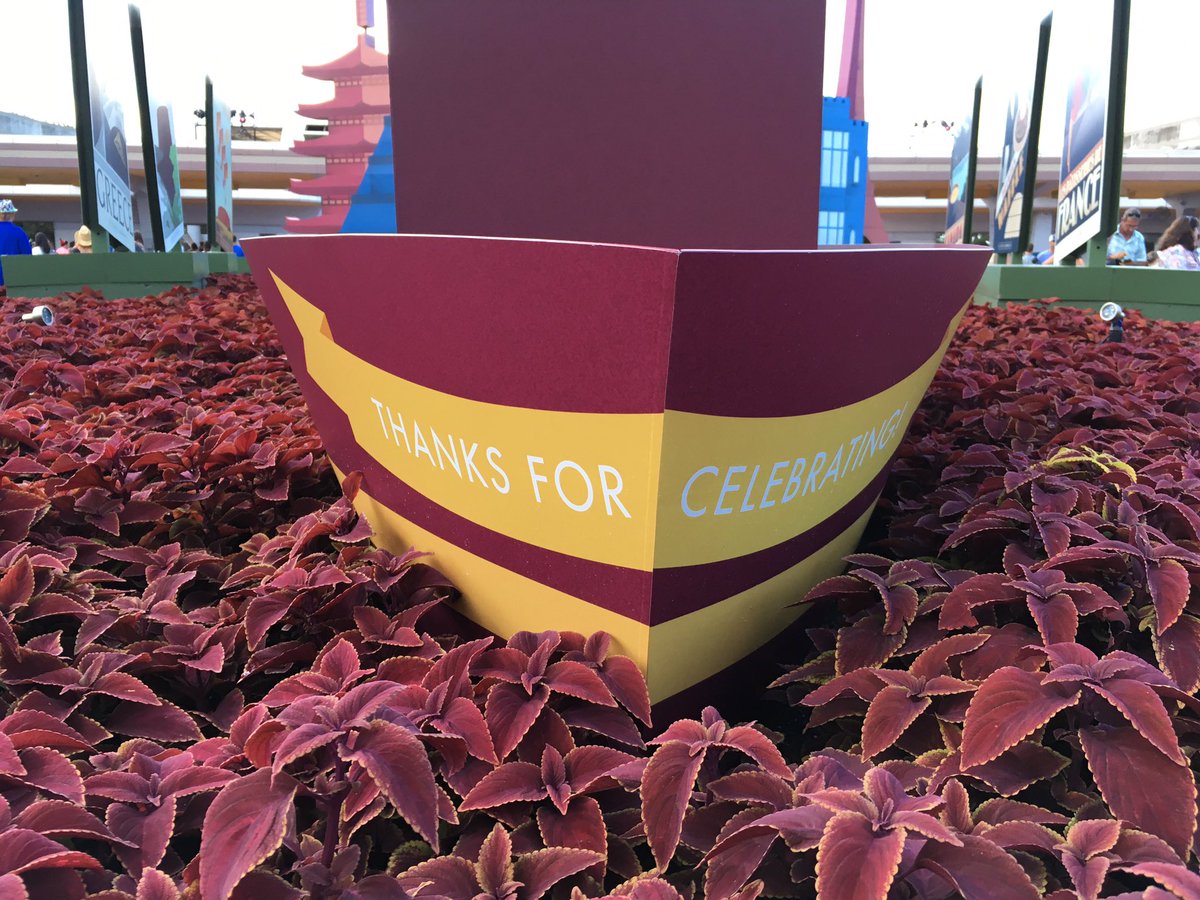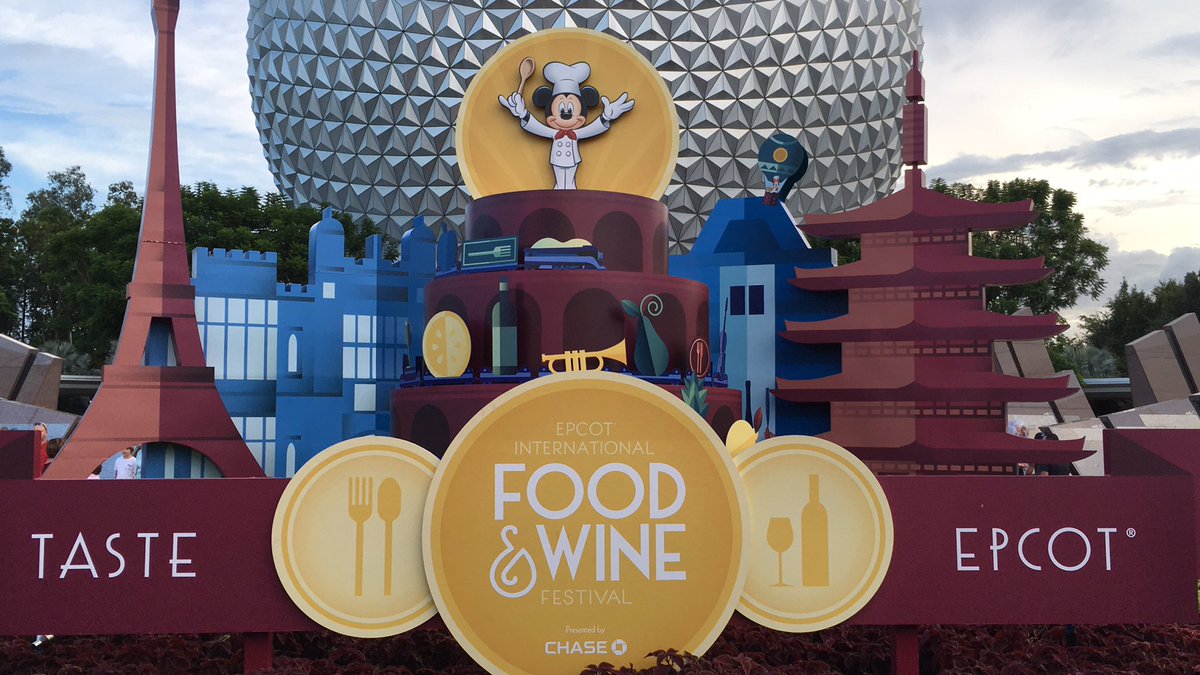 Heading home after another amazing @WDWToday Epcot Food & Wine Festival visit! We will be back (probably this week!)